Apple celebrates 40 years in Australia with new energy and education initiatives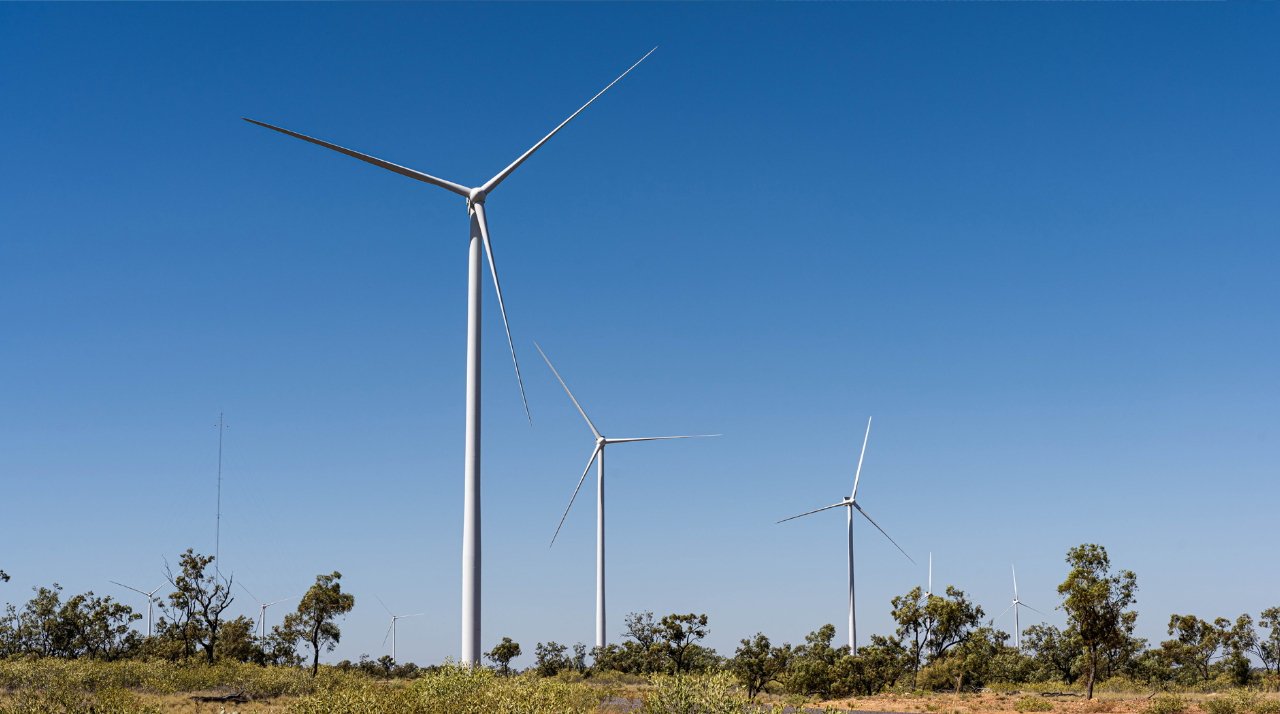 AppleInsider may earn an affiliate commission on purchases made through links on our site.
Tim Cook has announced a series of grants, coding opportunities, and renewable energy goals as Apple marks its fourth decade in Australia.
Just as it did with 40 years in France, and then in Singapore, Apple has chosen to celebrate its Australia anniversary by expanding the work it does there.
"We're proud to celebrate Apple's long history in Australia," said Cook in a statement, "and to deepen our shared commitment to protecting the planet and creating opportunity in people's lives."
"We're fortunate to have so many great partners, colleagues, and customers across this country," he continued, "and we'll continue working together to make the world a more equitable and just place for all."
Renewable energy
Key to Apple's plans for Australia is a new renewable energy project that is intended to accelerate Apple's progress toward its 2030 climate goal. Apple is buying clean energy from a new wind farm in Queensland, and the intention is to use it to "address the energy customers use to power."
"At Apple, we recognise the urgent need to address the climate crisis," said Lisa Jackson, Apple's vice president of Environment, Policy, and Social Initiatives, "and we're accelerating our global work to ensure our products have a net-zero climate footprint across their entire life cycle."
"We are proud to play a part in Australia's transition to a cleaner energy grid," she continued, "and thrilled that Apple will soon support Australian customers' use of their favourite products with clean energy."
The Upper Burdekin Wind Farm is Apple's second project aimed at providing power for users to charge their devices, after the company announced a solar energy project in Texas.
Coding iOS apps
Alongside the energy measures, Apple has also announced what it describes as an extended partnership with RMT University in Melbourne (RMIT), and the University of Technology Sydney (UTS). With each university, Apple is launching various courses from its Develop in Swift curriculum.
"RMIT is proud to launch the Apple Foundation program in 2023," said Calum Drummond AO of the University. "We believe this program will have a significant impact in supporting Australia's innovation economy and its fast-growing technology sector by encouraging more learners to acquire in-demand coding and iOS app development skills and knowledge."
"UTS is excited to work with Apple to deliver engaging learning experiences that build skills to empower and enable future digital professionals," said Andrew Parfitt, UTS's vice-chancellor and president. "It's imperative that learners of all ages and backgrounds are equipped with coding skills as part of their broader education at school and later in life."
Australia's indigenous community
Apple's anniversary celebrations also include new commitments within its existing Racial Equity and Justice Initiative (REJI). The new commitments include the launch of an Impact Accelerator, supporting equity and opportunity within the environmental sector.
"We all have a part to play when it comes to creating a more equitable world," said Alisha Johnson, Apple's director of REJI. "Extending the company's Racial Equity and Justice Initiative to Australia is part of a long-term commitment from Apple to help support Australia's Indigenous community by collaborating with organisations driving meaningful change."
Separately, Apple — and Google — have objected to the Australian government's proposed antitrust reforms.