Apple procurement VP fired over TikTok breast joke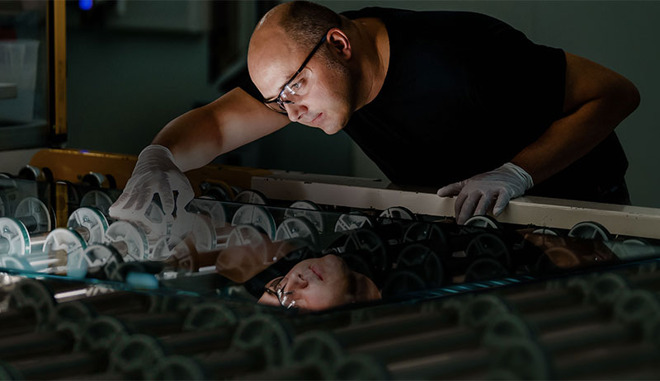 AppleInsider may earn an affiliate commission on purchases made through links on our site.
Apple Vice President Tony Blevins is being shown the door at Apple after he made a crude comment about fondling women in a viral video on TikTok.
TikTok and Instagram creator Daniel Mac had approached Blevins for his series where he asks expensive car owners about their job. Mac stopped the executive while he was parking a Mercedes-Benz SLR McLaren, a car that can sell for hundreds of thousands of dollars.
The video, published on September 5, shows Blevins answering the question of what he does for a living.
"I have rich cars, play golf and fondle big-breasted women, but I take weekends and major holidays off," he said. Blevins also mentioned his "hell of a dental plan" which, presumably, he will be losing.
The video got over 40,000 likes on Instagram and 1.3 million views on TikTok. The clip was found by some employees of Apple's operations and procurement teams that Blevins heads as vice president.
The employees reported the TikTok to Apple's human resources department, which then opened an investigation. The video also spread to employees and some of Apple's important suppliers.
Jeff Williams, the company's Chief Operating Officer, has been Blevins's boss for most of the executive's 22-year stint at the company. Williams reportedly made the decision that Blevins had to go, and is assuming his duties.
In a statement to Bloomberg, Blevins confirmed the incident, saying it happened on August 18. "I would like to take this opportunity to sincerely apologize to anyone who was offended by my mistaken attempt at humor," he said.
During his tenure at Apple, Blevins, known as "The Blevinator" led negotiations over cellular modems with Qualcomm and Intel, and has helped lower the costs of important parts in Apple's devices. He recently worked with Apple's satellite agreement with Globalstar.
A report in 2020 detailed Blevins as a relentless and sometimes ruthless negotiator who stopped at nothing to ensure Apple a favorable deal.