Profile of Apple procurement exec details iron fist supplier negotiations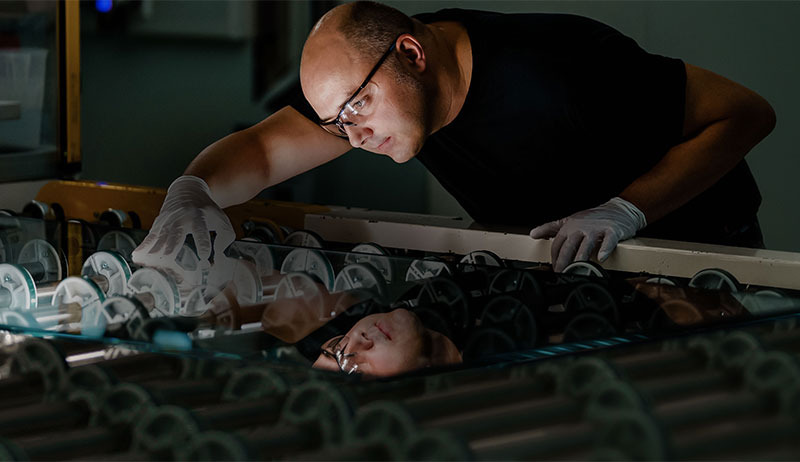 A profile of Apple VP Tony Blevins, known as the "Blevinator," reveals an architect of punishing supply chain tactics that leverage the tech giant's dominant market position to squeeze out the most fortuitous deals from suppliers.
An expose from The Wall Street Journal on Thursday characterizes Blevins as a particularly astute, relentless and sometimes ruthless negotiator that will stop at nothing to ensure Apple a favorable deal.
Apple has long been lauded for its supply chain acumen, a well-deserved reputation fostered under former COO and current CEO Tim Cook. Cook, considered by some as an "operational genius," provided the company greater control over its production process by outsourcing manufacturing, streamlining channel inventory and making smart long-term investments. More importantly, he assembled Apple's supplier network.
According to the report, Blevins is forwarding Cook's rubric on the supply chain and is doing so at a crucial time; a sagging smartphone market is applying pressure on Apple, whose fortunes are predominantly tied to the success of iPhone. Milking the hardware supply chain to suppress expenses is an effective strategy for keeping gross margins up as the company waits out the slump and focuses on building out other areas like services.
It was Blevins who devised and executed a plan that would ultimately deprive chipmaker Qualcomm of some $8 billion. Dubbed Project Antique, the initiative launched in 2014 and was designed to reduce Apple's remittance to Qualcomm, presumably as it pertained to IP licensing. The report fails to delve into the plan at length, but suggests Apple's move to Intel modems was part of the strategy, as was a 2017 lawsuit over patent royalties.
Blevins invited contract manufacturers responsible for producing chips relying on Qualcomm IP to the Grand Hyatt Hotel in Taipei, the report said. The Apple exec informed the collected suppliers that they no longer needed to pay licensing fees to Qualcomm, payments that Apple was reimbursing at the time. In April 2017, Qualcomm revealed Apple's contract manufacturers were withholding royalty payments. Apple itself refused to pay royalties and was $7 billion behind on payments in October 2018, court documents show. Qualcomm later said it lost out on $8 billion from unpaid licensing fees.
Apple and Qualcomm settled the sprawling legal battle in April 2019. Under terms of the arrangement, Apple would pay an unspecified amount (later estimated at $6 billion) and enter a new licensing agreement with the chipmaker.
In another example of his tenacity to strike the most favorable deal, Blevins saved the company hundreds of millions of dollars on production of Apple Park's massive glass windows in 2012. He arranged for potential suppliers to meet at the Grand Hyatt in Hong Kong, where they were separated into conference rooms and plied with common negotiation tactics like bluffed numbers. Blevins would bounce from room to room, forcing each bidder lower until he came away with an acceptable price.
The executive did the same with early iPhone contract manufacturers, playing one against the other as sales of the handset skyrocketed. STMicroelectronics lost its place to supply gyroscope parts for iPhone in 2013 after standing firm on negotiations, costing the company an estimated $150 million in annual revenue.
Blevins also played a central role in the fall of Imagination Technologies, a UK-based graphics technology firm from which Apple licensed various IP. After mulling a buyout of the company, Apple began to poach Imagination employees in 2013, signaling the iPhone maker was working on its own GPU solution. Imagination executives were wary of losing Apple as a customer, but could do little beyond negotiate existing deals.
In 2017, Blevins informed Imagination that it planned to stop licensing the firm's technology as it shifted work on a mobile graphics solution in-house. Imagination announced the development, with Blevins' consent, and watched its stock value plunge 70% in a quarter. Apple later said it stopped taking new IP from Imagination in 2015, sparking concerns over the British company's public disclosures.
Blevins is also in charge of enforcing Apple's nondisclosure agreements, which can incur punishments of over $50 million. In 2017, he reportedly blasted a Japan Display executive for supposedly breaching Apple's rules by publicly disclosing a number of companies had placed orders for LCD screens. "Are you stupid?" Blevins asked the executive, according to the report. Apple supposedly demanded $5 million for violating contract terms, but didn't collect. Instead, Japan Display agreed to submit future press releases to Apple prior to public events.