Apple will release macOS Ventura on October 24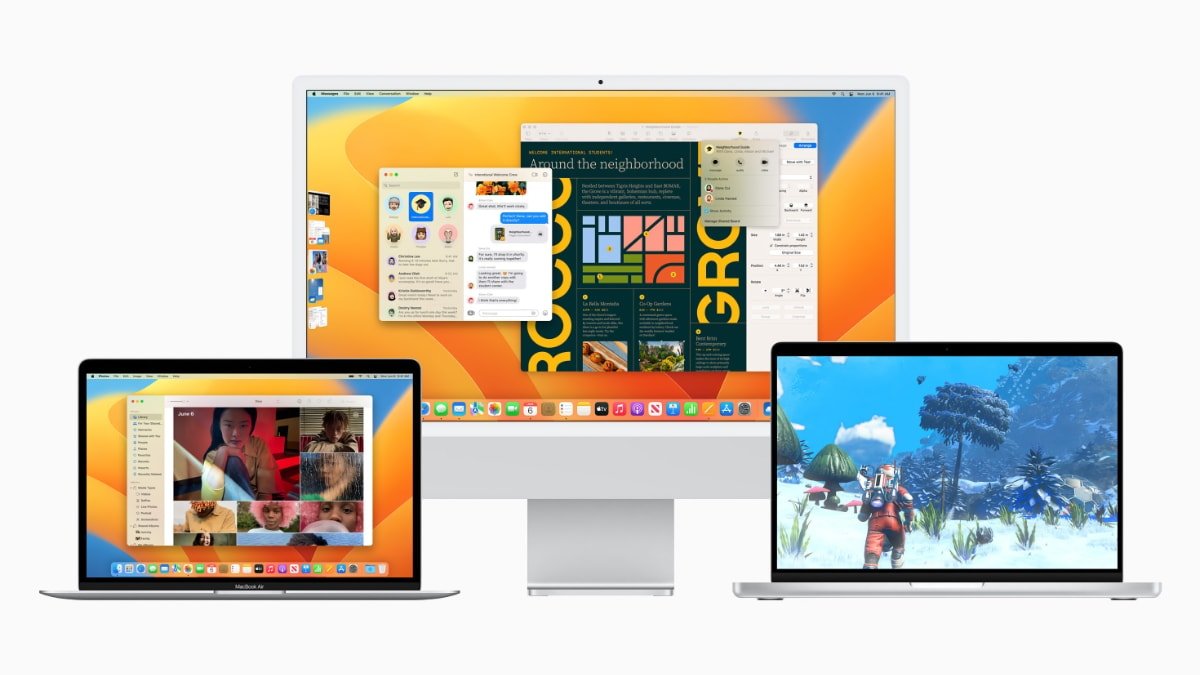 Amidst everything else on Tuesday, Apple announced that macOS Ventura will be released to the public on October 24.
The operating system has been available as betas to developers and public testers since the summer. New updates include more continuity features with iPhone and iPad, a multitasking feature called Stage Manager, and more.
The macOS development cycle has been relatively steady since the beginning, with new betas getting released every couple of weeks.
Major features in macOS Ventura
Stage Manager is a new way to work with apps and windows. It automatically organizes open apps and windows, with the current window displayed in the center and other open windows appearing on the left-hand side.
Users can also group windows when working on specific tasks or projects that require different apps. Stage Manager works alongside other macOS windowing tools, including Mission Control and Spaces.
A new feature called Continuity Camera lets Mac owners use their iPhones as a webcam. A Mac can automatically recognize and use the camera on iPhone when it's nearby without the need to wake or select it.
The iPhone can connect to the Mac wirelessly for greater flexibility. Continuity Camera can also use the Ultra Wide camera on iPhone to enable Desk View, which simultaneously shows the user's face and an overhead view of their desk.
Handoff now comes to FaceTime, allowing users to start a FaceTime call on one Apple device and transfer it to another Apple device nearby. For example, users can be on a FaceTime call on iPhone or iPad, then move the call to their Mac with a click, or start a call on their Mac and shift to iPhone or iPad.
In Safari, shared Tab Groups let family and friends share their favorite websites in Safari and see what tabs others are looking at in real-time. Users can also build a list of bookmarks on a shared Start Page and even start a Messages conversation or FaceTime call from Safari.
In Mail, the search has been updated to include recent emails, contacts, documents, photos, and more. Users can also schedule emails and even cancel a delivery after hitting send.
Mail now intelligently detects if items such as an attachment or cc'd recipient are missing from their message. It can also let users set reminders to come back to an email at a particular date and time and receive automatic suggestions to follow up on an email if there has been no response.
All of these features and more are coming with macOS Ventura on October 24, along with iPadOS 16.1.