Belkin iPhone mount for Mac for Continuity Camera is available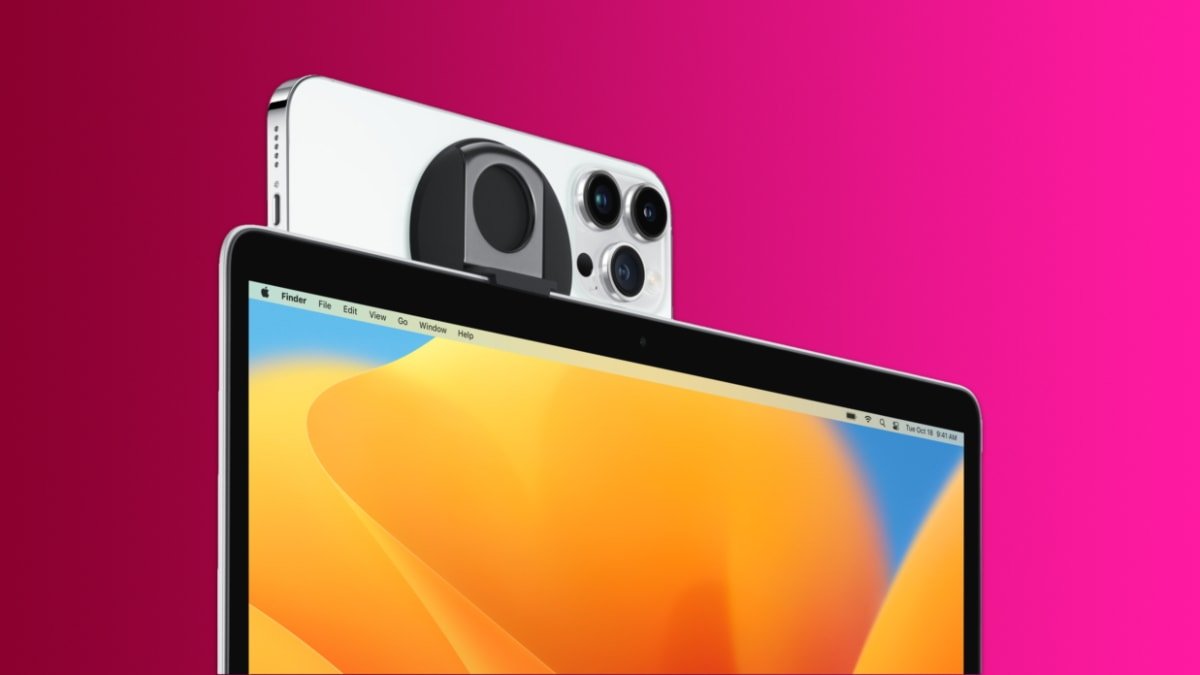 In anticipation of the Continuity Camera FaceTime call feature in the upcoming macOS Ventura release, the iPhone mount Apple previously featured is now available.
Apple introduced Continuity Camera with iOS 12 and macOS Mojave. It lets users insert photos and scans into documents on their Mac using an iPhone or iPad.
With macOS Ventura, which Apple will release to the public on October 24, Continuity Camera gets an upgrade. This version lets people use their iPhone as a webcam with a Mac in addition to the other features.
The iPhone-as-webcam can be used in FaceTime, Skype, Zoom, and other third-party apps. It uses the Ultra Wide rear camera on the iPhone to keep users centered during a call with Center Stage.
There are photo effects to blur the background and increase the lighting of the webcam video too. A mode called Desk View uses the Ultra Wide camera to show a person's desk and face at the same time.
Belkin iPhone mount
The Belkin product will mount a MagSafe-compatible iPhone securely to a Mac laptop. The magnetic attachment allows for easy, seamless hands-free camera streaming, and people can rotate the iPhone to portrait or landscape.
When it's not connected to the Mac, the magnetic mount doubles as a ring grip and kickstand for watching videos and other content on the iPhone. It works with MagSafe-compatible cases.
The Belkin iPhone Mount with MagSafe is available on Apple's website for $29.95 in black or white. It's immediately available to order.