Nanoleaf announces new Matter lights, won't update existing Essentials line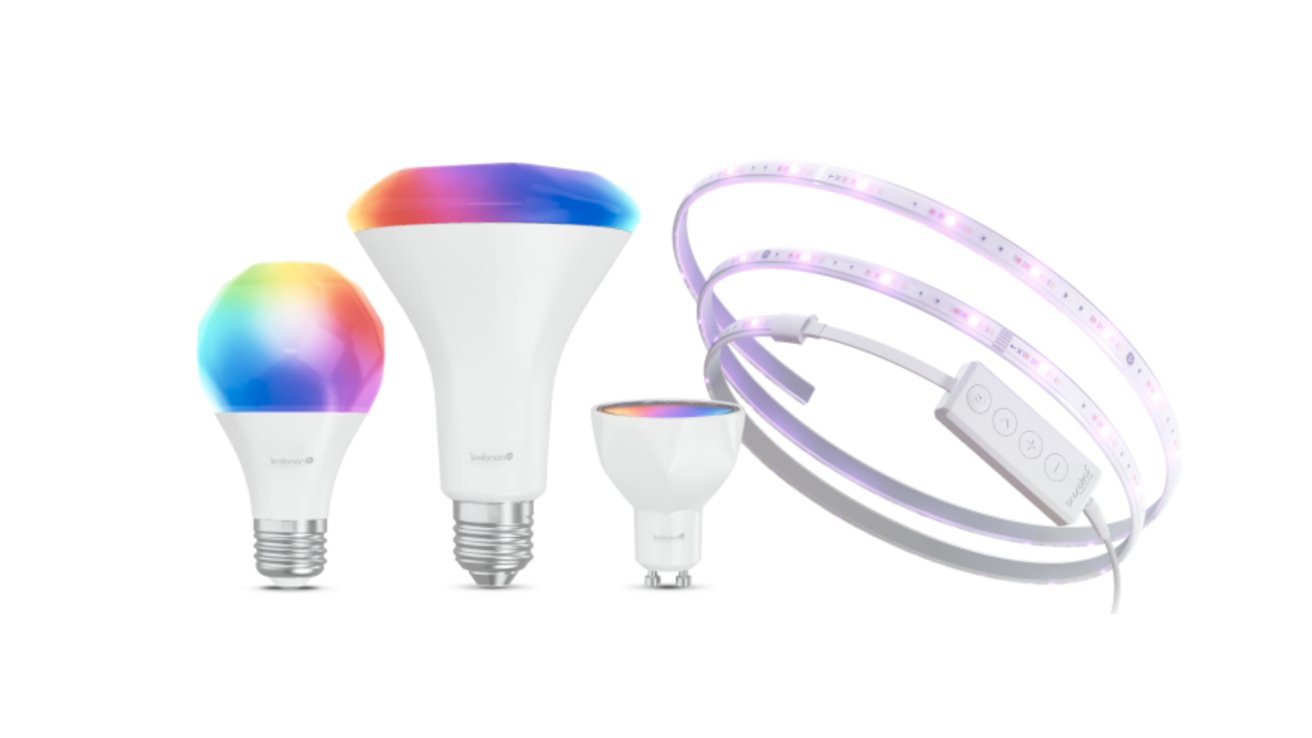 Nanoleaf introduced four new smart lights with Matter support on Thursday but also confirmed that it would not be updating the existing Essentials line sold via Apple Stores.
Coinciding with Matter's launch event in Amsterdam, Nanoleaf has announced four new smart lights that will work with Matter via Thread. They include an A19 bulb, a GU10 bulb, a BR30 bulb, and an updated light strip.
"We are incredibly proud to be launching our first Matter-ready lighting products," says Nanoleaf CEO & Co-Founder Gimmy Chu. "For the past two years, our team has been dedicated to bringing these products to life, working very closely within the Connectivity Standards Alliance and Matter Working Group to make this new vision of interoperability and security a reality. We believe that creating a unified experience that allows all devices to work seamlessly together is the stepping stone towards even more intelligence and automation, for a truly smart smart home experience."
With Matter support, the new lights will work seamlessly with all major smart home platforms such as Samsung SmartThings, Amazon Alexa, Google Home, and Apple Home.
In 2020, Nanoleaf was one of the first companies to release Thread-connected accessories with its Essentials Line. It is comprised of an affordable A19 smart bulb and a light strip.
They are sold exclusively in Apple Stores and work solely with HomeKit. Unfortunately, Nanoleaf has confirmed to AppleInsider that they will not be updating these products to support Matter.
The new Matter-enabled versions are functionally the same, other than supporting the new unifying standard. That leaves Apple users in a tricky position as they can choose the existing Essentials line with HomeKit support and Adaptive Lighting or the upcoming Matter versions that won't support Adaptive Lighting.
At CES 2023, Nanoleaf is promising to unveil additional Matter-ready devices.
Nanoleaf's new bulbs and light strips are set to release in early 2023 and will be available through Nanoleaf's shop. Prices will run from $19.99 to $99.99.