Colorado drivers can now add a license or state ID to Apple Wallet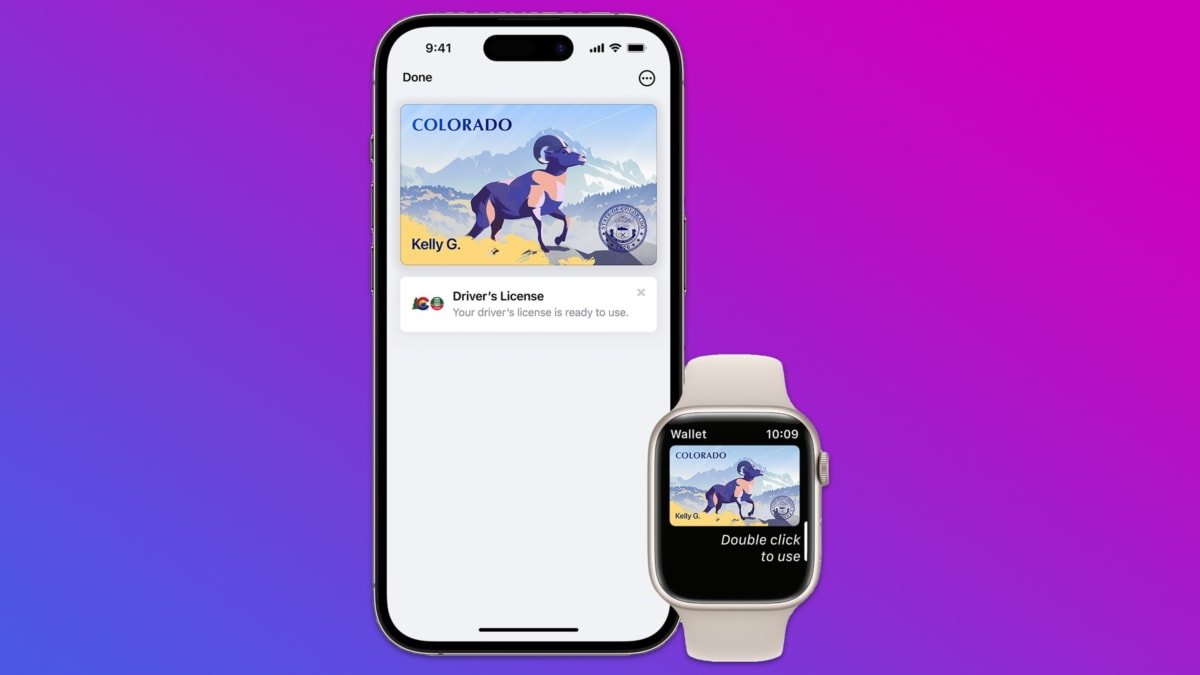 Colorado drivers can add their license to Apple Wallet for a digital experience as long as they have iOS 15 or later.
The Colorado Department of Revenue announced Wednesday that citizens could add their driver's license or state ID to Apple Wallet on iPhone and Apple Watch. So far, people can use it at certain TSA checkpoints at Denver International Airport, and other airports in certain states.
When Apple announced iOS 15 and other updates during WWDC 2021, it mentioned support for identification inside the Wallet app. Since then, the company has worked with various state agencies and the U.S. Transportation Security Administration to support the feature.
The ID includes a person's legal name, date of birth, photo, and Real ID status and is securely stored in the device's Secure Enclave chip.
Similar to adding a credit or debit card to Wallet, users can tap the plus button inside the Wallet app to start adding an ID. They will then be asked to use their iPhone to scan their physical driver's license or state ID card and take a selfie, which the device will securely provide to the issuing state for verification.
People can also control the amount of ID information shared with a TSA agent or other authority. For example, when tapping an iPhone or Apple Watch on a special reader, a prompt appears on the device that displays the requested information.
The information is released only after the user authenticates using Touch ID or Face ID. People don't have to unlock, show, or hand over their devices to present their ID.
Other states that have been reported to be adding digital IDs support inside Apple Wallet sooninclude Arizona, Connecticut, Georgia, Iowa, Kentucky, Maryland, Oklahoma, and Utah.