Amazon Alexa bled $10 billion in cash in 2022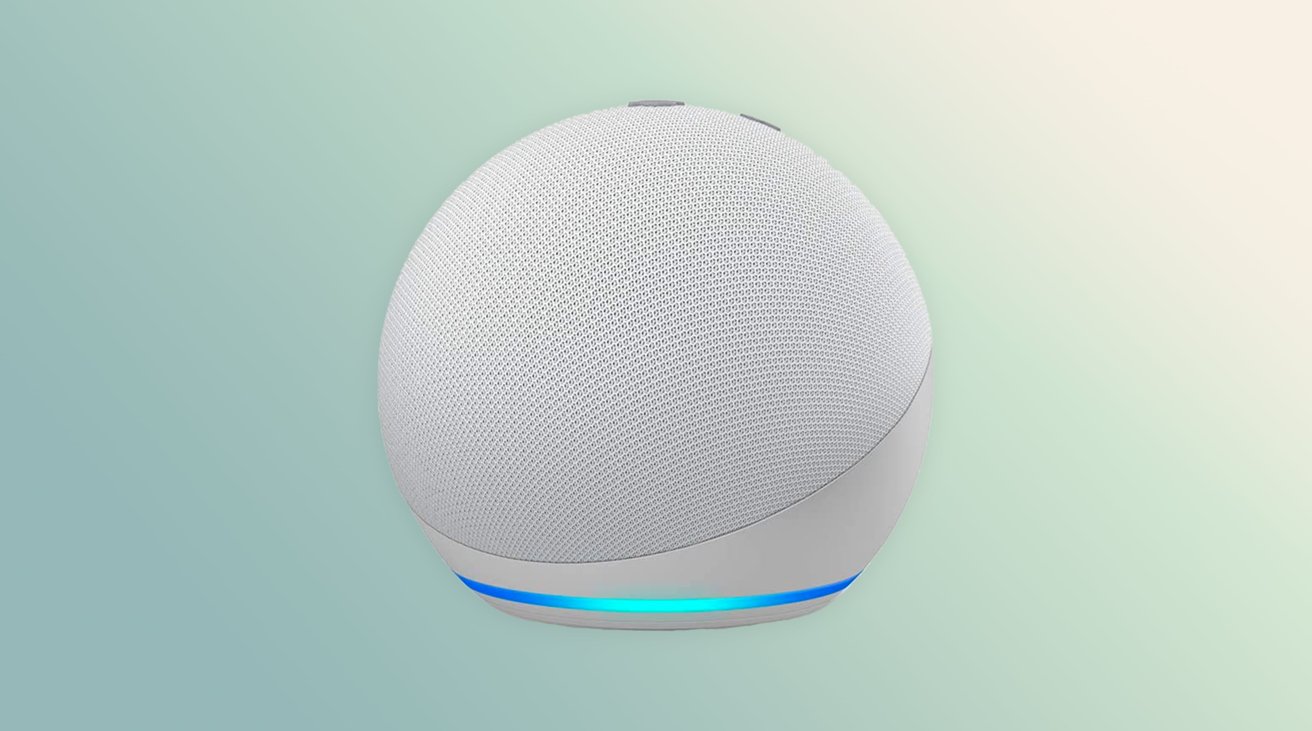 With Amazon Alexa reportedly responsible for $10 billion in expenses in 2022, teams working on the smart speaker are expected to see mass layoffs as a major cost-saving measure.
As a business, Amazon is known as one that is willing to take losses on the chin, in the pursuit of massive growth. While that has worked for the company so far, it appears that a pet project of founder Jeff Bezos is on the chopping block as Amazon attempts to rein in costs.
Amazon is expected to lay off around 10,000 employees, and while those job cuts will be all over the organization, one team that is set to be hit will be Amazon's "Worldwide Digital" unit, which covers products including the Echo smart speaker line, Alexa, and Prime Video. According to Business Insider, Alexa and general hardware teams are now the big focus of layoffs.
The targeting of the digital assistant and hardware teams is likely due to Worldwide Digital having an operating loss of over $3 billion in the first quarter of 2022, internal data indicates. A source clarified that the majority of the unit's losses were related to Alexa and other devices.
The unit's losses are the highest of all Amazon's arms, and is double that of its physical retail store and grocery business.
Worldwide Digital has been expensive for Amazon, with it costing the company approximately $5 billion in 2018, and it's on track to lose about $10 billion in 2022.
Part of the issue is that, under the control of Jeff Bezos, Amazon expected Echo devices and Alexa to recoup their cost and generate revenue by encouraging customers to place more orders verbally.
Under expectations of it initially being loss-making, as well as the original Echo selling over 5 million units in its first two years, the team swelled in 2016 to more than 10,000 employees. With it being a pet project of Bezos, the team also received more protection from internal changes that affected others.
Hey Alexa, the party is over
As time moved on, Amazon found that Alexa was used for a billion interactions a week, but since most were typical requests digital assistants get rather than directly product-related, there were fewer chances for monetization.
In 2019, hiring for the team froze, with it only backfilling roles rather than expanding further. Employees were also losing morale over the project, which wasn't helped by the hiring change.
That year, Amazon also focused more on the financial workings of Alexa, including hiring a team to track user behavior in relation to purchases and Prime subscriptions. The feedback was brutal, with employees revealing the results repeatedly fell short of were they needed to be.
Not long after, in 2020, Bezos started to lose interest in Alexa, with less involvement on marketing campaigns.
Sources now say the team is floundering on what kind of long-term strategy it could adopt, but with little impact. Hardware team members had planned on updated wireless headsets and an AR product, but the projects may not make it through Amazon's cost-cutting process.
With a preference to work on developing the $1,000 Astro home robot, the decision to chase more affluent customers reportedly caused some internal dissent.
The layoffs are almost certain to hit the teams, with David Limp, Amazon SVP of devices and services, confirming in a teamwide email that reports about team layoffs were true. "It pains me to have to deliver this news as we know we will lose talented Amazonians from the Devices & Services org as a result," Limp wrote.
While bad for the hardware and Alexa teams, the layoffs will be seen as helpful to those working on Apple's Siri, as well as teams working on augmented reality products. With Amazon's efforts reduced by mass layoffs, that reduces the threat of one of Apple's rivals, leaving Google as the main opponent in the digital assistant marketplace.