'Inadequate' AirTag anti-stalking features lead to lawsuit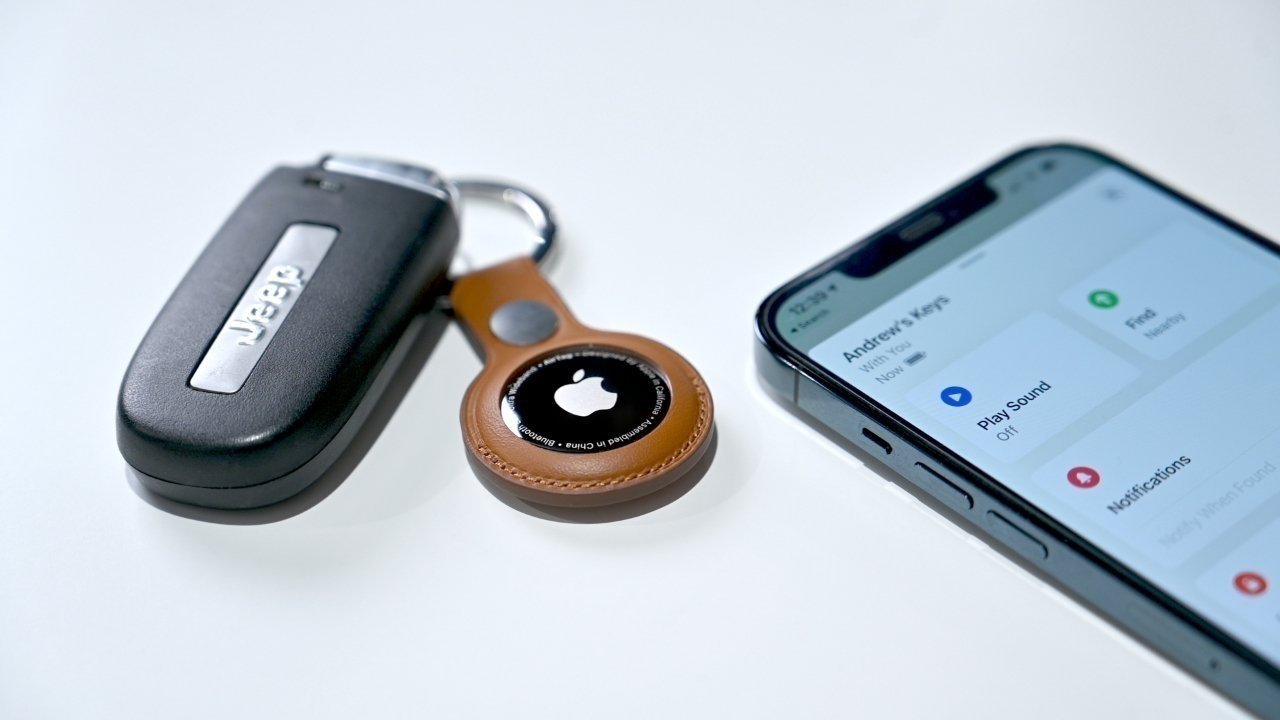 Apple's AirTag is at the center of a new lawsuit claiming the tracking device can be too easily used by stalkers to monitor the movements of victims.
Filed on Monday at a federal court in San Francisco, two women claim that Apple's AirTag has been used by their former partners in attempts to track down where they went. Apple is accused of making a device that is supposedly unsafe, due to how it can be easily used for abusive purposes like stalking.
One of the two women alleges that the AirTag was placed in the wheel well of her car, reports Bloomberg. By doing so, her ex-boyfriend was able to discover where she had relocated to, in her bid to avoid harassment from him.
The other said the device was placed in her child's backpack by her ex-husband, again to try and track the child and her movements.
While Apple does include various features to try and alert people about secretly placed AirTags as part of anti-stalking features, the proposed class-action lawsuit disputes their effectiveness. "While Apple has built safeguards into the AirTag product, they are inadequate, and do little, if anything, to promptly warn individuals if they are being tracked," the complaint reads.
Apple has supposedly been negligent in releasing an unsafe device, the lawsuit claims, and asks the court for unspecified monetary damages. It also seeks to represent those "who have been and who are at risk of stalking via this dangerous product."
Though the lawsuit does have a point in that Apple has made the use of trackers more accessible to the public, Apple is at least acknowledging the potential for AirTag to be used maliciously. Also, trackers without such features have been around for far longer than AirTags, which could have been used instead if the former partners wanted to be more stealthy.
Since its introduction, AirTag has been the source of many stories involving the tracking of people, in both positive and negative lights. It has helped in the arrest of luggage thieves and for tracking down stolen vehicles, but it too has been used for stalking.