French environment group files complaint over iPhone repair practices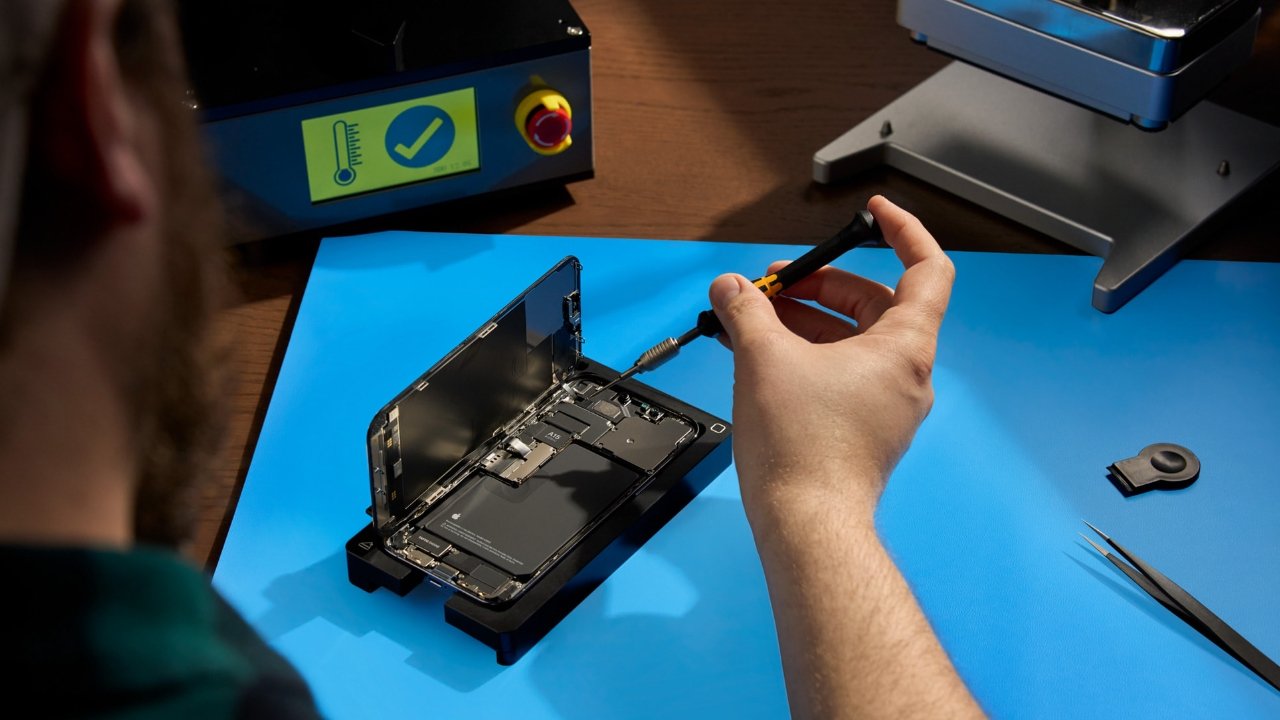 A French environmental group has filed a complaint against Apple because the company restricts the use of "unauthorized" parts in iPhone repairs.
The complaint targets a practice Apple uses for its devices, called pairing. It associates the serial numbers of components with a specific iPhone to make sure the repair parts are genuine.
The "Halte L'Obsolescence Programmee" (HOP) group says Apple limits repairs, especially from non-authorized repair providers. In some instances documented in the complaint, malfunctions were found where the device was repaired with a part Apple didn't authorize.
As one example, the group mentions that an iOS 16 update made an iPhone XR unusable because of a repair to a touch sceen.
"If Apple wants to hinder independent repair and the development of reconditioning, justice must hinder these anachronistic, irresponsible and illegal practices," said Samuel Sauvage, co-founder of the association.
In a similar case brought to a French consumer watchdog, Apple agreed to pay 25 million euros ($26.32 million) for slowing down certain older iPhone models that had a depleted battery to prevent crashing. It led to dozens of lawsuits, an official apology from Apple, and an inexpensive battery replacement program.
As pointed out in a report from Reuters, it's forbidden under French law to deliberately reduce the lifespan of a product to increase its replacement rate. It's not clear how part pairing does this, however.
Apple launched a Self Service Repair program in the US in April 2022, with a dedicated store for ordering official iPhone replacement parts.
In early December, the program expanded to eight countries in Europe, including France. The Self Service Repair Store includes over 200 parts, tools, and manuals — and includes part pairing when necessary.