'Fortnite' will return to iPhone in 2023, says Epic CEO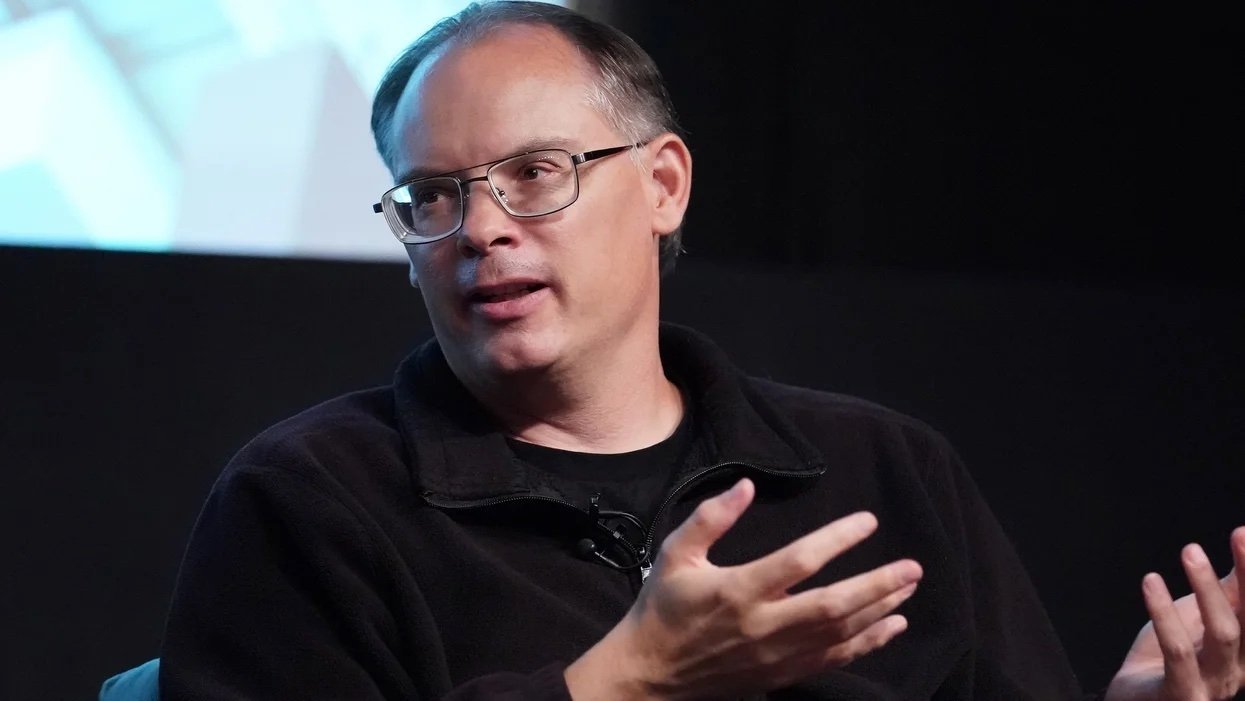 Epic Games CEO Tim Sweeney has suggested that 'Fortnite' will return to iOS and iPadOS in 2023. Here's how that could happen.
Since August 2020, Epic has steered clear of Apple and the App Store after breaking rules over payment systems, which led to a major lawsuit over the App Store's policies. In tweets marking the new year, it seems Tim Sweeney believes progress will be made during 2023.
In a December 31 tweet, Sweeney posts the brief message "Next year on iOS!" A continuing post replying to it has Sweeney sharing an image from within Epic's game "Fortnite."
Sweeney doesn't go into detail following the cryptic tweets, deciding instead to discuss mathematics, but the proclamation could be interpreted a number of ways.
An unlikely reconciliation
The most obvious would be a return of "Fortnite" to the App Store. Since the August 2020 update that added a secondary payment system alongside the existing Apple In-App Payments platform, the game has been banned from the App Store in its entirety.
There is a small possibility this could happen, however that would require a major reconciliation between Apple and Epic. Given the appeals process for the major lawsuit is still rolling along, that may take some time to complete.
In a December interview, Sweeney insisted that he'd fight Apple to the Supreme Court, if that's what is required to achieve victory. "We are simply going to fight as long as it takes to get what we're asking for," said Sweeney. "And if Apple would settle for that, we would settle it today."
In practice, it is the simplest result from a technical standpoint. All it would require is Apple to simply allow "Fortnite" back into the App Store, and for Epic to update its game.
Storefront fight
The likelier scenario is that Epic makes an iOS app store.
In Europe, the Digital Markets Act will force Apple to allow third-party app marketplaces to exist on iPhone and iPad. If uncontested by Apple, the law could result in Apple enabling that functionality in the fall of 2023, though resistance from Apple could push a change into 2024.
However, on December 13, reports surfaced claiming Apple is already working on changes to its software and services to comply with the rules, including enabling third-party app storefronts without going through the App Store itself.
Such activity from Apple is likely to be a preparatory move rather than something that will actually be introduced. Given Apple's continued resistance to side-loading and alternative app marketplaces from security and privacy standpoints, it's also the option that Apple will resist from implementing as much as possible.
Earlier in December, Sweeney continued railing against Apple and its policies, under the guise of it being anticompetitive. Sweeney likened Apple's management of the App Store to railroad monopolies blocking oil refineries from using the infrastructure.
AppleInsider will be covering the 2023 Consumer Electronics Show in person on January 2 through January 8 where we're expecting Wi-Fi 6e devices, HomeKit, Apple accessories, 8K monitors and more. Keep up with our coverage by downloading the AppleInsider app, and follow us on YouTube, Twitter @appleinsider and Facebook for live, late-breaking coverage. You can also check out our official Instagram account for exclusive photos throughout the event.