Apple planned M2 Mac mini, MacBook Pro launch for 2022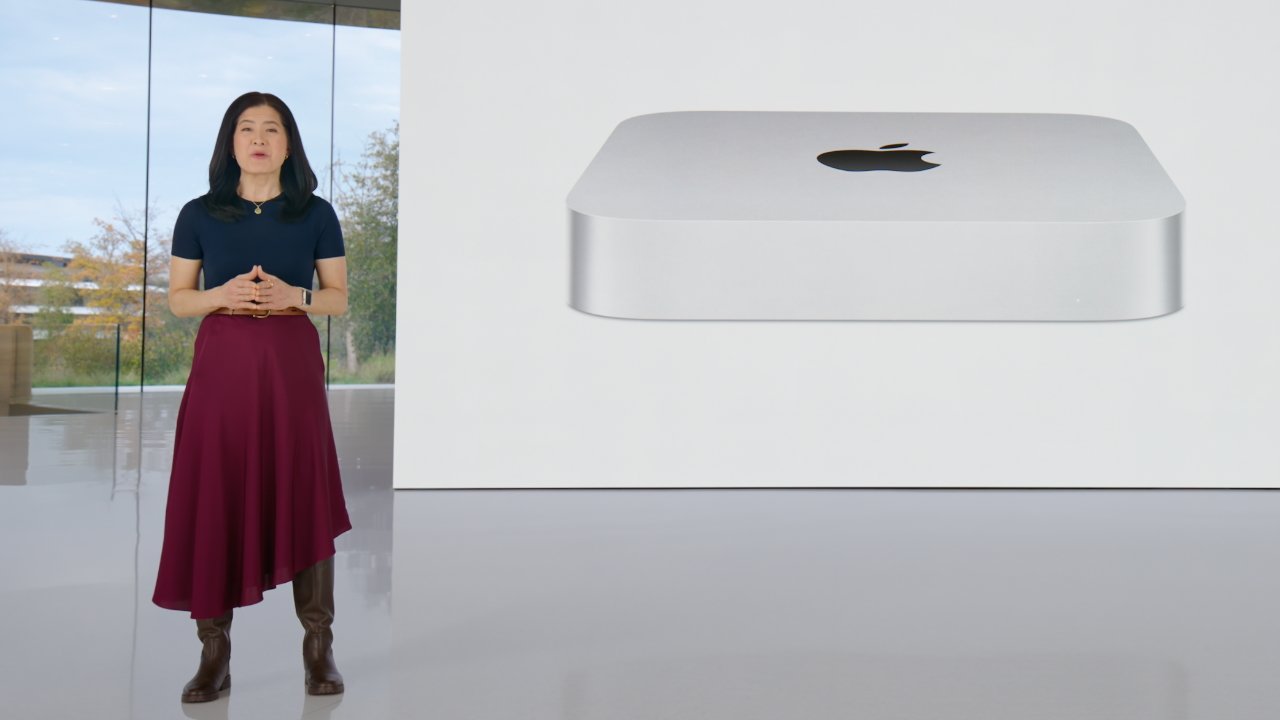 The new M2 Mac mini and updated MacBook Pro lineup were originally to be launched in 2022, with the release video shot to go in an event that then never happened.
There's a reason it seemed odd that Apple would release a presentation-like 18-minute promo video for its new Macs. And for why its press announcements talked about "today's event" when there hadn't been an event.
It's because there also wasn't an event sometime in 2022. The video was made then and most likely for an October event that for some reason was then cancelled.
Presumably the planned event would have featured more than these new Macs, as even if Tim Cook shot an introduction, it wouldn't have run to Apple's usual hour or so. But if it's not known what else may have been launched, or when exactly this cancelled event would have been, it is certain that there was going to be one.
The evidence is in that 18-minute video. Copy the URL on Apple's "Watch the announcement" button, and the address includes "2022."
From the way the video is presented, it doesn't sound as if there would have been any more Mac news in this cancelled event. But there is the issue that as far back as the March 2022 event, Apple dropped hints about an Apple Silicon Mac Pro coming, and it still hasn't.