JP Morgan cuts AAPL target price because of tough holiday earnings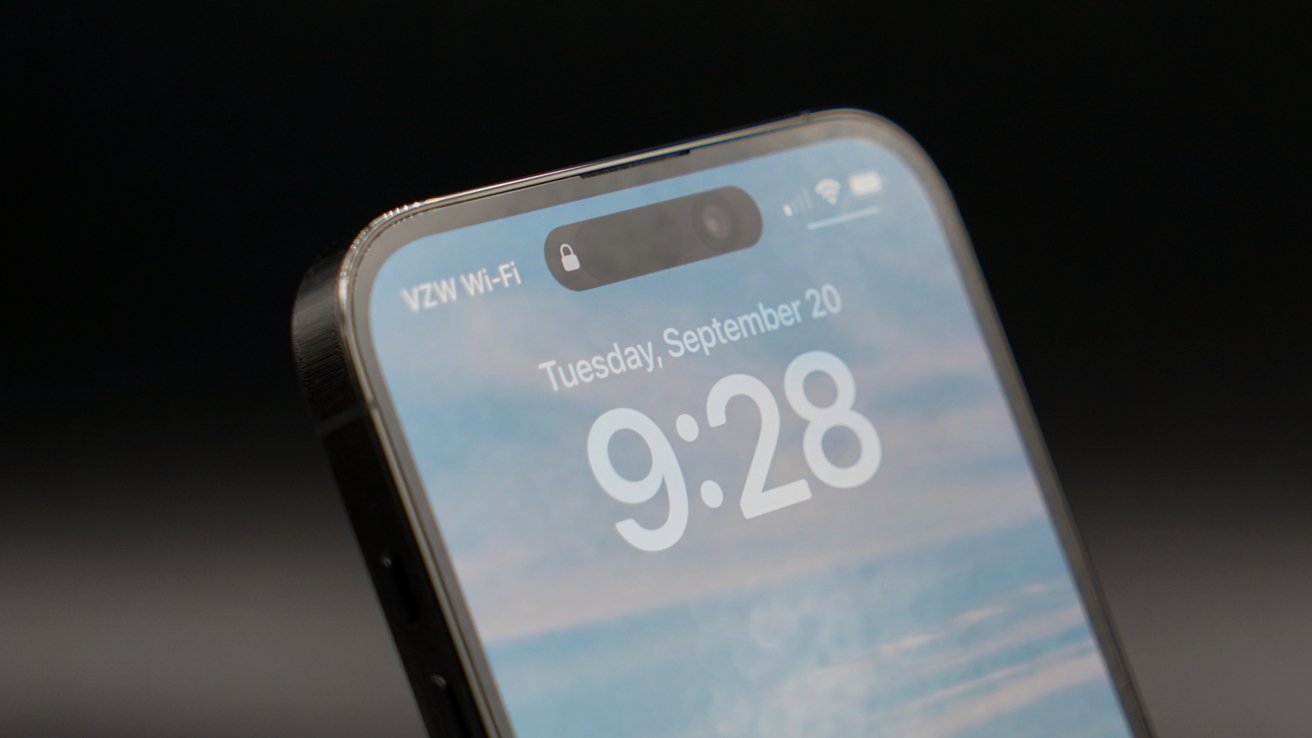 Citing continuing supply issues and falling demand, investment analyst firm JP Morgan has lowered its AAPL target price to $180.
In December 2022, JP Morgan lowered its target from $200 to $190, specifically on concerns around the availability of the iPhone 14 Pro. Now in a new note to investors seen by AppleInsider, the company says it expects to see demand falling slightly across all of Apple's lineup.
"We view the upcoming earnings print as a tough setup for Apple given the supply headwinds faced though the Dec-Q, which are now leading and extending into demand concerns for the Mar-Q and beyond," the firm's analysts write.
"While high-end smartphones as well as other hardware products (e.g. Mac, iPads) have been more resilient in the recent past amidst the deterioration in fundamentals for the mid- to low-end of the hardware market," the note continues, "we expect to see moderating momentum in the demand drivers for Apple's hardware portfolio as we start to see signs of the product cycle tailwinds beginning to fade (iPhone and Apple Watch in particular)."
JP Morgan predicts that revenue and earnings for the first fiscal quarter of 2023 — meaning the holiday season — will "track modestly below consensus expectations." It notes, though, that this miss should be "more modest" than it previously expected, "and we are raising our Dec-Q estimates on supply tracking better than our more bearish estimates prior. "
However, the company expects the next quarter to remain "equally tough, with weakness in underlying demand."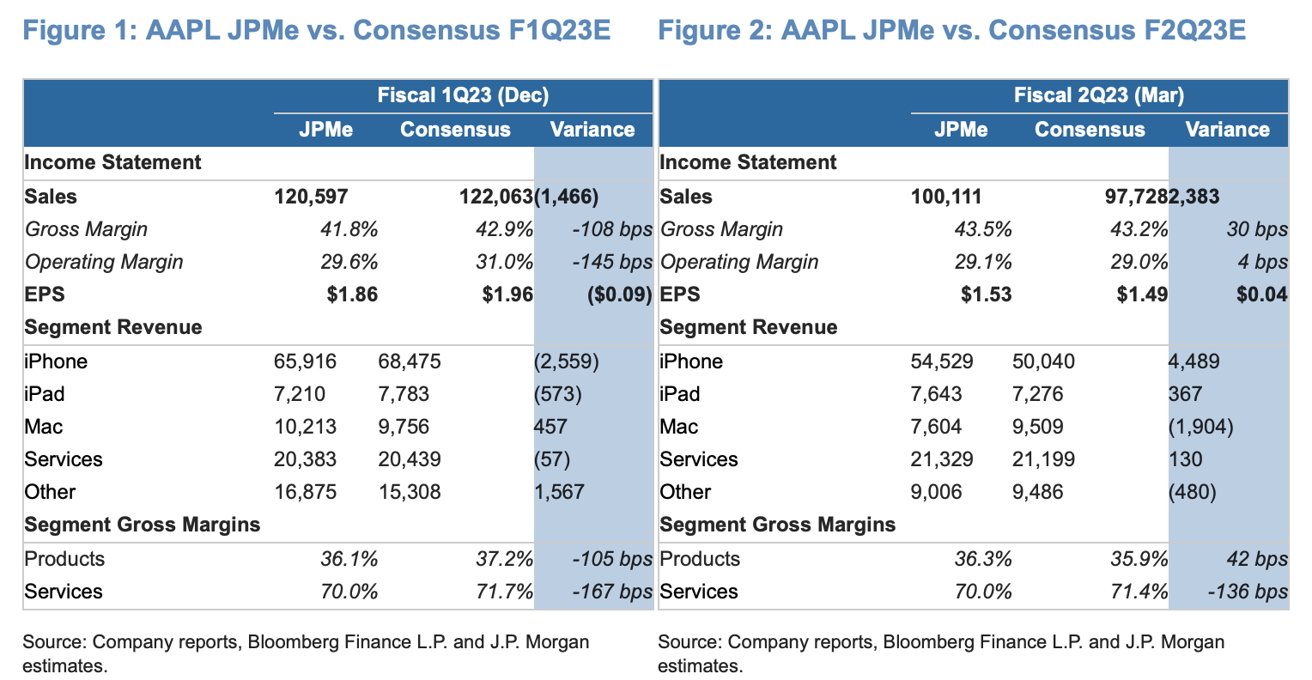 Overall, JP Morgan says it is "moderately increasing our near-term iPhone volume forecast," and is also "increasing our Mac revenue estimate."
"However, on the flip side, given the tough macro backdrop and associated headwinds," continues the note, "we are reducing our Services revenue forecast for Dec-Q to $20.4 bn (vs. $20.5 bn prior), implying +4% y/y growth."
Apple is due to announce its earnings for the first fiscal quarter of 2023 on February 2.
The firm says that it is trimming its AAPL stock price target for December 2023 to $180 on its lower estimates, coupled with "more bearish sentiment relative to the demand outlook for the company."