20.5-inch MacBook Pro with foldable display rumored for 2025, no folding iPad in 2024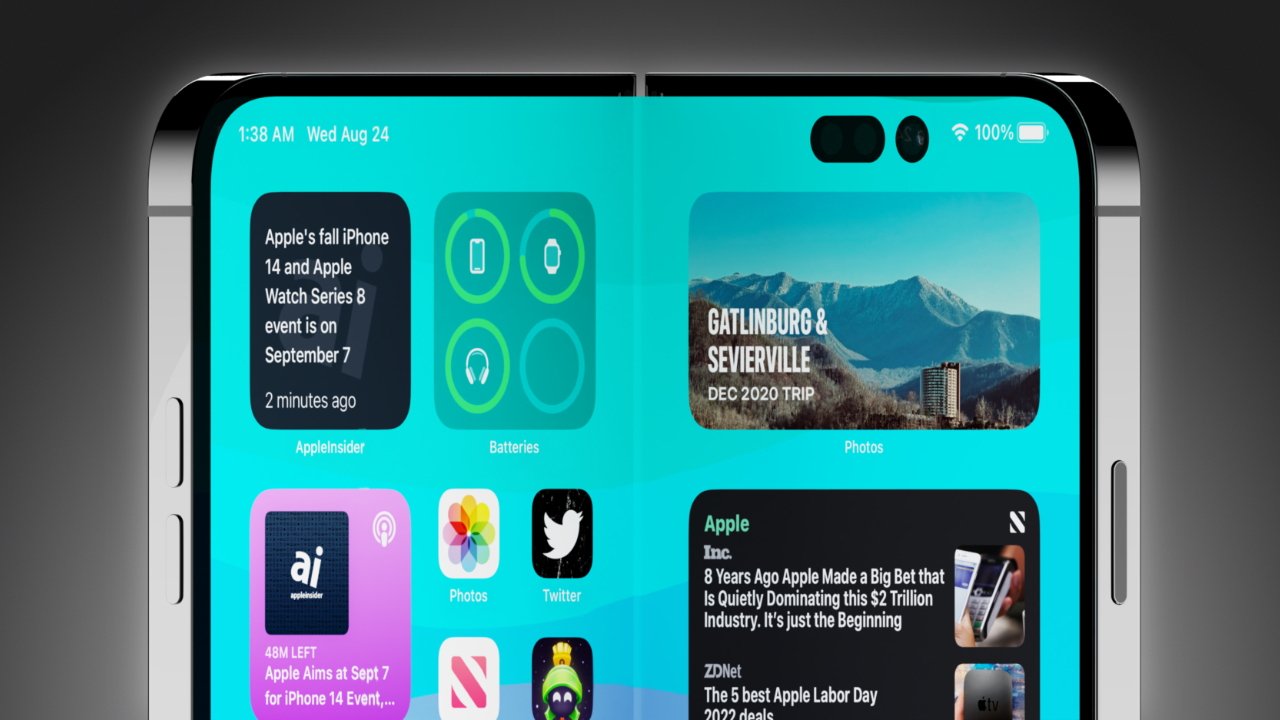 Rumors continue to collide over how Apple will roll out a foldable product, with the latest from Ross Young suggesting a folding-display 20.5-inch MacBook Pro is in the works for 2025.
The supply chain seems to be in flux as multiple conflicting reports have come in from reliable leakers. Initial rumors suggested a foldable iPad was coming in 2024, but that has since been challenged.
Ross Young of Display Supply Chain Consultants shared that he's heard about a 20.5-inch foldable notebook for 2025, but not heard anything about a foldable iPad for 2024. This was a tweet response to Gurman's comment on foldables.
Have heard about a 20.5" foldable notebook for 2025, but nothing about a foldable iPad for 2024. Maybe this is just good PR for the hinge company

— Ross Young (@DSCCRoss) January 31, 2023
The two agree that Apple isn't planning on releasing a folding iPad mini in 2024, which is in direct contrast to analyst Ming-Chi Kuo's earlier report. However, Young takes it a step further, suggesting a larger device was due in 2025.
Apple has been granted patents for a large folding-display laptop like the one Young mentions, so the company is definitely working on such a product. However, rumors have been all over the place about if, when, and how Apple will enter the foldable market.
Of course, there's always the option that Apple never releases a folding product. Samsung's latest quarter delivered its lowest profit in 8 years, and it's primary advertising push has been all about foldables and how Apple doesn't have one.