iPhone 15 Ultra gets intriguing Apple Watch Ultra makeover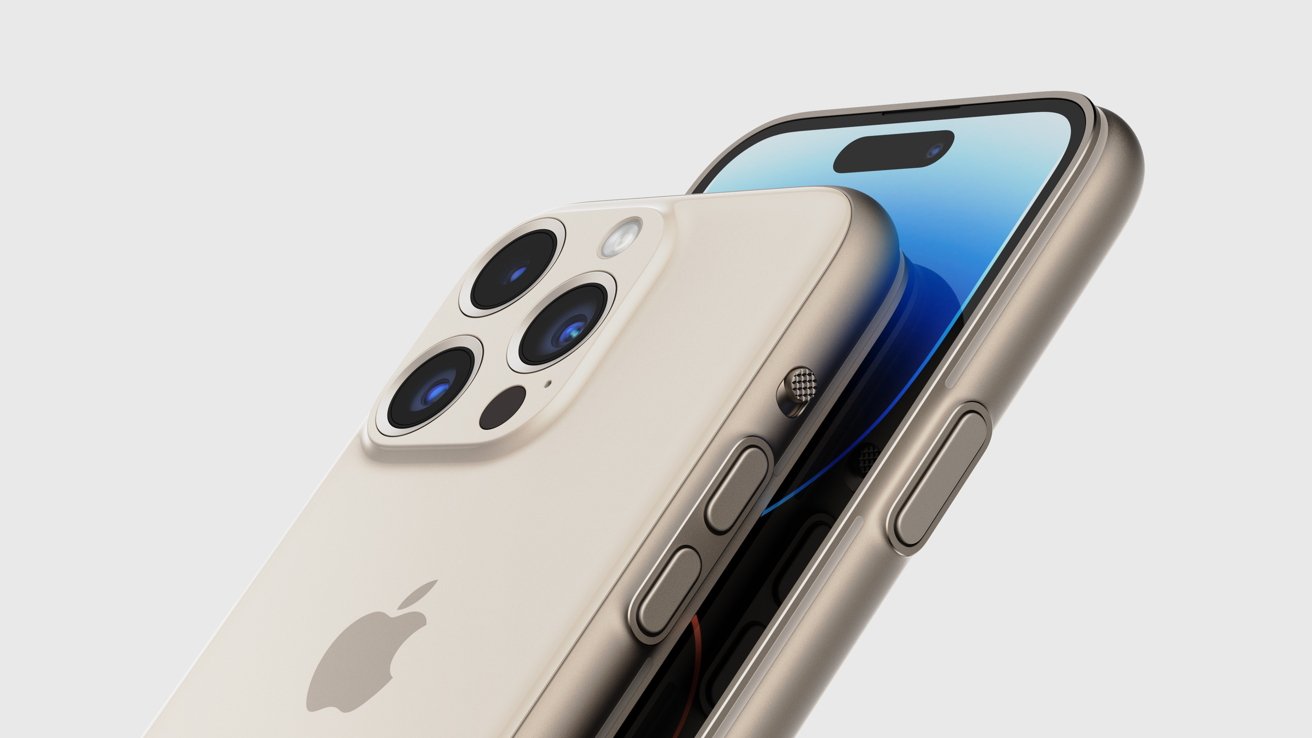 AppleInsider may earn an affiliate commission on purchases made through links on our site.
Apple iPhone 15 Ultra rumors are floating about, and none of them suggest an Apple Watch Ultra design — but there is a fascinating concept floating about that merges the two.
Designer Jonas Daehnert has put together the monster of all iPhone concepts.
The ruggedized buttons stick out from the frame, and the ring/silence switch has a textured pattern. Display bezels are protected by a raised surface, just like on Apple Watch Ultra. The edges are rounded with a slight concave valley before the display.
The device is clearly something Apple would never build in 2023, with its 12mm thick chassis — but that case depth allows the camera bump to nearly disappear. The individual cameras are encased in a single sheet rather than extending beyond the bump itself.
The bottom of the device shows speaker cutouts similar to the one on Apple Watch Ultra. This design was introduced for maximum output for the 50db siren.
Orange accents around the USB-C port and the added Action button also mimic the Apple Watch Ultra's design. The overall effect is compelling, we admit.
This ultra-thick device with accent colors looks pretty, but it is a device that would never exist in Apple's product line. The current iPhone 14 Pro Max is 7.85mm thick, so adding an additional 4mm of uniform thickness alone would go against everything has been steering towards since the original iPhone.
It also isn't likely that Apple would add an additional button when rumors indicate the company would like to eliminate all physical buttons on iPhone.
We love the creativity of this designer and how he's brought Apple Watch Ultra to iPhone. It works as a "just for fun" concept that is still somewhat grounded in reality. And, the designer was up front from the very beginning that it is just a concept, and not a rumor.
The iPhone Ultra we're expecting to arrive in 2023 or 2024 will most likely look very much like the iPhone 14 Pro Max. Some rumors point to it being a new product tier above the Pro Max in 2024, which would make it an even more premium device.