Engineer makes dual-port iPhone by adding USB-C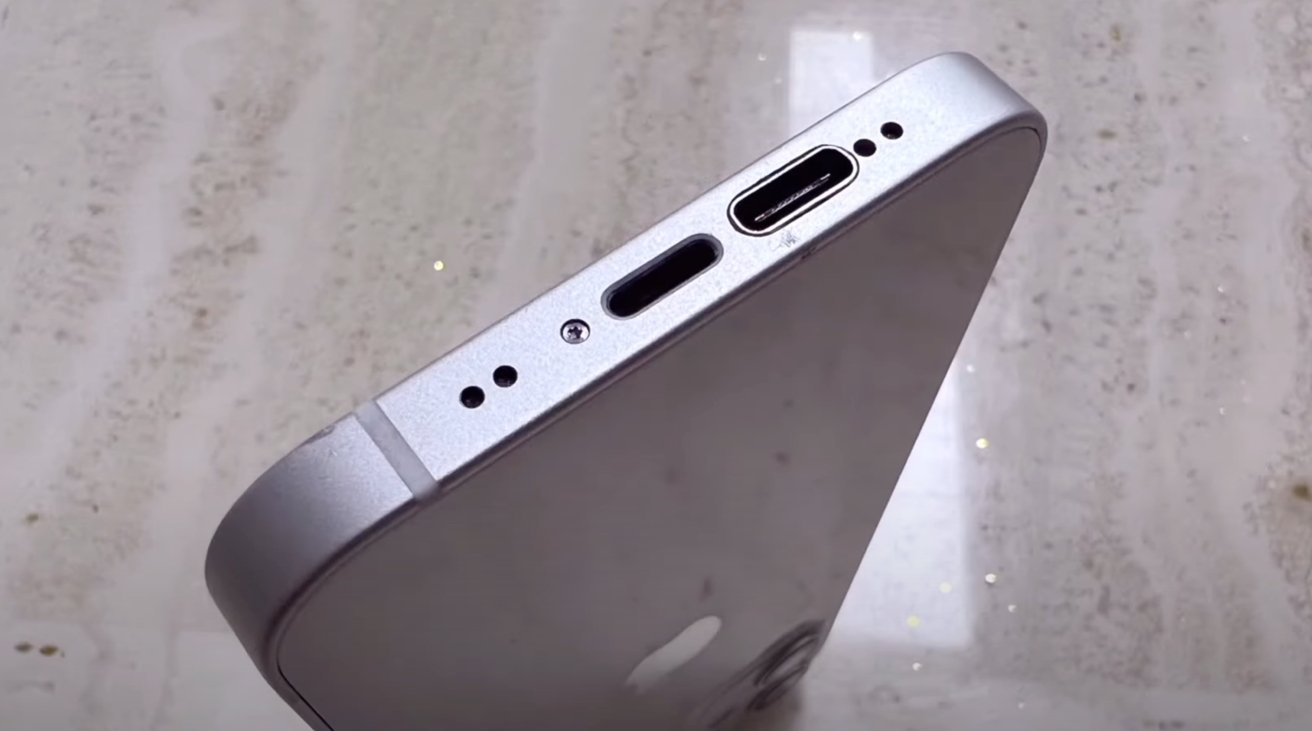 In the presence of rumors that Apple could switch from Lightning to USB-C for a future iPhone release, an engineer has gone one further, and added a USB-C port to an iPhone 12 mini.
Apple has long been the subject of speculation about the future of Lightning, and whether it will make the switch to USB-C sooner rather than later. In a video published on Saturday, it seems someone wanted to see what it would be like before Apple released its own version.
The video, by a YouTube user with the id "Hyphaistos3672," depicts an iPhone 12 mini but with an extra connection in the base. To the side of the Lightning port, the person added their own USB-C port to the assembly, creating a "TwinPort" device.
To accomplish this feat, they disassembled the iPhone, placed a hole in the base where the new port would go, added a USB-C port, wired it up to connections attached to the existing hardware, and reassembled it all.
In the end, they were able to connect the iPhone to iTunes using both the original and new ports.
The video surfaces after a similar release from YouTuber and engineer Ken Pillonel, who replaced Lightning with USB-C on an AirPods Pro charging case. He also previously performed his own USB-C iPhone modification in 2021.
The videos are published at a time when Apple is facing pressure to actually add USB-C to its hardware. Regulations by the European Union were finalized in October 2022 that will force the use of common charging connections, namely USB-C, with India also intending to follow suit.