Hands on: Twelve South Backpack shelf for Studio Display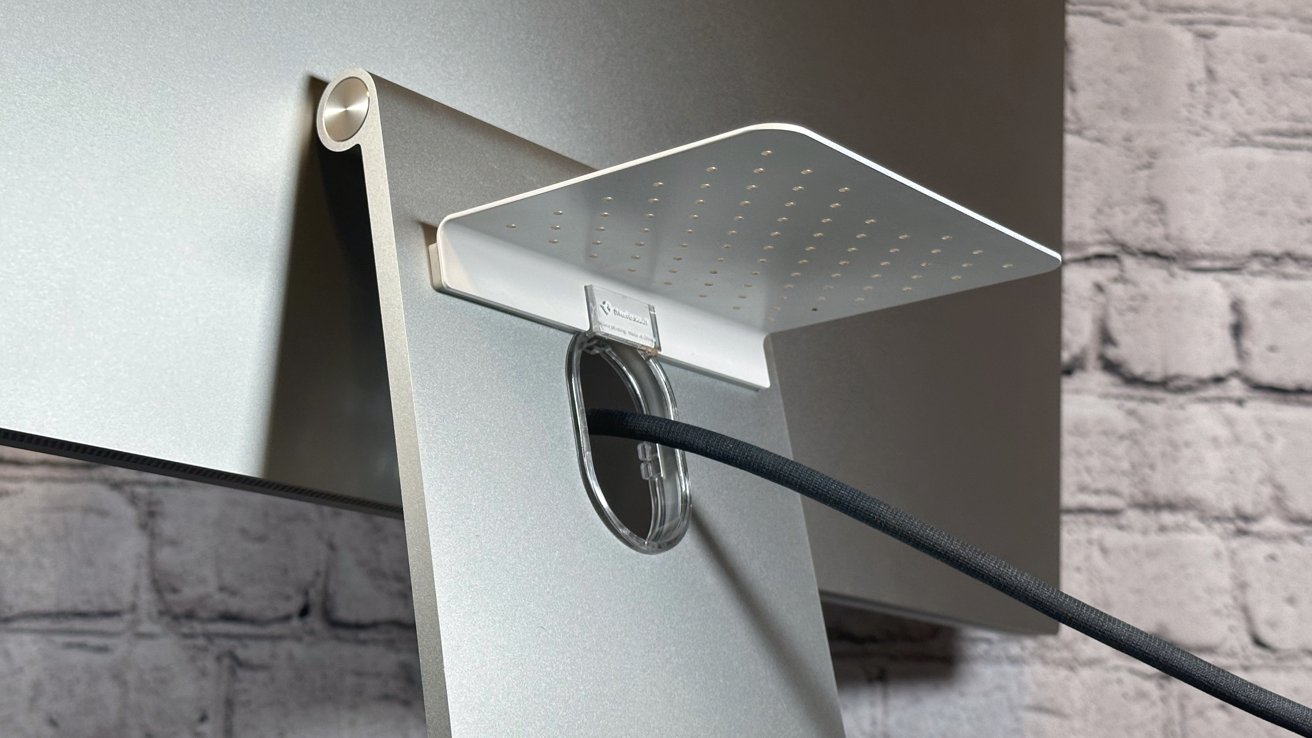 Twelve South introduced an updated version of its Backpack, a shelf that takes advantage of the wire guide in Apple's display stands, and it is now compatible with the Studio Display.
While we say "updated," we really mean a new compatibility addition. This is the same shelf, down to the white matte color found on the iMac version, but it comes with a new clip needed to fit the Studio Display wire guide.
In fact, this shelf is sold with both the Studio Display and iMac adapters, so customers don't need to worry about picking the right one. Since AppleInsider already reviewed the iMac version, we'll focus on how it fits in with the Studio Display.
The plastic saddle for the wire guide slides into place easily, and a second piece clips on to secure it. A small lip faces outward for the shelf to slide into, and that's it — it's a shelf on the back of your display.
The shelf can only support three pounds, which would be difficult to exceed without stacking several devices on it. A velcro strap that looks similar to an Apple Watch band is included to help secure drives or docks in place.
The negatives AppleInsider pointed out in the original review are still present. The velcro strap is too short to be of any use after adding a couple of devices, and the coated ties for cable management feel cheap.
However, these negatives aren't deal breakers for this excellent shelf. We can note that the powder coating appears to be even and doesn't leave the metal exposed in locations like on the previous model. We did find a single hole that was missing some paint, though.
We're quite happy with this shelf. The Twelve South Backpack with Studio Display support is perfect for getting a drive or hub up out of sight.