Play 'Tetris' and win one month Apple TV+ free trial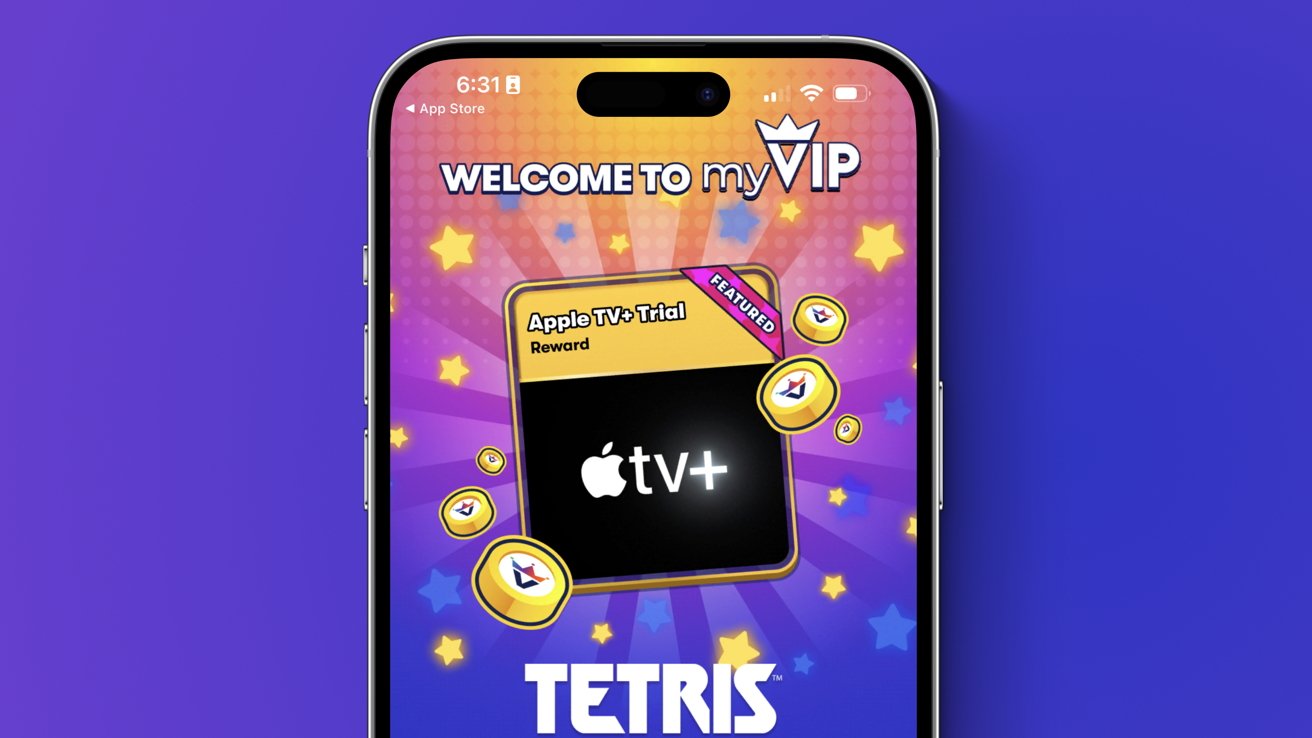 To celebrate the release of "Tetris," Apple and PlayStudios have partnered to provide players with an Apple TV+ free trial reward.
"Tetris" will premiere on Apple TV+ on March 31 and stars Taron Egerton. It tells the story of how Tetris became one of the most popular games in the world.
PlayStudios partners with entertainment and leisure brands for its playAwards platform. To celebrate the release of the Apple TV+ film "Tetris," players can redeem points earned by completing daily missions and challenges in Tetris. Trade 2,000 in-game points for a one-month free trial.
We tested this out and had to play five short rounds of Tetris to gain enough coins from a new account. It only takes a few moments, but not everyone will be able to take advantage of the promotion.
The one-month free trial is only available for new subscribers and must be redeemed by June 8, 2023. It cannot be used by those who subscribe to the Apple One subscription bundle.
The PlayStudios CEO Andrew Pascal spoke with For The Win about the Apple partnership, and the playAwards launch on Tetris.
"This is an exciting evolution for Tetris and a groundbreaking advancement for casual mobile gaming as a whole," Pascal said. "Our players earn loyalty points for doing something they love and can use those points for a range of enjoyable travel and leisure activities."
"At the same time, our rewards partners are introduced to passionate consumers," he continued. "Everyone wins."
Tetris is a free download from the App Store on iPhones and iPads running iOS 11 or iPadOS 11 and later. The "Tetris" movie arrives on Apple TV+ on Friday, March 31 for subscribers.