Apple commits to 100% recycled cobalt in batteries by 2025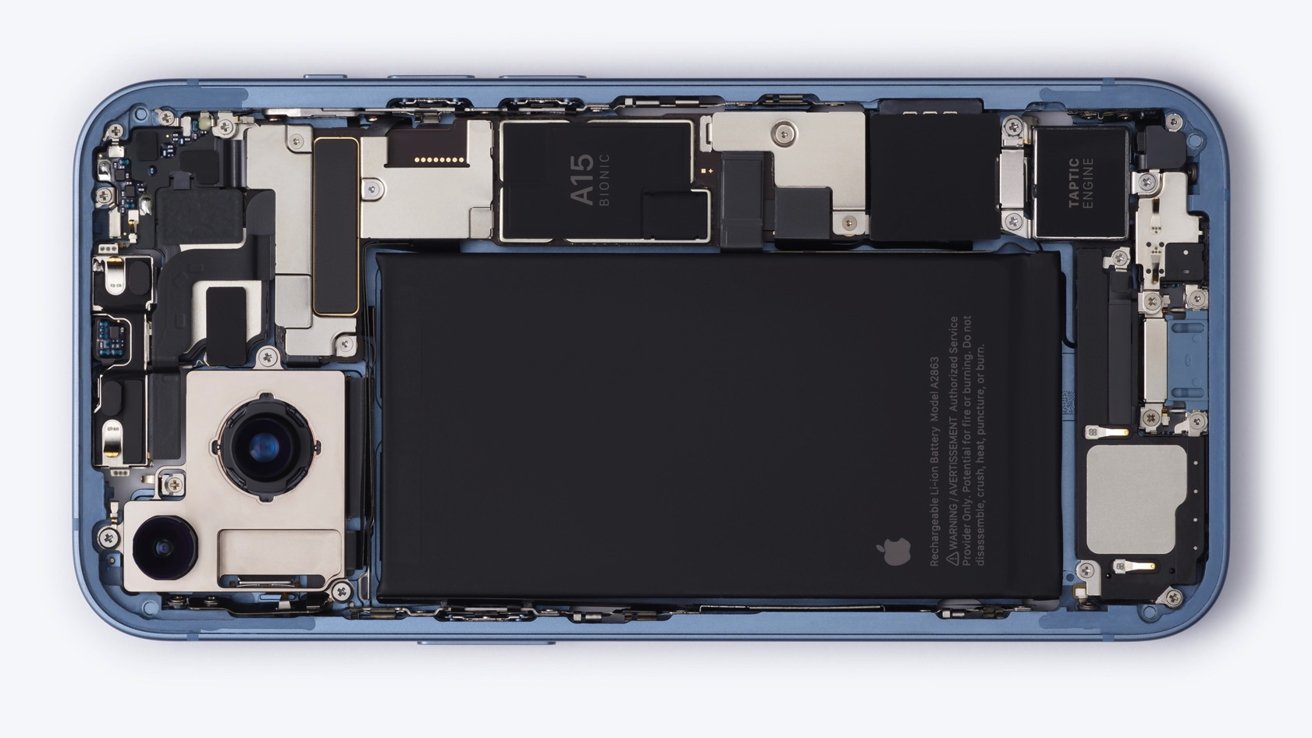 By 2025, Apple says all batteries it designs will use entirely recycled cobalt, plus all magnets in its devices will use only recycled rare earth elements — and all circuit boards will have 100% recycled tin soldering and gold plating.
Apple's new commitment to accelerating its use of recycled materials follows its announcement that it is doubling its investment in the carbon-removal Restore Fund. This new announcement also ties in to the firm's overall aim of being entirely carbon neutral by 2030.
"Our ambition to one day use 100 percent recycled and renewable materials in our products works hand in hand with Apple 2030: our goal to achieve carbon neutral products by 2030," said Lisa Jackson, Apple's vice president of Environment, Policy, and Social Initiatives in a statement. "We're working toward both goals with urgency and advancing innovation across our entire industry in the process."
"Every day, Apple is innovating to make technology that enriches people's lives, while protecting the planet we all share," said Tim Cook, Apple's CEO. "From the recycled materials in our products, to the clean energy that powers our operations, our environmental work is integral to everything we make and to who we are."
"So we'll keep pressing forward in the belief that great technology should be great for our users, and for the environment," he continued.
Batteries, magnets, and printed circuit boards
Apple says that in 2021, 13% of all cobalt found in Apple products came from recycling. In 2022, that rose to 25%.
Similarly, Apple's use of 100% certified recycled rare earth elements rose from 45% in 2021, to 73% in 2022. Apple says it first introduced recycled rare earths in the iPhone 11's Taptic engine, and now uses it across all devices, most notably in the magnets they include.
"As magnets are by far Apple's largest use of rare earths," says the company, "the new 2025 target means nearly all rare earths in Apple products will soon be 100% recycled."
Apple's commitment to making all its own designed printed circuit boards use 100% certified recycled gold plating also builds on its previous efforts. For the iPhone 13, Apple says it pioneered "an exclusively recycled supply chain for gold in the plating of the main logic board."
Since then, the same supply chain has been used for producing the wire of all cameras in the iPhone 14 lineup, plus the printed circuit boards in devices from the AirPods Pro to the Apple Watch.
In 2022, 38% of tin used on flexible printed circuit boards came from recycled sources. Apple says it is expanding this to all flexible and to all rigid boards that it designs.
The company is also stepping up its previous commitment to eliminate plastics from its packaging, which it began with the iPhone 13 in 2021.