Tim Cook opens first Apple Store in India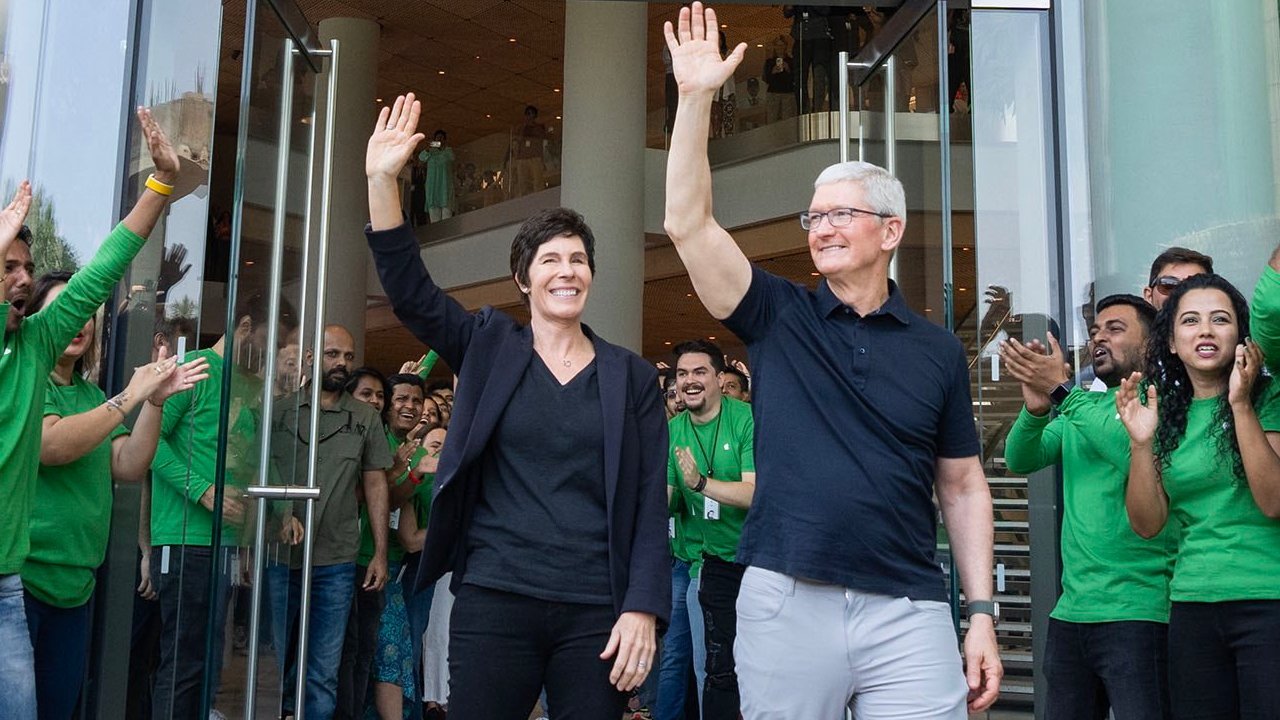 Apple's Tim Cook and Deirdre O'Brien attended the opening of Apple BKC in Mumbai on Tuesday, with a reported 300 people queuing to enter, and to get Apple devices autographed.
Apple BKC is a strikingly designed new store in the Bandra Kurla Complex in Mumbai, and more than two decades after Apple opened its original stores, it is the first in India. A second, Apple Saket, will open on Thursday in New Delhi.
"The energy, creativity, and passion in Mumbai is incredible!" tweeted Tim Cook at the opening. "We are so excited to open Apple BKC — our first store in India."
According to Reuters, both CEO Cook and head of retail Deirdre O'Brien were at the opening. The 300 people waiting to see them included some who had travelled across India especially for the event, and others who had queued overnight.
"The vibe here is just different," Aan Shah, who travelled from the western industrial city of Ahmedabad for the launch, told Reuters. "It's not like buying from some normal store. There's just no comparison. It's so exciting."
Some people brought their own Apple devices, including one who carried a Macintosh SE. Purav Mehta said he came to buy an Apple Watch Ultra, but also wanted to get Tim Cook's autograph on his boxed iPod touch, which he bought on eBay especially.
"The fanboy inside me would not listen," said Mehta.
The official opening of the store was preceded on Monday by a preview held for local bloggers, while Cook also met with Indian celebrities including actor Madhuri Dixit Nene.
Tim Cook is also expected to meet with India's Prime Minister Narendra Modi on Wednesday, ahead of the New Delhi store's opening on Thursday.