Stage Manager in iPadOS 17 may support webcams in external monitors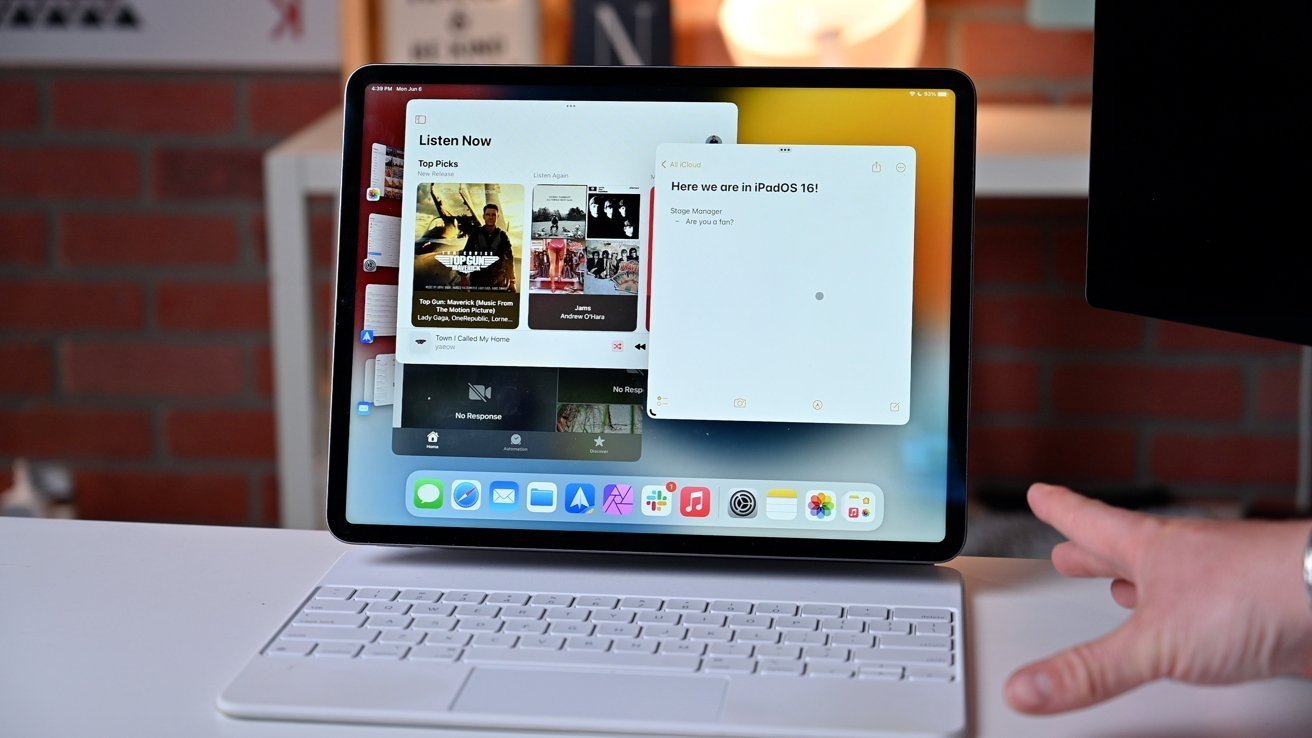 The Stage Manager feature of iPadOS 17 will enable support for webcams on external monitors, a leaker claims, with support for multiple video and audio sources also allegedly planned for the update.
Stage Manager in iPadOS 16 offered power users many advantages over elements such as Split View for multitasking. In iPadOS 17, it is thought that Stage Manager will become even more useful for those who use external monitors attached to their iPad Pro.
In a Sunday tweet by leaker "@Analyst941," the iPadOS 17 Stage Manager will offer users the ability to use webcams built into external monitors for the first time. The feature will also have a setting that will keep the external display turned on and usable if the iPad display sleeps.
Continuing the quality-of-life improvements, the feature will gain audio output source settings, so users can select where they hear music and other sounds from, such as iPad speakers or those of the external monitor. It will also be possible to stream footage and sounds from multiple audio and video sources at once with Stage Manager enabled.
Power users will also benefit from a resizable dock option specifically for the external display.
While the rumor seems fairly plausible overall, there's no guarantee that the information from @Analyst941 is correct until Apple actually reveals iPadOS 17 at WWDC.
The accuracy of the leaker is also questionable, as on April 27, the leaker offered the dubious rumor that a special version of iPadOS is being developed for a larger iPad model.
However, given that Apple's introduction of a 12.9-inch iPad Pro following years of a well-established 9.7-inch iPad display had the company simply add a new supported resolution to the operating system, it seems more likely that it would do the same move again.