Google rolls out support for passkeys across its services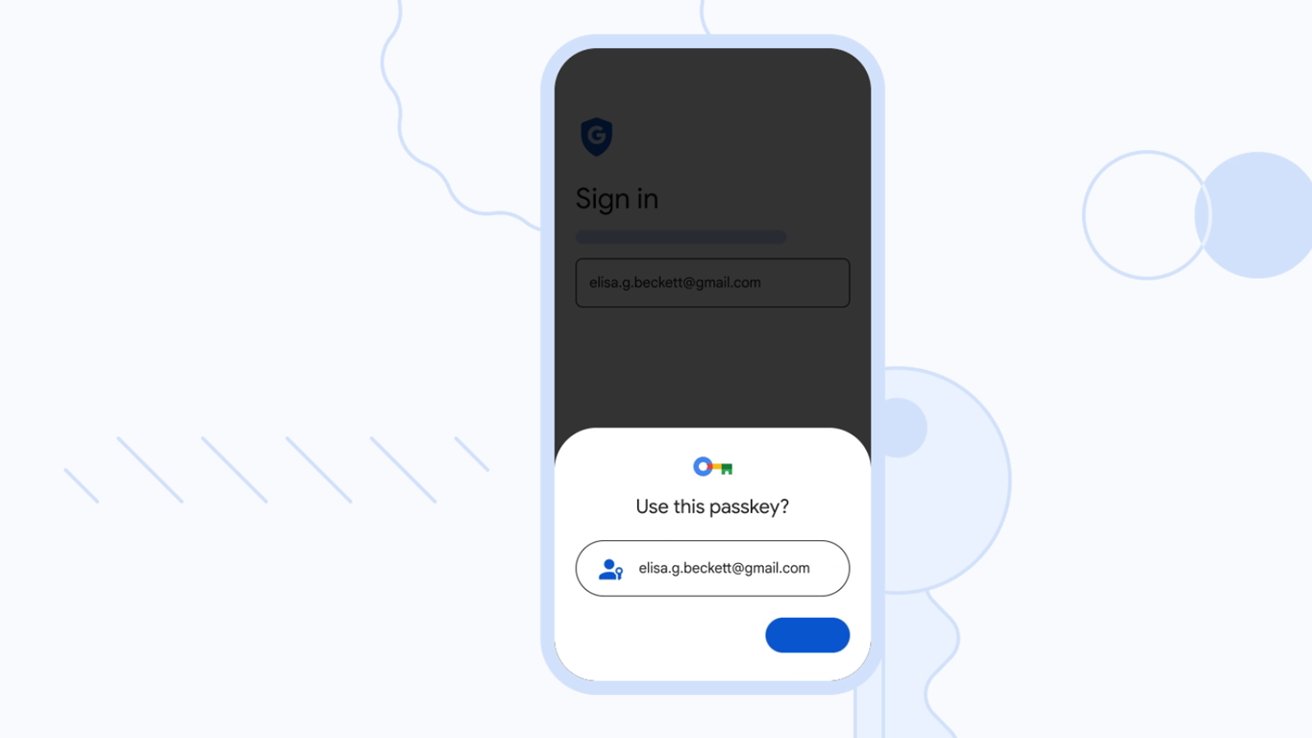 Ahead of World Password Day, Google now allows users to use passkeys to sign into their Google Accounts on all major platforms.
On Wednesday, Google announced that it began offering passkeys as an effort to move toward a "passwordless future."
Google users can choose to use passkeys to log into their Google Accounts. Passkey logins are currently op-in and will be offered alongside passwords and 2-step verification. Google Workspace accounts are expected to gain passkey support soon.
The move is part of a push to eliminate the need for passwords. Apple, alongside Google and Microsoft, have all announced plans for passkey support.
Passkeys are cryptographic keys associated with a device to confirm an identity. The Passkey consists of a public and private pair, with the former registered with the service — such as a website or app — and the private one stored securely on your device.
By exchanging keys, the device and the service or app can confirm the device and its current user match records and proves their identity.
The user's device must confirm the user's identity before the exchange occurs. This is handled by biometrics, which could be Face ID or Touch ID on an iPhone.
Service-side support for passkey logins is currently limited, but as with any new web standard, support is expected to increase greatly in the near future.