iPhone beats Android flagship phones when it comes to DIY repairs at home, study claims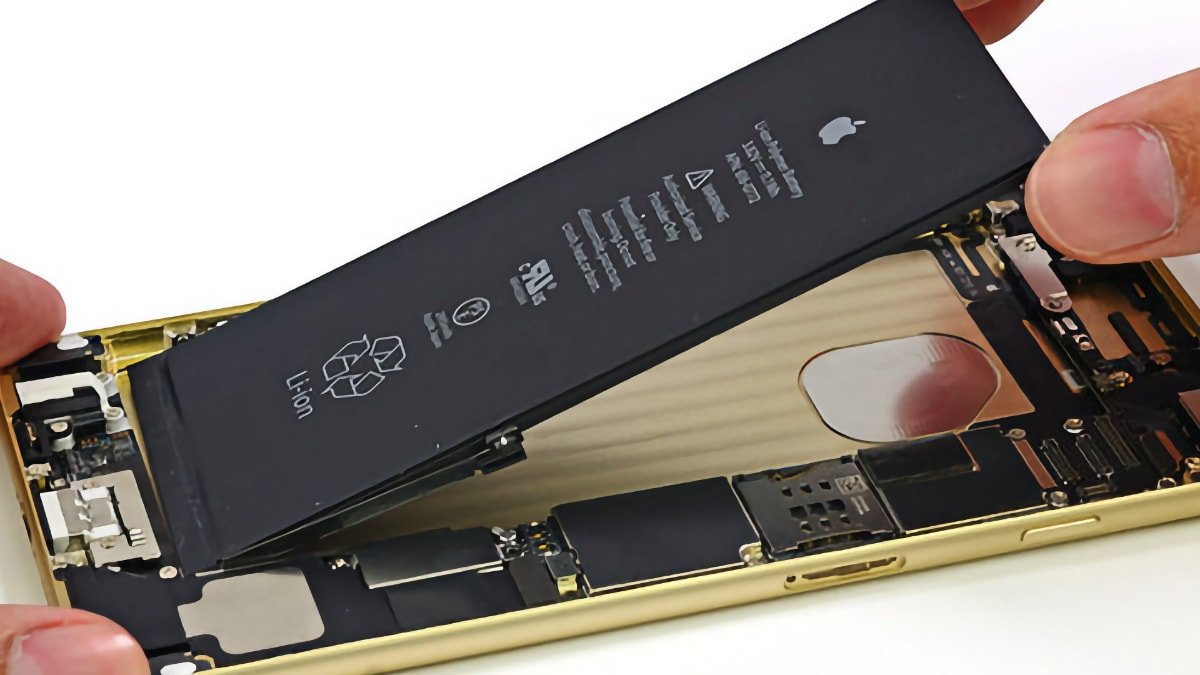 While no smartphone repair is so simple a child could do it, the iPhone 13 is among the most straightforward models to repair at home, a report claims, handily beating Android flagships from Google and Samsung.
To estimate the DIY repairability of smartphones, ElectronicsHub analyzed hundreds of repair guides for 228 smartphone models from iFixit, a company that provides guides and tools for people to repair their devices. Fixing devices at home is a popular alternative to corporate repair programs that are typically expensive.
ElectronicsHub found that Google's Pixel 7 is one of the most difficult phones to repair and takes the longest, with an average repair taking 60.3 minutes. Meanwhile, the Motorola Moto G7 is the easiest to fix, with the shortest average time of 25 minutes.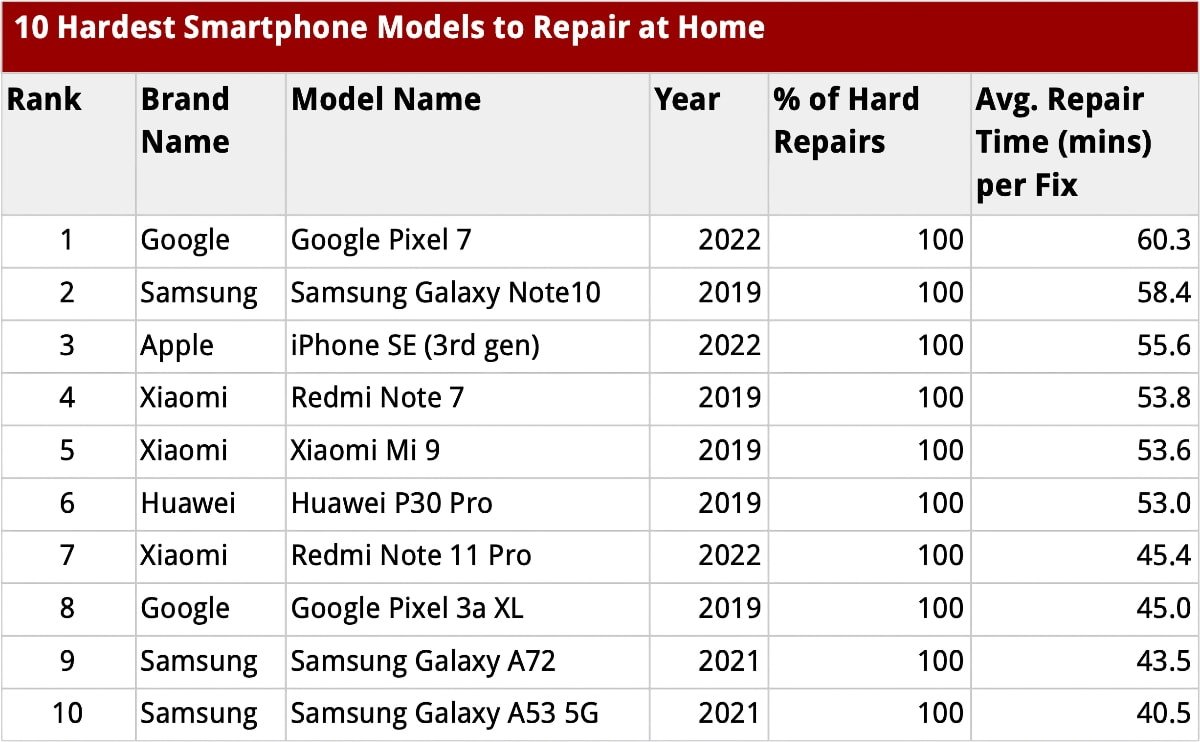 But Apple takes the crown because it outnumbers other brands for the easiest phones for consumers to repair on their own. An iPhone model had four placements in the chart of the top 10 easiest handsets for DIY repair.
In fourth place, the iPhone 11 Pro Max had an average repair time of 63.2 minutes, and the iPhone 13 in fifth place was at 67.8 minutes. The iPhone 14, in eighth place, had a repair time of 47.7 minutes, and the iPhone 12 rounded out the list in tenth at 72.2 minutes.
Despite Apple's contentious history with the Right to Repair movement, it may be unexpected to learn that the company outperforms all other brands on the list of smartphones that are the simplest to repair. The iPhone 11 Pro Max, iPhone 13, iPhone 14, and iPhone 12 are all featured on the list due to their fast repair times and user-friendly repair guides, with the oldest iPhone in the group ranking the highest.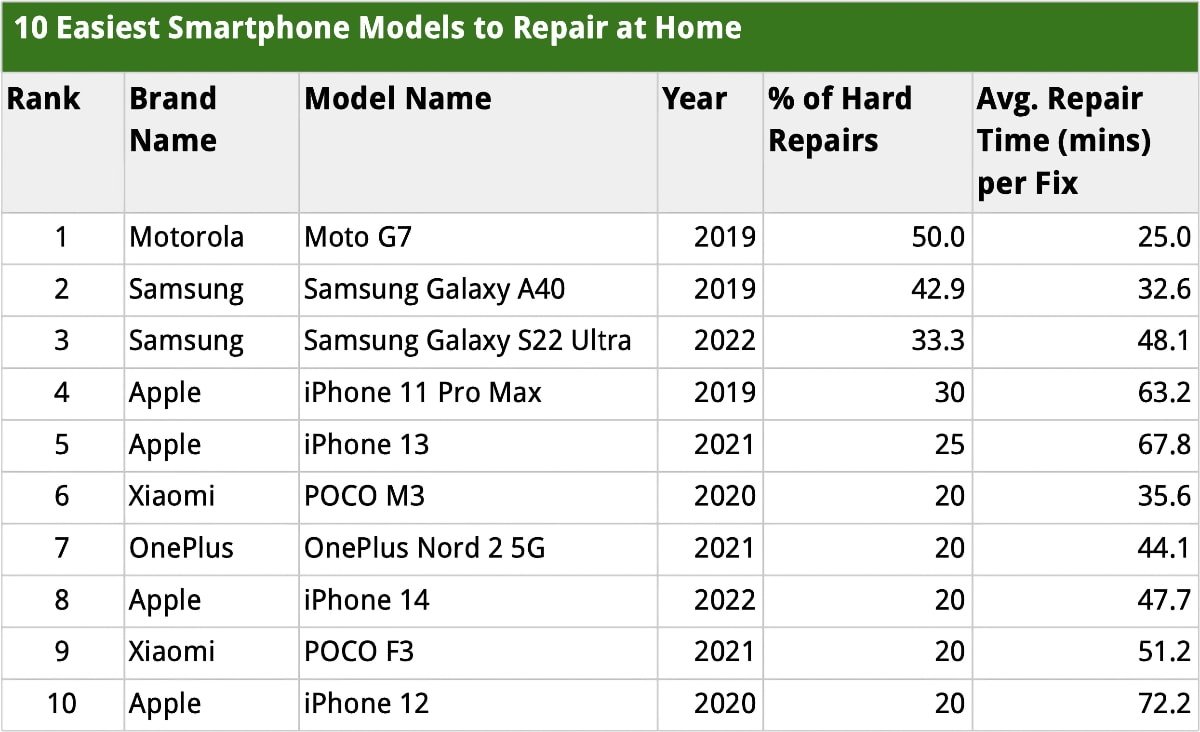 In 2022, Apple made self-repair of their iPhones easier by allowing customers to obtain specific model parts, tools, and manuals directly from the company.