Idris Elba's 'Hijack' airplane thriller premieres June 28 on Apple TV+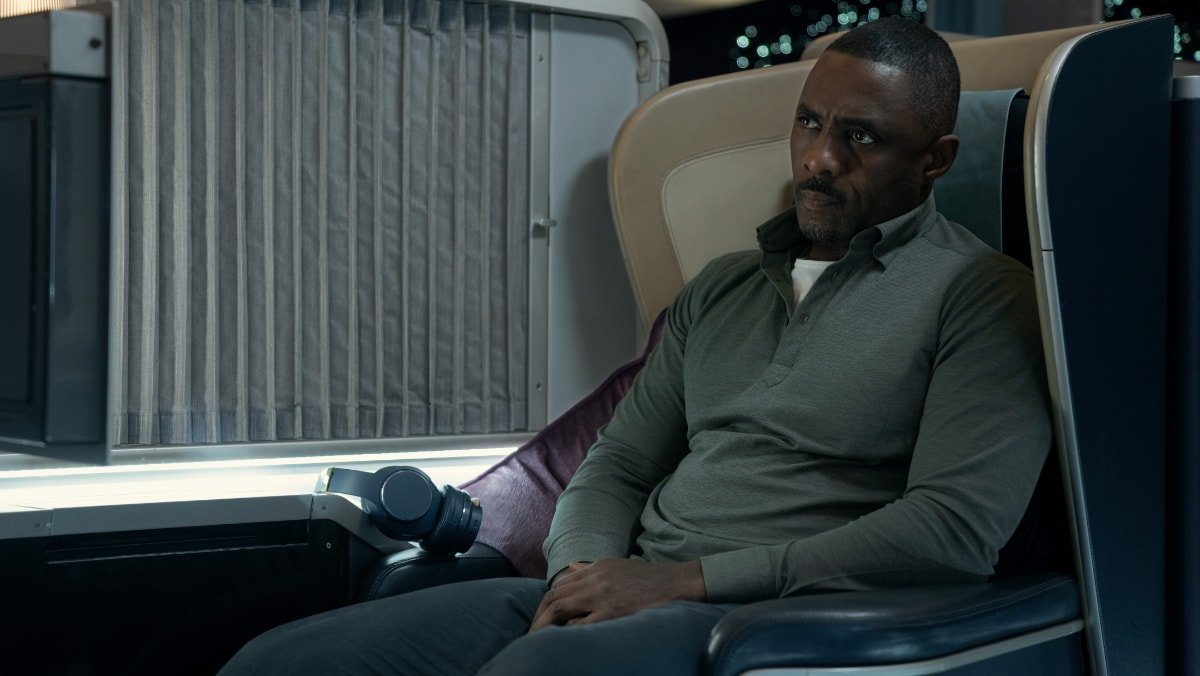 Apple has shared a first look at "Hijack," a seven-part thriller told in real time about a hijacked airplane coming to Apple TV+ that stars Idris Elba.
It will make its worldwide premiere with the first two episodes on Wednesday, June 28. SAG Award winner and Emmy Award nominee Idris Elba ("Luther") stars in the series with Emmy Award and NAACP Image Award winner Archie Panjabi ("The Good Wife").
It's the first series to debut from Elba's first-look deal with Apple TV+ and his Green Door Pictures company.
"Hijack" is a thrilling story told in real-time that depicts the journey of a hijacked plane on a seven-hour flight to London while authorities on the ground struggle to find solutions. Elba plays the character of Sam Nelson, a skilled negotiator in the business world who must utilize all his expertise to rescue the passengers' lives.
However, his risky strategy may have serious consequences. Panjabi plays the role of Zahra Gahfoor, a counterterrorism officer involved in the investigation from the ground after the hijacking.
The series also stars Christine Adams, Max Beesley, Eve Myles, Neil Maskell, Jasper Britton, Harry Michell, Aimee Kelly, Mohamed Elsandel, and Ben Miles.
60Forty Films is producing "Hijack," which is the production company set up by Emmy Award-winning executive producers Jamie Laurenson and Hakan Kousetta ("Slow Horses," "The Essex Serpent") under its exclusive content deal with Apple TV+. Idiotlamp Productions is another production company involved in the series.