How to set up recurring Apple Cash payments in iOS 17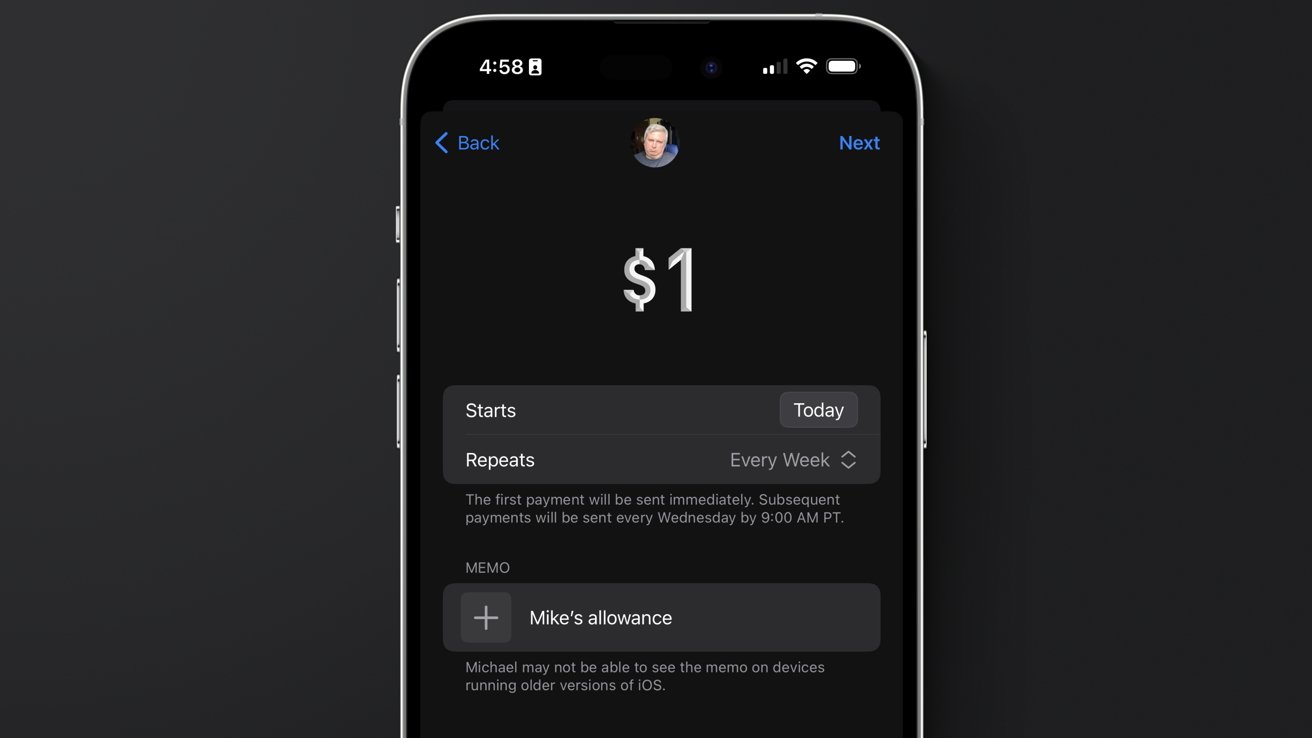 Apple Cash users are getting a new feature with iOS 17 that lets them set up recurring payments for shared expenses. Here's how to enable it.
Apple previewed iOS 17 and other new software and hardware at WWDC on June 5. One of the changes coming to the Apple Wallet app is recurring payments with Apple Cash.
Apple Cash is a digital payment service provided by Apple that allows users to send, receive, and manage money directly from their devices. It's integrated into the Apple Wallet app and enables users to send money to friends and family, purchase at participating retailers, and even transfer funds to their bank accounts.
With Apple Cash, users can also use their devices to make contactless payments in stores, online, and within apps that support Apple Pay.
Apple revealed that iOS 17 will incorporate a feature allowing users to establish recurring Apple Cash payments at weekly, biweekly, or monthly intervals. The feature will be beneficial for things like kids' allowances or frequently shared expenses.
Setting up recurring payments
To start, open the Apple Wallet app on an iPhone and tap on the Apple Cash card.
In the three-dot menu in the top right of the display, choose Recurring Payments and tap New Recurring Payment on the next screen.
Type a person in your contacts as the recipient, and enter the payment amount.
Next, choose the starting date of the payment and how often it will repeat: Every Week, Every Other Week, or Every Month. Adding a memo to make notes about the payment is also possible.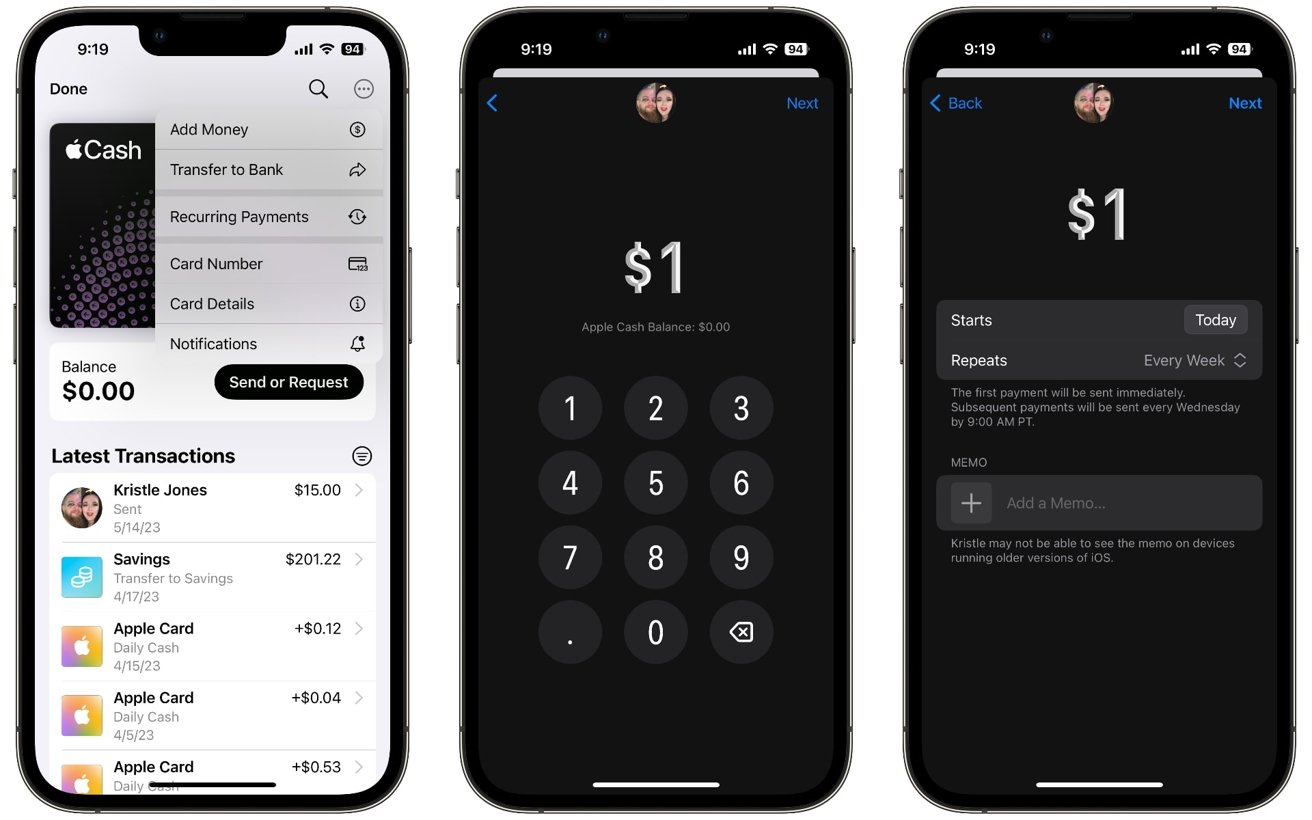 Apple has also said that users will have the choice to replenish their Apple Cash balance when it runs low automatically.