Meta's Instagram soft-launches Threads to take on Twitter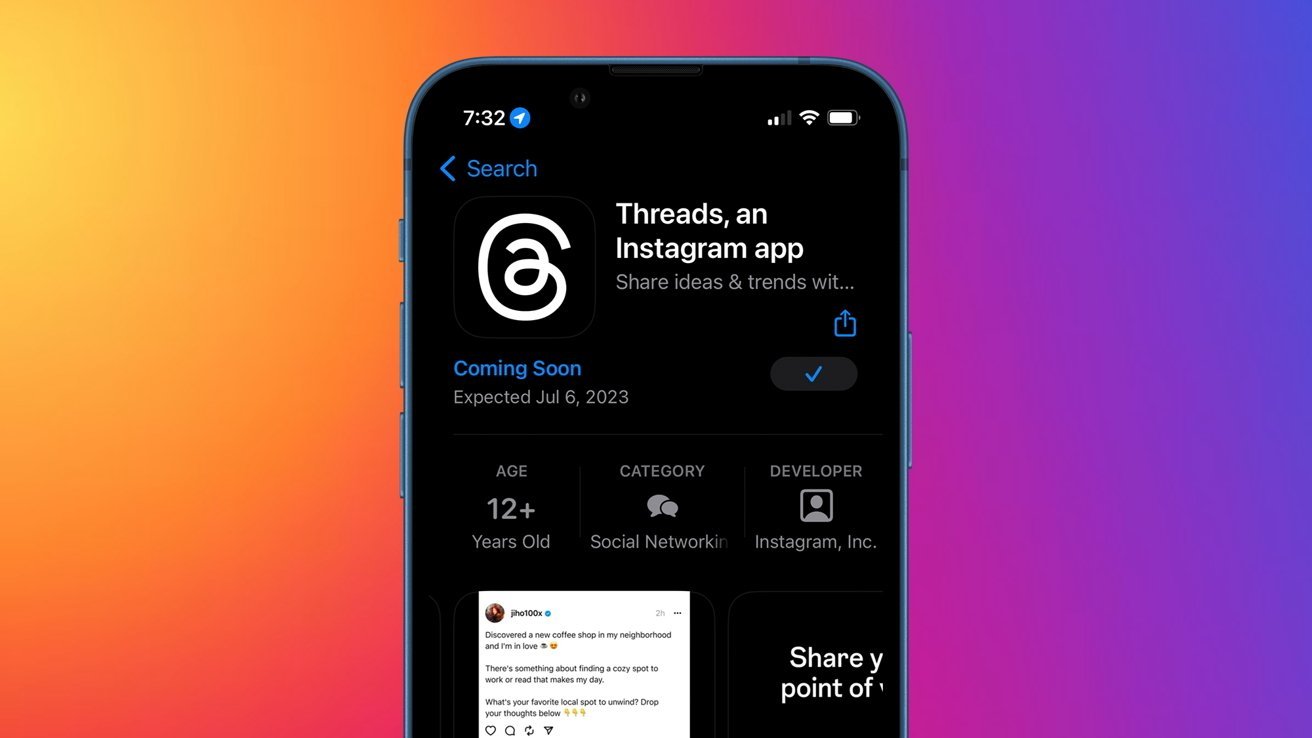 Originally set to launch on July 6, Meta-owned Instagram has gone ahead and activated its Twitter competitor, Threads, ahead of schedule.
Twitter has seen a lot of changes over the last several months, which has led many people to look for alternatives. While there are options, it's the Meta-owned Instagram that's drawing quite a bit of attention.
And now the wait is over, as Instagram has officially launched the Twitter competitor into the wild. With Threads, Instagram is offering up a text-based social networking app, which will eventually work very similarly to how Twitter functions now.
With Threads, users will be able to follow other individuals on the platform, including celebrities, as well as businesses that join the network. And while the new network is primarily text-based, it will allow for uploading images to threads as well.
Threads looks a lot like Twitter, with usernames and profile pictures connected to posts filled with text. Users will be able to control how their content is seen, whether it's by people that follow that user, everyone on the platform, or those specifically mentioned in the thread/message.
The new social network is built upon ActivityPub, which is a decentralized social media network. That means accounts created on Instagram's Threads should also be available on other networks built on ActivityPub, like Mastodon.