Apple News renews 'After the Whistle' podcast for a second season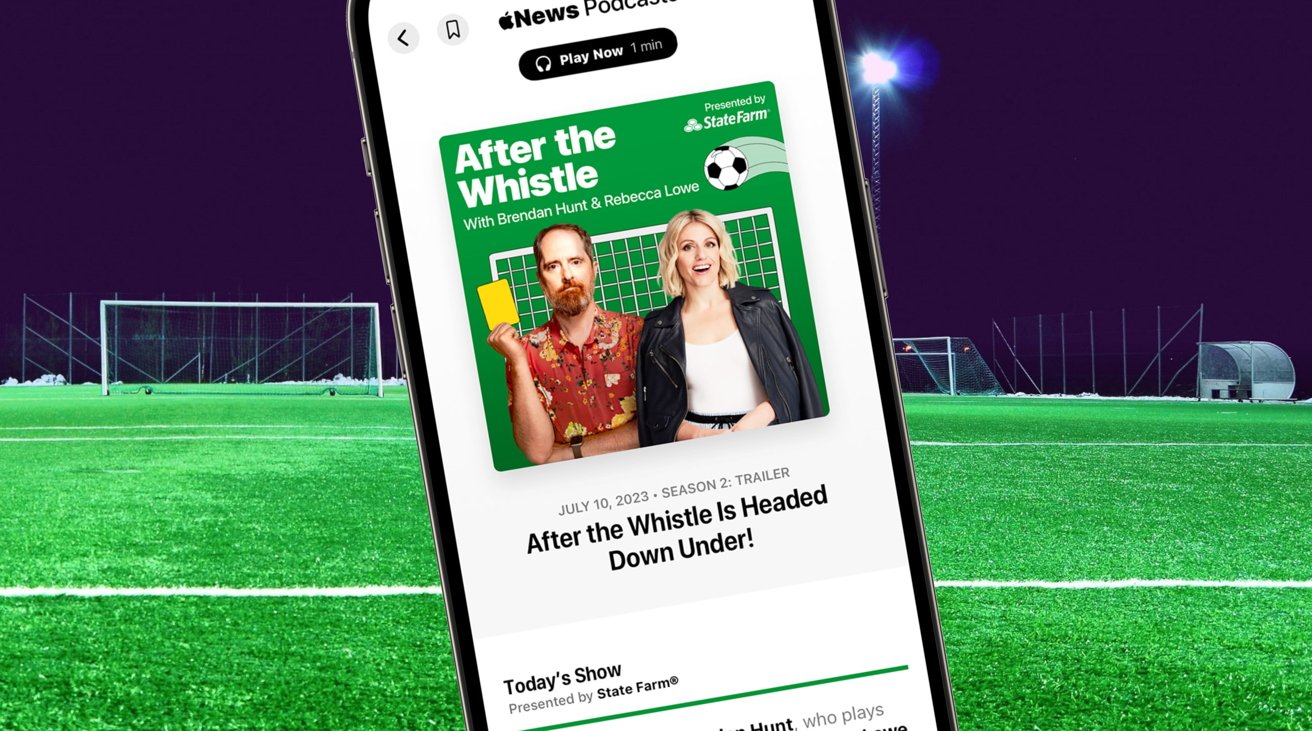 Apple News has returned its soccer podcast "After the Whistle" to the pitch, with a second season set to cover the 2023 Women's World Cup tournament.
Originally launched in November 2022, the "After the Whistle" podcast provided soccer fans with coverage of the World Cup. On Monday, Apple revealed there will be a second season of the show that will cover the Women's World Cup.
Presented by State Farm, "After the Whistle" is hosted by Brendan Hunt and Rebecca Lowe. Hunt is a co-creator of the Apple TV+ show Ted Lasso who also played "Coach Beard," while Lowe is a long-time host of NBC Sports Premier League coverage.
The podcast will recap the most exciting moments of the tournament, including on and off-pitch events, with a slate of special guests also expected to make an appearance.
"We're so proud that After the Whistle will be back for another season to bring listeners all the action from the World Cup this summer," saidApple SVP of Services Eddy Cue. "Brendan and Rebecca's passion and excitement for the game is unmatched, and we can't wait for fans around the world to tune in."
The first episode of the second season will be available from July 19 via Apple News and Apple Podcasts, and will be free for users in 101 countries and regions. New episodes will be made available multiple times per week, within hours of major games.