Apple tiptoes onto Threads — but hasn't fully embraced it yet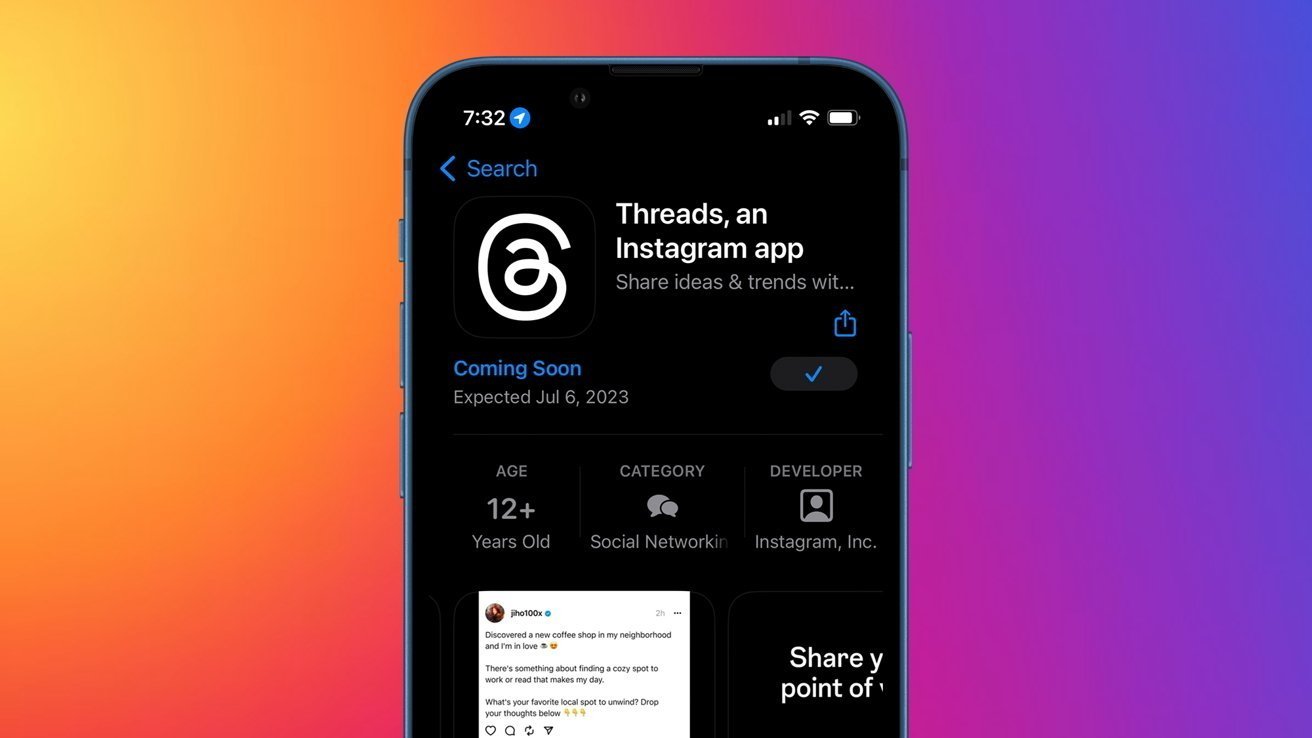 Apple has started to establish its presence on Instagram's Threads, but while smaller satellite accounts have appeared on the social network, the primary Apple account has yet to be activated.
Since its launch on Tuesday, Threads has been a massive success for Instagram and Meta, with over 100 million accounts generated in just four over four days. Among those accounts are a number controlled by Apple, which has taken its first steps on the service.
So far, Threads accounts have been created for Apple News, Apple Books, Apple Music, Shazam, and Beats by Dre, echoing the same official accounts from Instagram. Given that accounts on Threads are linked to Instagram, this isn't a massive stretch for Apple to take.
While there are official Apple accounts on Threads, it hasn't been the same wild embrace of the service by Apple as other major brands. For example, the main Apple account is currently unavailable, despite the relatively active Instagram equivalent.
Also, though there is a very active Apple TV account on Instagram, the Threads equivalent has yet to be activated.
Beats by Dre is the only satellite account to have actually posted to Threads, initially promoting Beats Fit Pro designed by Hiroshi Fujiwara and replying to a small number of users.
All other active Apple Thread accounts have yet to actually make posts.
The activation of Threads for many of Apple's properties indicates an intention to expand its social media presence to Meta's new platform, and to reach customers where they congregate online. Whether they stick around after the initial rush for Threads fades is another matter.