X gets big exception from Apple with one-letter App Store listing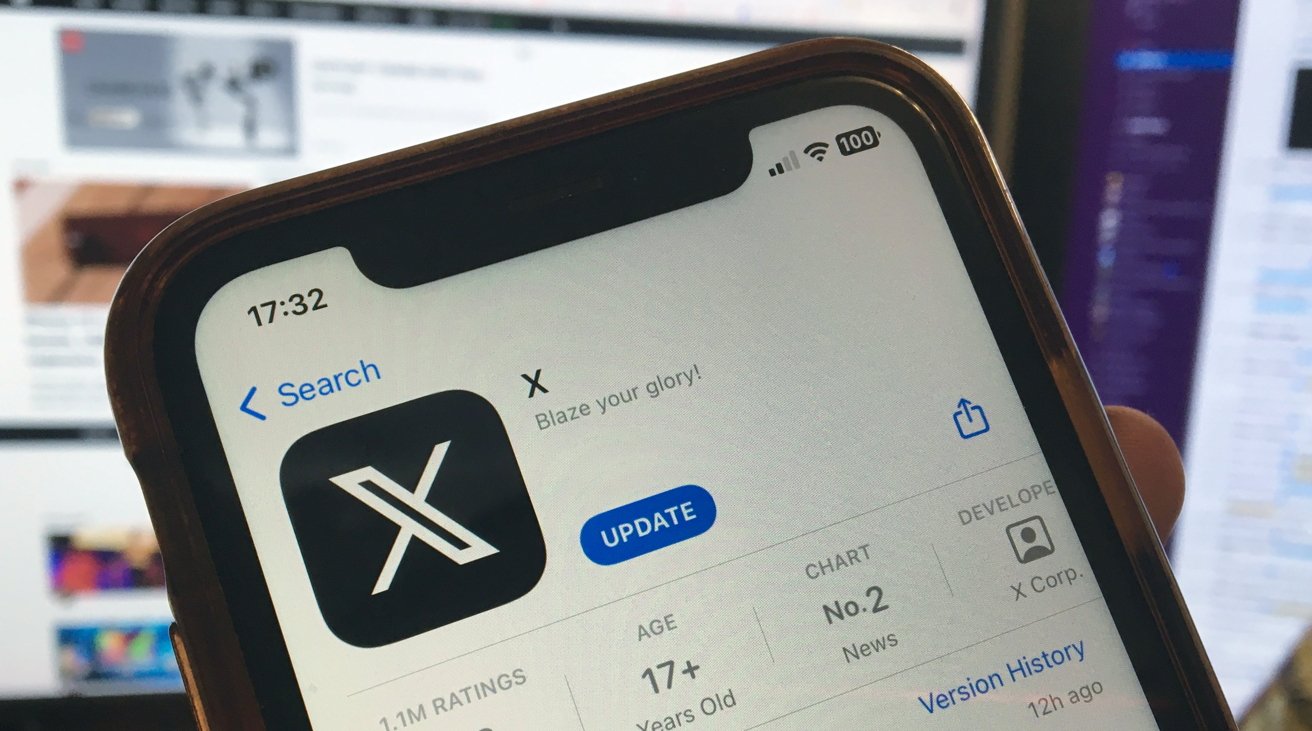 Elon Musk's rebrand of Twitter into X has fully made it to the App Store, with Apple making an exception to a long-standing policy preventing the existence of single-character app names.
The extensive rebranding effort turning the blue bird logo and the Twitter name into a stylized X has impacted many areas of the company, including a contentious sign change to its main offices. However, over the weekend, Apple seemed to enable X to bypass the App Store's naming policy, allowing for the rebrand to impact its digital storefront.
The rebranding of the Twitter app to X is more than just renaming the app in iOS and iPadOS, as well as a logo and UI changes. For a complete rebrand, the app's presence in the App Store also had to undergo changes.
However, while most of the changes are straightforward for developers to make, like the icon, screenshots, and the main body of the App Store listing. The problem for a while was the name of the app.
Under Apple's App Store policies, there are limits to how long a name can be. Developers changing the app name need to enter text that is at least two characters in length to be accepted, but no more than 30 characters.
Developers attempting to use a single-character name in App Store Connect are explicitly told that an app name "must be 2 characters or more." It's not clear why special permission was granted this time.
On iOS, the situation is distinct as Apple does not permit any app to have a single character as their app name.

If they manage to obtain approval, it would mark the first instance since the inception of the iOS App Store that such a permission has been granted. https://t.co/EtzAj76fwx pic.twitter.com/Dzx0HAsz9b

— Nick (@nickjsheriff) July 28, 2023
While there are workarounds such as "X - Tagline" that are permissible under Apple's rules, X instead decided to leave it as "Twitter" in the App Store until it was changed.
On Monday, Apple seemingly stepped in to help Musk's X Corp get their desired name, with it now appearing in the App Store under the "X" title. It has the new subtitle "Blaze your glory!" in reference probably to the fight it is having with San Francisco and it's strobing logo on the roof of the building.
Apple hasn't acknowledged any changes to rules since allowing X to exist under its one-character name, but it is a clear exception to an already established rule that developers have hit before.
Given the animosity between Musk and Apple over content rules, with a change of heart following a guided tour of Apple Park, it could be another step by Apple to keep its relationship with Musk favorable.
Whether other app producers can get away with the same trick in the future is another matter.