Apple edges out Wall Street, with weak iPhone sales saved by Services surge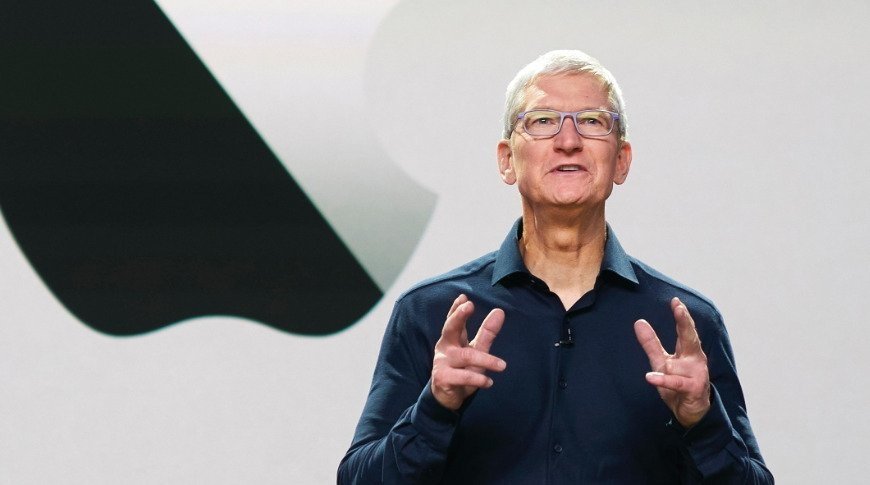 Apple has reported its results for the third quarter of 2023 with Services making up for weak iPhone sales, both driving a total revenue of $81.8 billion.
Traditionally the quietest quarter in Apple's fiscal year, the results of the third quarter of 2023 were announced by Apple on Thursday, ahead of its usual conference call with analysts. The Q3 2023 revenue of $81.80 billion is down 1% year-on-year compared to the $82.9 billion reported one year ago.
As part of the results announcement, Apple reported there was an earnings per share of $1.26.
Analyst expectations put Apple at around $81.3 billion in revenue, with an earnings per share for the quarter of $1.19.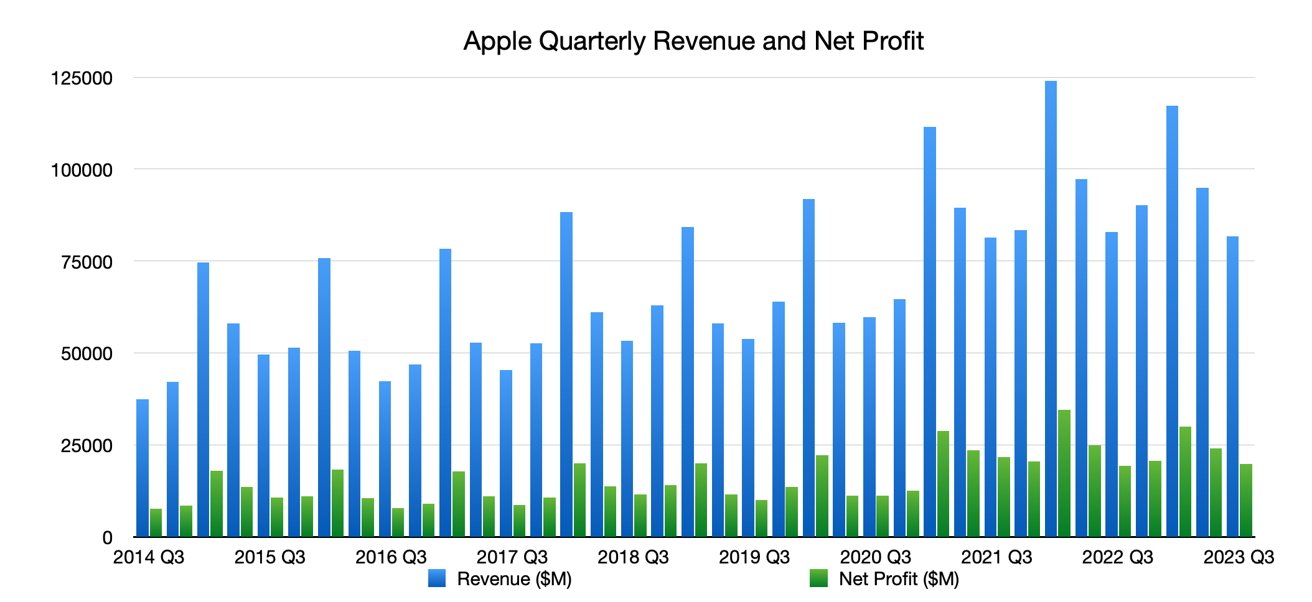 The release list for the quarter was slim, consisting of the introduction of the M2 Max and M2 Ultra versions of the Mac Studio, the long-awaited Mac Pro with Apple Silicon, and the popular 15-inch MacBook Air. During WWDC, the Apple Vision Pro was introduced as a mixed-reality platform, but one that won't make a monetary impact to Apple's revenue until early 2024.
"We are happy to report that we had an all-time revenue record in Services during the June quarter, driven by over 1 billion paid subscriptions, and we saw continued strength in emerging markets thanks to robust sales of iPhone," said CEO Tim Cook. "From education to the environment, we are continuing to advance our values, while championing innovation that enriches the lives of our customers and leaves the world better than we found it."
CFO Luca Maestri said the June quarter's YoY business performance improved from the March quarter, with the install base of active devices now at an all-time high in every geographic segment. "During the quarter, we generated very strong operating cash flow of $26 billion, returned over $24 billion to our shareholders, and continued to invest in our long-term growth plans."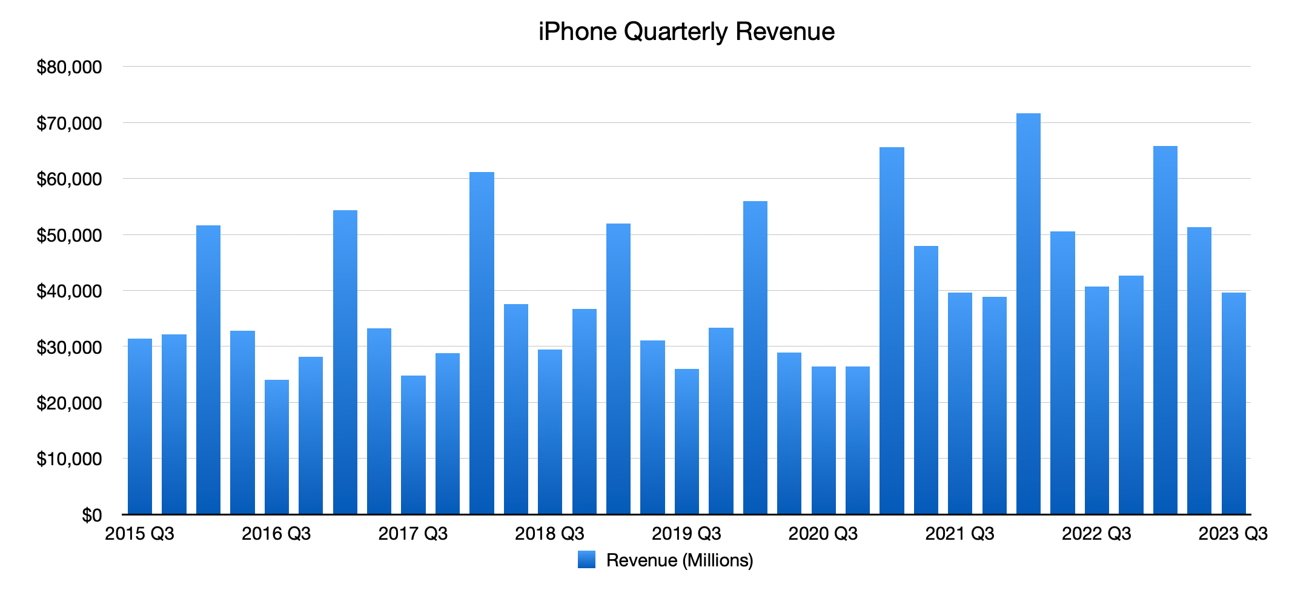 Revenue stemming from iPhone reached $39.67 billion, down 2% from $40.6 billion reported one year ago. iPad revenue is down 20% to $5.79 billion from $7.22 billion in Q3 2022.
Mac revenue is down 7% to $6.84 billion from the year-ago $7.38 billion. Wearables, Home, and Accessories saw an increase/decrease to $8.28 billion, up 2% from $8.08 in the same period last year.
Services continues to be a growth driver for Apple, hauling in $21.21 in revenue for the June quarter. This is up 8% from the $19.6 billion reported last year.
Shareholders are to receive a cash dividend of $0.24 per share.
As usual for Apple since the start of the pandemic, the company has declined to provide formal guidance for the September quarter.