'Ted Lasso' VFX compositing supervisor talks crowd effects at event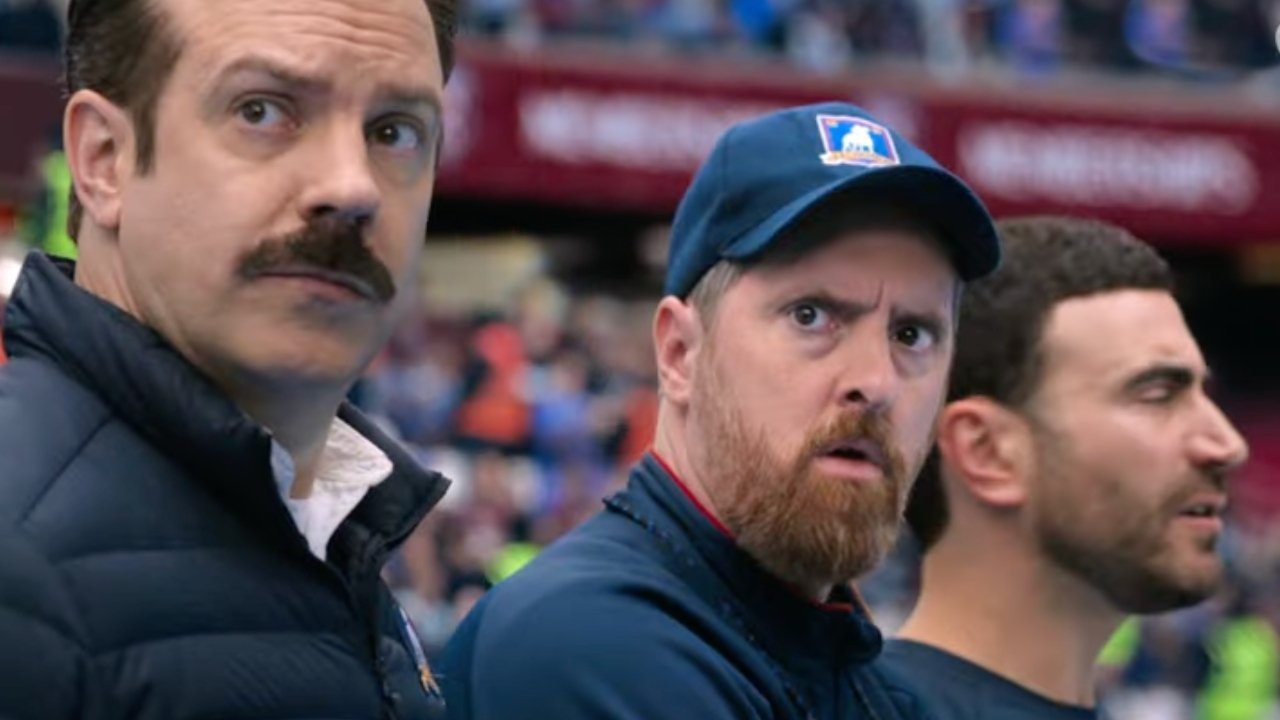 Stadium crowds were a common VFX problem to solve, Emmy-nominated compositing supervisor for Ted Lasso' Bill Parker explained, with reactionary crowds requiring frequent changes in techniques.
On Sunday, Apple TV+ and Deadline held the inaugural Visual Effects + Screen event, revealing some of the work that goes into digital special effects for some of Apple TV+'s shows.
Speaking about "Ted Lasso," VFX compositing supervisor Bill Parker explained that a big thing for the show was to fill out the soccer stadium with supporters, reports Deadline. However, while creating crowds is common throughout VFX projects, Parker says the "volume and quantity of shots that needed to be done" made "Ted Lasso" different.
"There's two different things you're gonna see when you watch through any of the episodes we do," Parker explained. "There's either no stadium at all, it's all empty, or they do sometimes shoot the dugout shots at the real stadium and we're just adding people to the seats."
The team had to come up with a "very robust way of being able to change techniques depending on the shot we were taking," in part due to there being over a thousand shots used in the third season. Using multiple "crowd techniques" such as creating tile plates and sprites, and even making a computer-generated crowd, the stadium was reliably filled with digital extras.
Parker also observed that soccer crowds can be quite reactionary compared to others. "Everyone's very into it, so that also becomes a huge part of the job," he explains, and that he was "really dialing in on those emotions" to match the on-pitch action.
Parker's work on "Ted Lasso" has resulted in an Emmy nomination, with the "Mom City" episode netting him a place in the Outstanding Special Visual Effects in a Single Episode category.
Also in attendance was Eric Durst, who worked on "Five Days at Memorial," Chris MacLean for "Foundation" and Daniel Rauchwerger for "Silo."