Apple TV+ plans to milk all it can out of Lionel Messi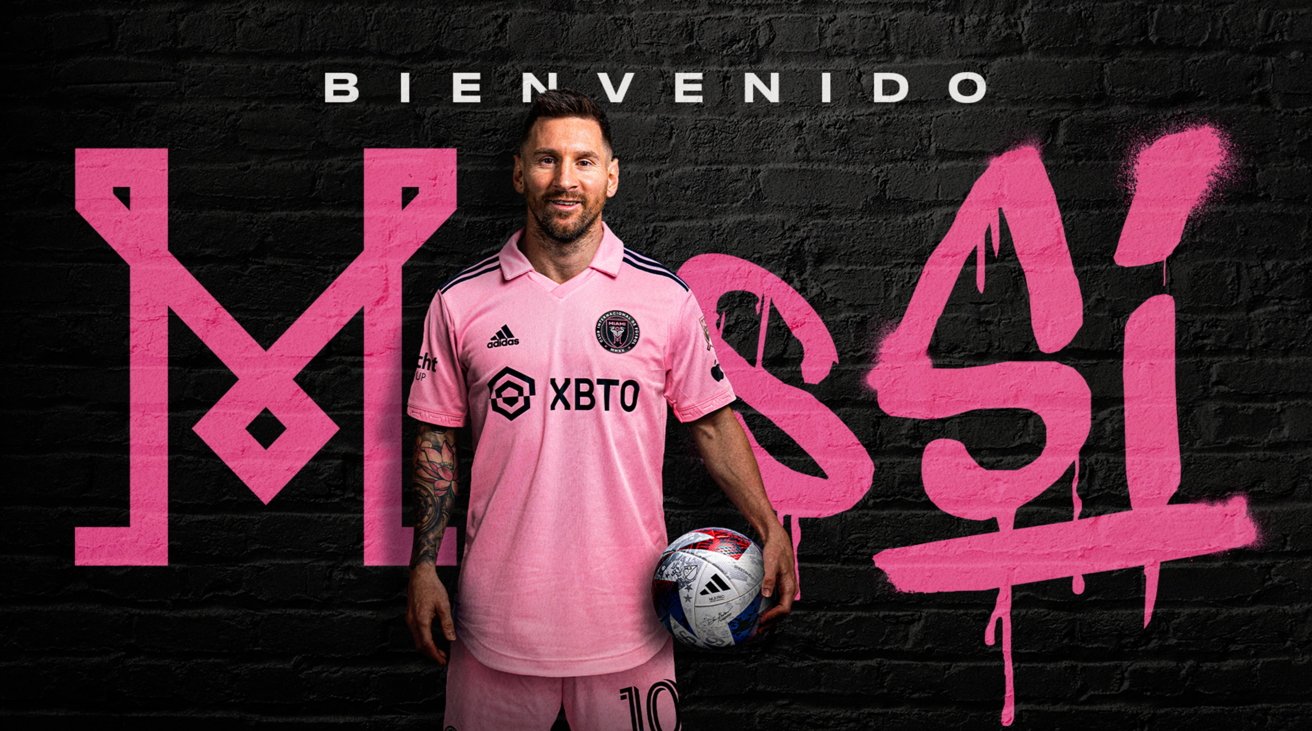 Footballer Lionel Messi's move to MLS and Inter Miami CF got quite some attention — and now it's going to get more as Apple TV+ announces a documentary series following his every step.
Now Apple has announced an as yet untitled six-part documentary series about Messi, his move, and then his debut in the Leagues Cup.
"[With] unprecedented access to Messi and his new Inter Miami CF family, this series takes viewers behind-the-scenes as the greatest player to ever step on the pitch attempts to lead his new team to a Leagues Cup title and beyond," says Apple. "From selling out record crowds across America at breakneck speed, to his incredible last-minute game-winning goal in his very first match, to moments with Messi and his Inter Miami CF teammates, the series chronicles Messi's immersion in America, the remarkable journey and transformation of Inter Miami CF, and most significantly, the impact he is currently having on soccer in North America as 'Messi Mania' crisscrosses the continent."
Apple calmly mentions that this is all because Messi "made a landmark decision that forever changed the face of soccer."
Plus it's a decision that Apple adds is also getting him a completely separate "documentary event" about his life up to the start of the new series.
Messi is also "the greatest-of-all-time in a sport that commands the devotion of five billion fans around the world." Apple can only dream of getting those five billion signing up to Apple TV+ and its MLS coverage.
But however many fans end up watching, they will be hoping to not have a repeat of the technical problems that disrupted coverage of Messi's debut.