Crash Detection guides help to critically-injured driver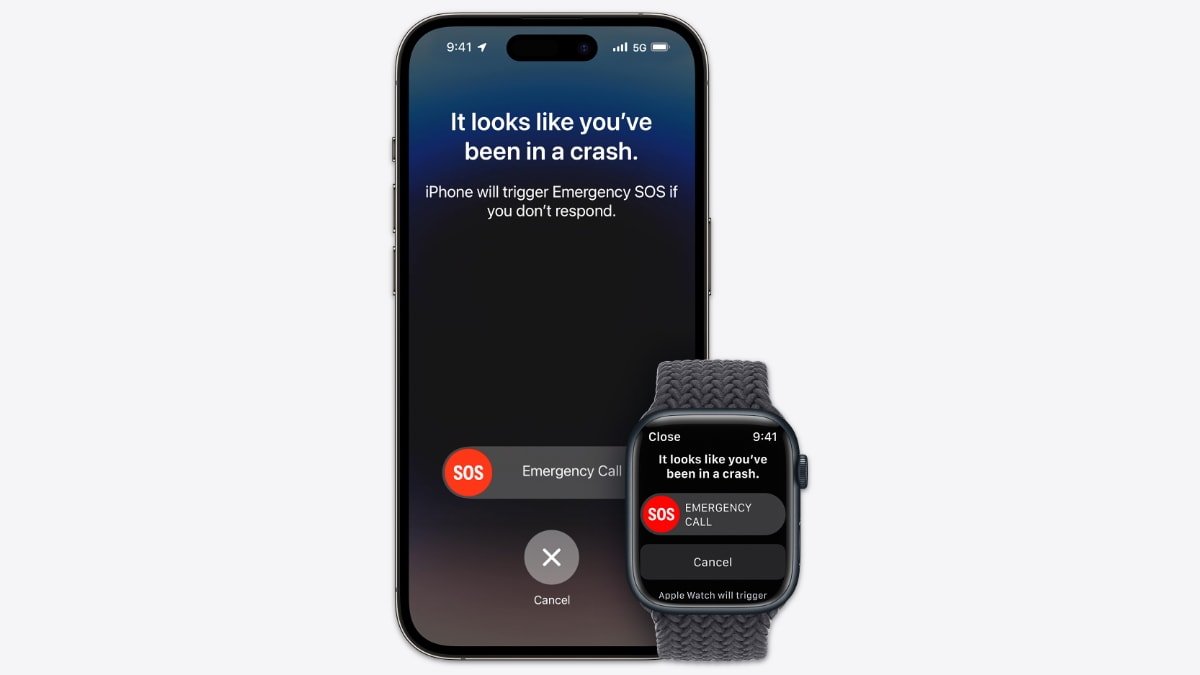 Following an accident in Ontario, the iPhone Crash Detection feature immediately alerted first responders, leading to the severely injured driver being airlifted to hospital.
Since Crash Detection was launched with the iPhone 14, it has brought help to countless drivers, and police to fatalities. According to the South Grey News, it is now also responsible for alerting first responders to a serious accident long before it could have been detected any other way.
The collision occurred in the Grey Highlands, on Road 130 southwest of Highway 10, in Ontario, on August 5, 2023. At time of writing, driver Hannah Ralph remains in critical care at Sunnybrook Health Sciences in Toronto.
South Grey News is unclear about the details of the accident. It does describe it as a collision but there is no news of another vehicle or driver.
What is clear that Ralph's iPhone contacted both emergency responders and her emergency contacts, including friend Grace Workman-Porecki.
"The response time was incredible," said Workman-Porecki. "We are so thankful to all the Grey Highlands first responders and staff at Markdale Hospital for getting Hannah back to us."
Hannah Ralph sustained injuries including broken femurs and pelvis, cranial and cervical spine fractures, plus multiple lacerations and substantial blood loss. Since in hospital, she has successfully undergone surgery to set multiple breaks in her legs, and is awaiting both an MRI and further surgeries.
Ralph's aunt is Dr Angela Jones of Burlington, who told the South Grey News, that "I'm telling everyone who drives in rural areas to get this [Crash Detection] technology."
"Who knows how long it could take to get help [without it?]" she said.
Ralph's family and friends have created a GoFundMe campaign to support the musician's recovery from the accident and a return to work.
Crash Detection works by utilizing the many sensors in an iPhone, such as the gyroscope, GPS, accelerometer, and microphone. Algorithms within iOS then use data from all of these to determine whether a crash has occurred.