Apple Watch Cardio Fitness notifications help healthy man identify major heart issue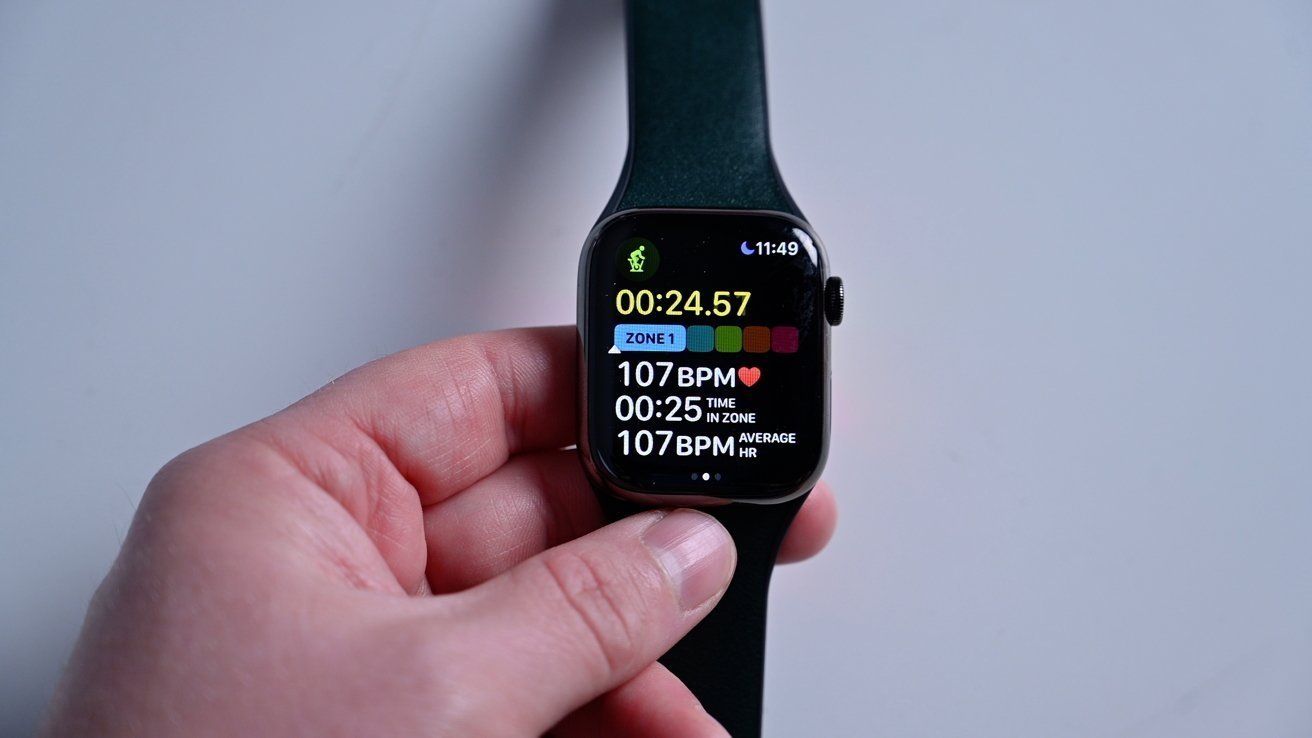 The Apple Watch continues to showcase why it can be a useful device to not only keep tabs on fitness goals but also keep an eye on potentially critical health issues.
It has become a recurring theme to hear stories about how the Apple Watch has saved someone's life in various scenarios. In June and July of 2023, for instance, the smartwatch helped save a woman from a high-risk blood clot and helped a Norwegian trail runner in their time of need.
One of the many health categories Apple Watch can track is "Cardio Fitness," or VO2 max, which tracks the maximum amount of oxygen your body can intake while you work out. It's also known as cardiorespiratory fitness, and the numbers the smartwatch tracks and displays are an estimate.
However, it turns out that keeping tabs on those estimates, especially when notifications are repeatedly delivered, can lead to a major diagnosis, as reported by My Healthy Apple.
That's what happened to one individual, an otherwise healthy 40-year-old man who kept receiving notifications for low VO2 max. Researchers at Shackler School of Medicine, Tel-Aviv, and Leviev Heart Center, Israel, ran several tests on the man and successfully identified a major heart issue: familial nonischemic cardiomyopathy with severely reduced left ventricular systolic function.
The findings were originally published in the Interactive Journal of Medical Research. As for the man, the symptoms improved after treatment was initiated, including more cardio exercise routines.
Familial nonischemic cardiomyopathy develops as heart muscle walls thin and become weaker in at least one chamber, enlarging that area. This results in the heart being unable to pump blood as efficiently as it normally could.
The researchers indicate that having a device like the Apple Watch can detect these categories, especially as it relates to early screenings that can potentially identify serious issues before they become a larger issue.
They also point out that better studies regarding these devices and subsequent approval from the Food and Drug Administration (FDA) are still important.
Notifications matter
Keeping track of the data points is one thing, but the notifications Apple Watch can hand out are important to keep tabs on. Just as this specific case shows, repeatedly receiving the same notification can clearly indicate a larger issue at hand.
And that will certainly be the case in the future, especially as the Apple Watch continues to evolve and add features. For instance, the Apple Watch may one day be able to detect Parkinson's disease, up to 7 years earlier than what's available now.