Apple Store launches slow down as focus moves to refurbishment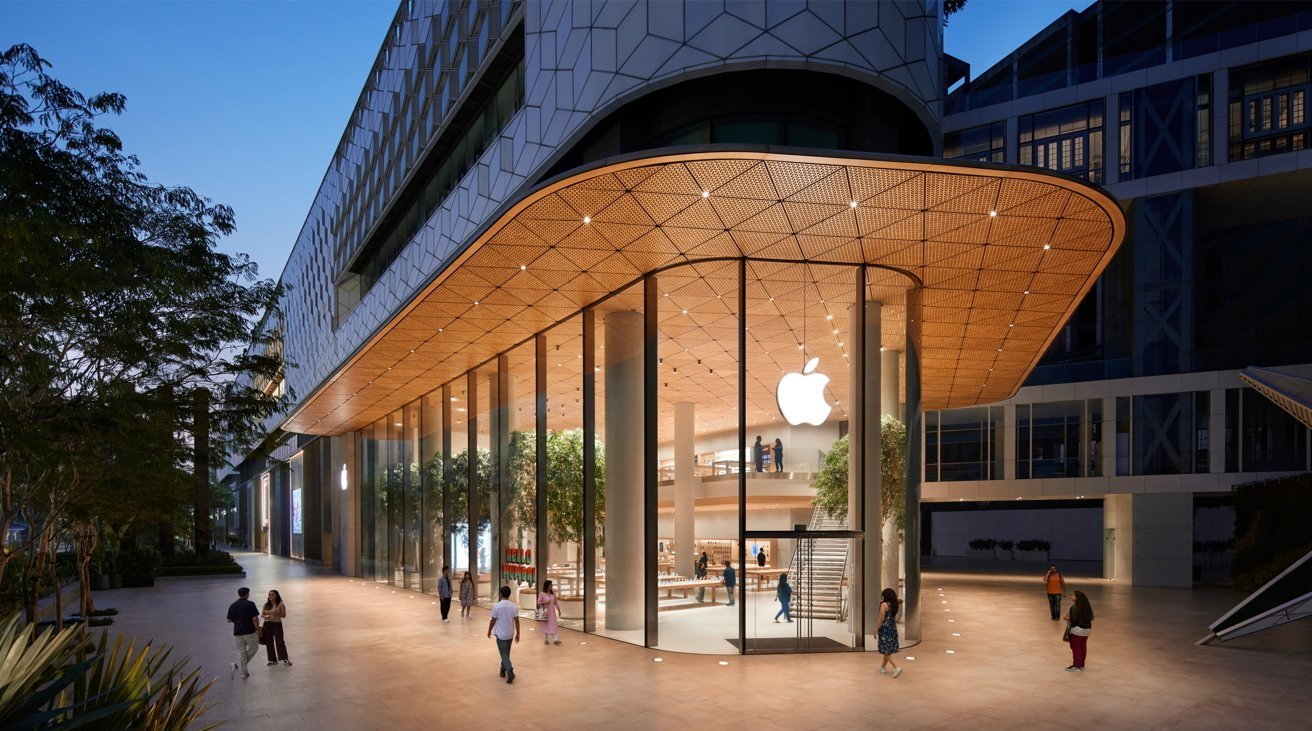 Apple is slowing down the rate it opens brand new Apple Store locations, with it opening a fraction of stores per year since 2017 compared to its pre-2016 openings.
The opening of a new Apple Store is always major news, with Apple regularly relocating and refurbishing its storefronts as well as opening new locations. However, it seems that Apple's storefront work has focused less on expansion and more on managing its existing spaces.
According to Facades developer Michael Steeber in a blog post, the new store count for 2023 is "shaping up to be a solid year," with five new stores introduced in the first eight months compared to a mere six in the entirety of 2022, and eight in 2021.
One graph for new store openings shows a considerable reduction from the 40 store openings per year in 2012 and Apple's general opening of 20 stores a year until 2016. For 2017 and beyond, the figures are effectively halved.
A second chart by Steeber includes instances where stores are relocated or rebuilt each year, on top of new store openings. This second graph seems to show Apple focusing more on the rebuilds and relocations later on, especially from 2016 onwards.
Into 2020 and onward, the store activity has seemingly reduced further, with fewer than 14 new store openings, relocations, or openings after a rebuild per year. By contrast, 2019 had about 30 openings, while 2012 hit 63.
"These numbers alone still form a distorted picture of Apple's update pace," writes Steeber. "As some markets reach store saturation, expansion gives way to upkeep. There are more Apple Stores to maintain today than at any point in history, and roughly half are at least a decade old."
It is observed that "not only has Apple virtually stopped replacing all but the smallest and oldest Classic Stores, it's started significantly reinvesting in them." These reinvestments range from backstage improvements to bathrooms and stock rooms to more visible changes, like new flooring and mechanical upgrades.