Oceanic+ Dive Housing turns iPhone into an underwater camera & dive computer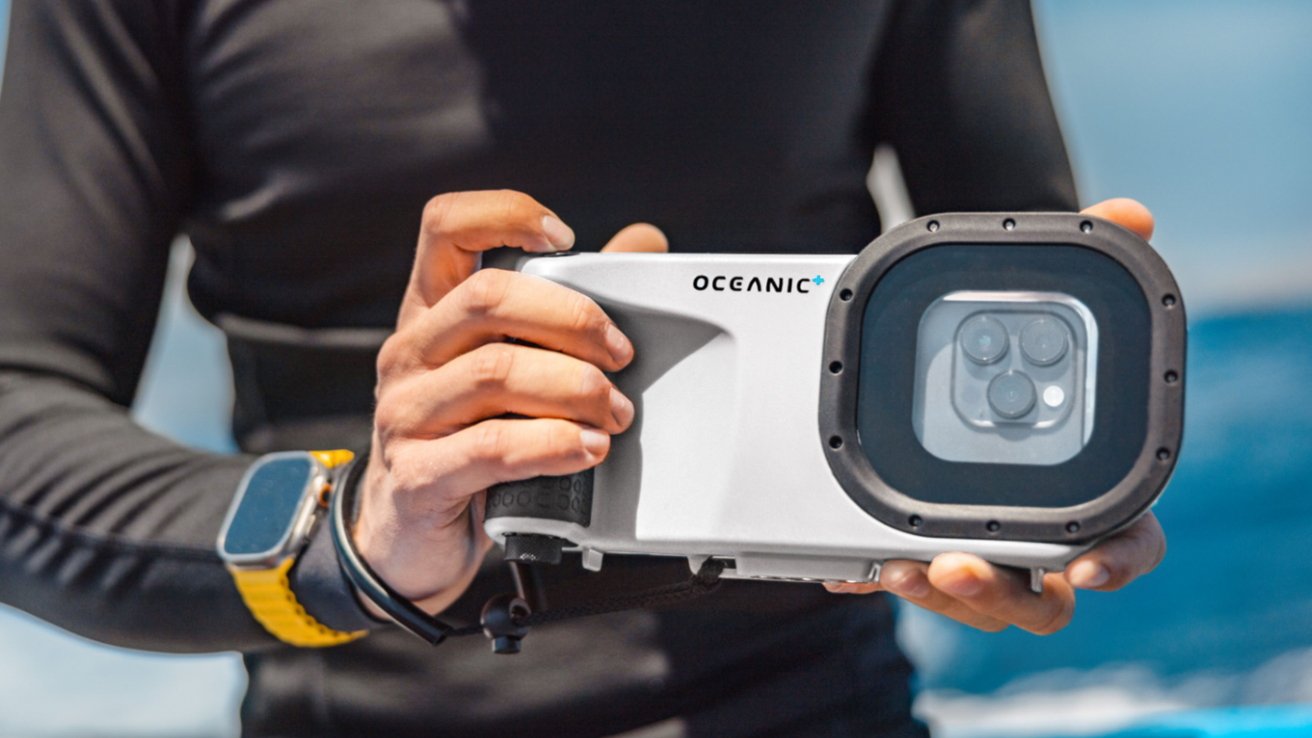 After the success of its Apple Watch Ultra diving app, Huish Outdoors has followed that up with a new Oceanic+ Dive Housing to transform an iPhone into a dive computer.
The Oceanic+ Dive Housing entirely envelopes your iPhone and adds additional sensors that allow your smartphone to double as a dive computer and underwater camera system.
"Oceanic+ has already transformed the way we dive," said Mike Huish, CEO of Huish Outdoors. "With the new Oceanic+ Dive Housing, it will now change the way we will share our adventures."
It has a depth rating of 60 meters, or 196 feet. The integrated automatic vacuum pump removes air prior to diving and its unique fit allows it to work with many model, including the iPhone SE second-generation.
There is an array of universal mounting points on the housing, allowing it work with various underwater photo accessories.
The housing itself is powered and will cover a full week of diving after a 45 minute charge via USB-C.
Bluetooth allows the housing to communicate with your iPhone, allowing the five physical buttons on the housing to operate and the depth and temperature sensors to send data to your phone.
The Oceanic+ app is used in conjunction with the housing to show the diving interface during the dive. You can take photos and video, see the temperature and depth during the dive, and get alerts for relevant events such as your ascension rate and safety stop timer.
Your dive is saved to the logbook where it now will include the photos and videos you took throughout the dive. Photos can be shared with dive information overlaid.
Photos will automatically be color corrected to compensate for the blue hue found underwater and both RAW and compressed options are available.
Dive computer functionality requires an Oceanic+ subscription, which can be shared with your Apple Watch. You can still using the housing for photography, without an active subscription.