Just what we needed: another Apple dongle, this time for USB-C to Lightning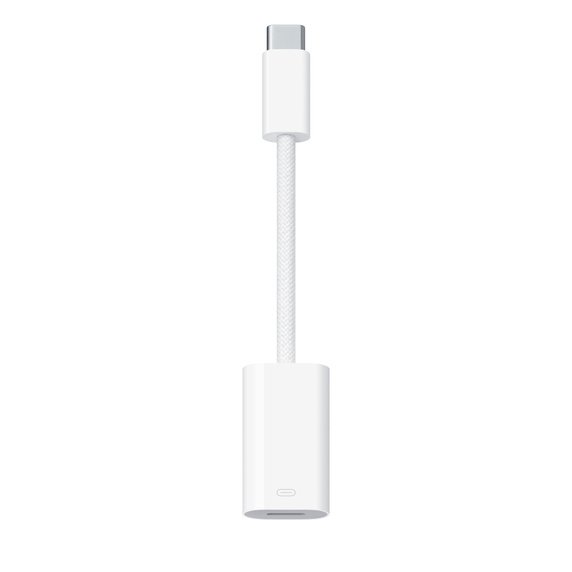 Think the iPhone 15's transition to USB-C would simplify the contents of your cable drawer, or neaten up the bottom of your backpack? Think again.
Just in case there was any doubt, Apple's using the occasion of the release of the iPhone 15 to sell folks a shiny new, white dongle.
Priced at $29, the USB-C to Lightning Adapter is available to order from the online Apple Store today. Apple says the new connector will be available in its retail stores on Friday, a week ahead of the new iPhone's release.
"The USB-C to Lightning Adapter lets you connect your Lightning accessories to a USB-C-enabled iPhone or iPad to conveniently provide three key functions — charging, data and audio — with a single adapter. This adapter has a braided cable for added durability," said Apple.
The adapter sports a USB-C connector on one end that connects to the open port on an iPhone 15, iPad, or other Apple device so equipped. At the other end is a receptacle to plug in a Lightning cable.
Apple noted that the adapter provides a maximum of 24 watts when charging iPhone or iPad models with a USB-C cable. Data transfer speeds are limited to USB 2 speeds, which cap at 480 megabits per second (Mbps).
USB-C is already present on many Apple devices like the Mac and most iPads, but it's only making its iPhone debut with the new iPhone 15 models, introduced at Apple's Wonderlust event and available in stores beginning September 22nd.
Apple transitioned the iPhone to the USB-C interface following a European Union mandate passed in 2022 that requires new smartphones and most other small electronics to switch to USB-C by 2024.