New iOS 17 feature will help users rely more on renewable energy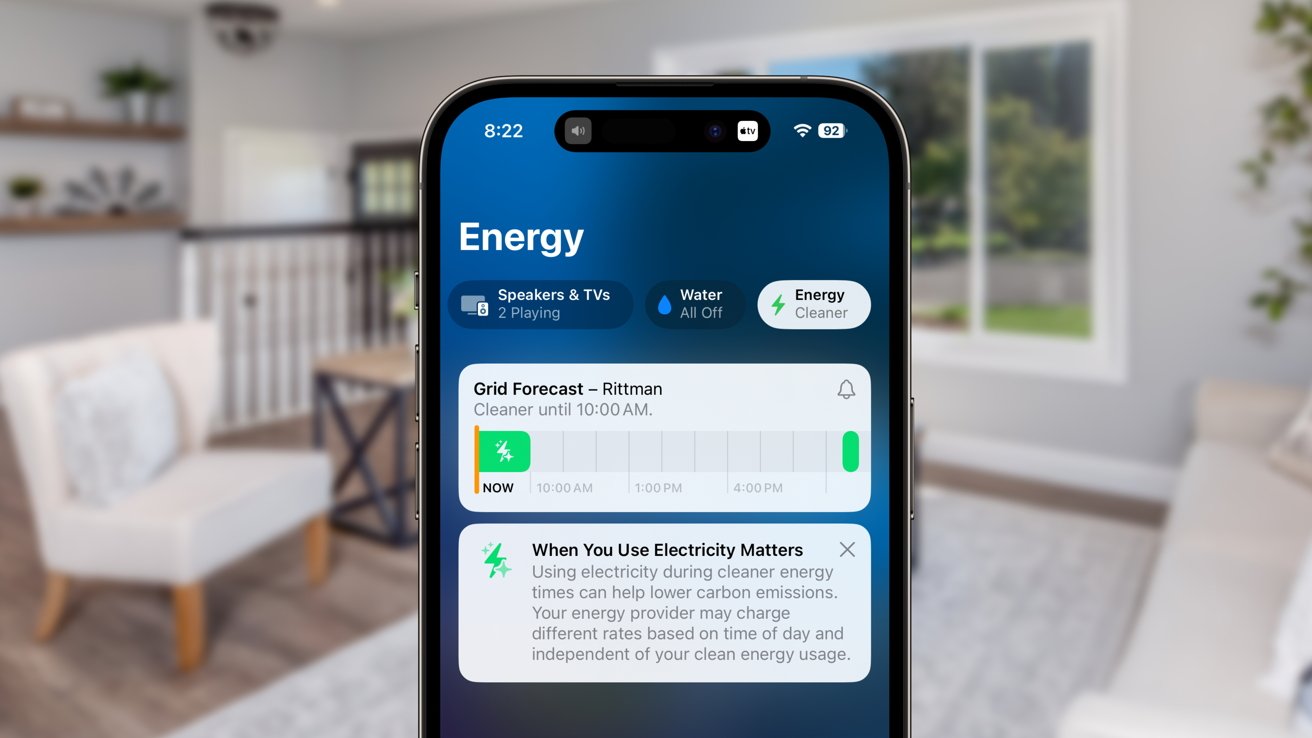 A new feature has surfaced in iOS 17 that is designed to help promote clean energy use based on a user's location.
Ahead of the full release, a new feature has popped up in the release candidate of iOS 17 that we hadn't seen during the beta process. The new feature is called Grid Forecast and it helps predict electrical grid usage and sourcing of power supplying that grid based on a user's location.
This is an extension of Apple's clean charging feature it has rolled out to iPhone and Apple Watch that attempts to draw power from the grid when more renewable energies are in use or the overall usage is low.
The same concept applies to the new Grid Forecast tool. By highlighting when your home's power is "cleaner," it can help when making the decision to charge an EV or run a large appliance.
Apple says "using electricity during cleaner energy times can help lower carbon emissions." Essentially, when your power supplier relies on renewable wind or solar energy that can help reduce your environmental footprint.
It shows a graphical representation of the day and when it is best to charge as well as an icon in the corner of the Home app to let you know if a good time to use more power.
The new feature is available in the Home app on Mac, iPhone, and iPad as well as a widget you can add to your desktop or Home Screen. The Home app on Apple Watch also supports the new feature.
Unfortunately, there are no automations tied to the new Grid Forecast feature quite yet. Users must launch the Home app or check the widget before making a decision to use copious electricity.
This new widget comes ahead of the next release of the Matter spec which is rumored to include support for appliances. It is plausible users would be able to schedule things like a dryer or dish washer to run based on the Grid Forecast.
Thus far, Apple's power monitoring features have been lackluster in the Home app. Many HomeKit accessories can show you how much energy you use but this information isn't shown in the Home app, and instead shows in select third-party apps.
Lowering carbon emissions was heavily emphasized during Apple's Wonderlust event, even going as far as creating a short video starring Octavia Spencer as Mother Nature.