French Apple Store staff will strike as iPhone 15 goes on sale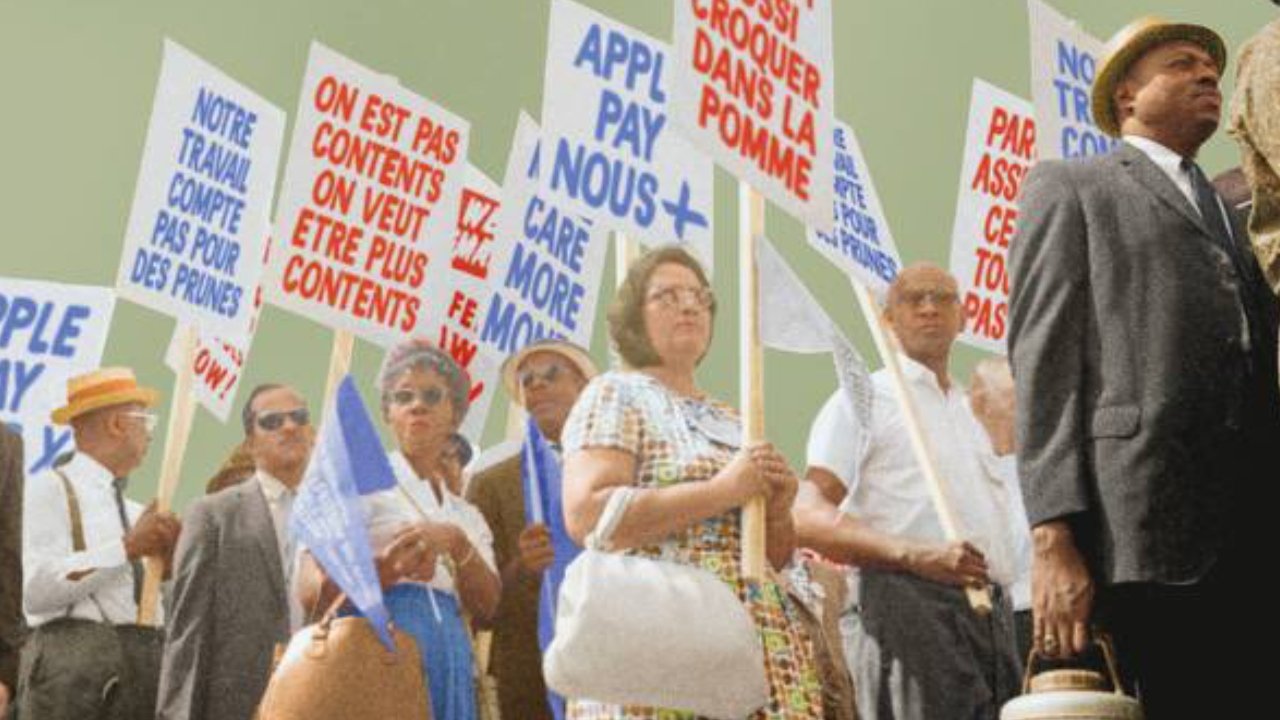 As the iPhone 15 arrives in stores on September 22, Apple Store staff across France will go on strike over pay.
On the same day that the first online pre-ordered iPhone 15 models are delivered to buyers, Apple Stores across the world will begin stocking them. Consequently, Friday September 22, 2023, and Saturday September 23, are expected to be exceptionally busy time for the stores.
However, according to Bloomberg, Apple Stores across France will see industrial action in various forms on both days. A group of French unions including CGT, Unsa, CFDT and CFTC say that there will be a demonstration in front of Apple's Paris Opera store on Friday.
The unions say that Apple has refused a requested 7% pay rise, aimed at offsetting inflation. Bloomberg says that Apple has offered 4.5%
"Since the management has decided to ignore our demands and concerns despite their perfect legitimacy," said the unions (in translation) on Twitter/X, "the four unions of Apple Retail France (as well as the representatives of the Barcelona and Corporate teams) are calling for a strike on September 22 and 23."
"We will thus remind management that it is not these movements that harm the company," continued the unions, "but rather their denial in the face of the ill-being of its employees."
There are 20 Apple Stores in France and reportedly there will be a range of protests. Some employees are expected to stop working for one hour, though it's not clear whether that is on both days.
The strike follows similar action in Australia in 2022. This is also not the first time that Apple Store staff in France have gone on strike for an iPhone launch day.
In 2012, members of the Solidaires Unitaires Democratiques (SUD) union staged a protest as the iPhone 5 went on sale.
Separately, Apple Store staff in France have been told by Apple to not volunteer information to customers about the French government's recent allegations about iPhone 12 radiation issues.