Pre-order 'Resident Evil 4' for iPhone, iPad, or Mac today, pay $60 at launch for full unlock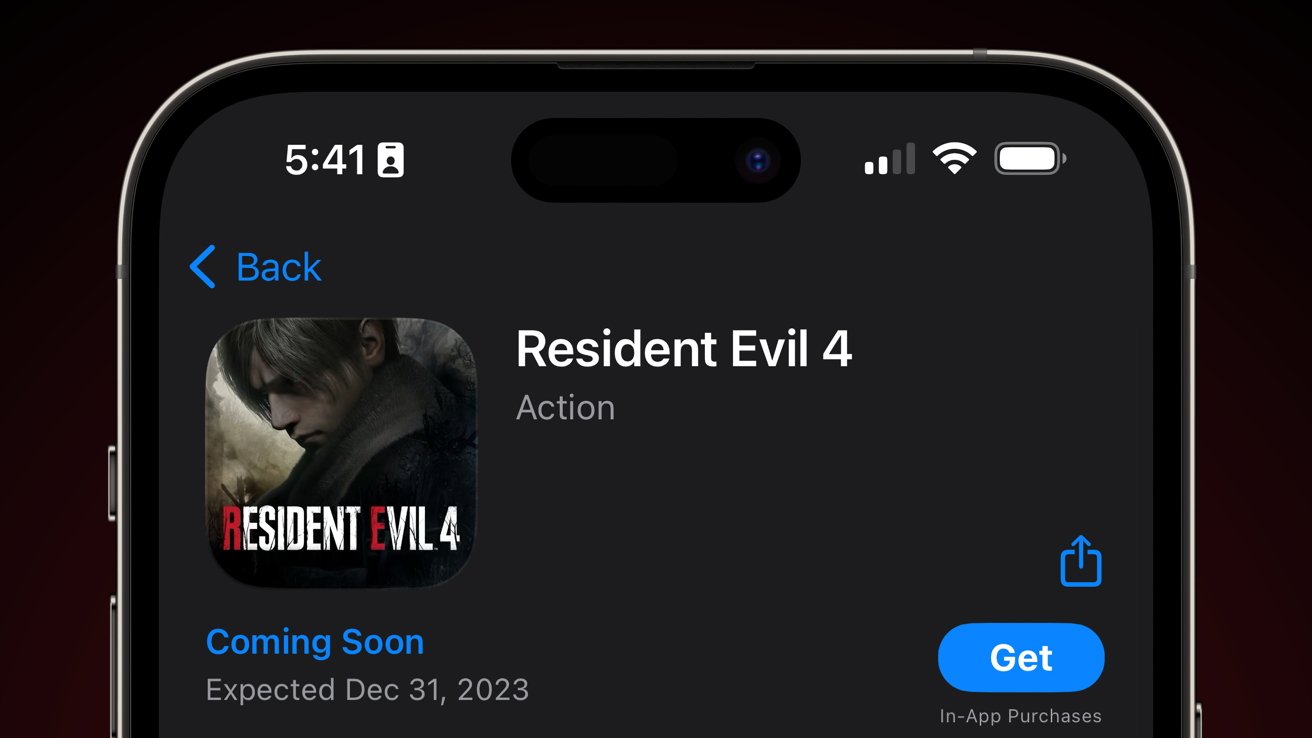 Apple's push into AAA gaming included an announcement that "Resident Evil 4" was coming to iPhone, and it is now available to pre-order for free.
Capcom's Resident Evil 4 and Resident Evil Village are coming to iPhone and iPad later in 2023. Both games have popped up on the App Store as free downloads, but an in-app purchase will be required to unlock the full game.
There is some good news for Apple fans. The in-app purchase appears to be a universal unlock for the Apple ID. That means users can buy the game on iPhone and then play the game on iPad or Mac without paying again.
However, since it is an in-app purchase and not a subscription, there is a chance it won't be shareable with family members. So, if multiple family members want to play, they will have to pay up — but that depends on the developer.
Hopefully Capcom will make the IAP shared across family members, but that won't be known until launch.
A section of the game will be playable for free. Resident Evil 4 is $60 since it is a new game, and that's the same price as on PlayStation and Xbox.
Resident Evil Village was originally released in 2021, so it's priced a little lower at $39.99. However, that's a little more expensive than the Mac version, which currently costs $29.99 as a separate purchase.
There is a slight oddity with the Resident Evil Village listing. It only shows the iPad version and doesn't list the iPhone or Mac versions.
Those devices could be added to the listing at a later date. It isn't yet clear if a universal in-app purchase will also be available for Resident Evil Village.
Resident Evil 4 is due sometime in 2023, but no release date has been shared — the current App Store date of December 31 is a placeholder. The iPad version of Resident Evil Village shows October 30, which was previously announced.