Apple Wallet's Connected Accounts may come to the US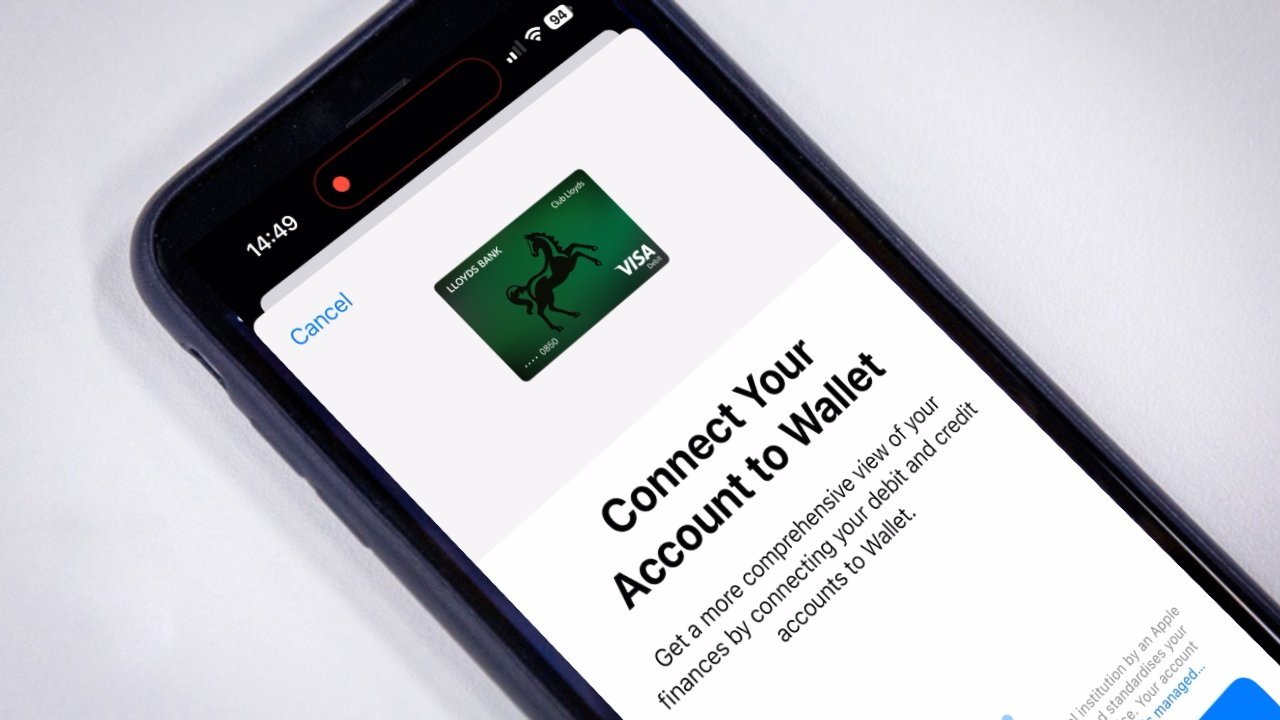 The Apple Wallet Connected Cards feature, included in the iOS 17.1 beta for UK-based users, may become available elsewhere, with references indicating it will also become available in the United States at some point.
The first beta of iOS 17.1 introduced a new feature to Apple Wallet, but only in the United Kingdom. Connected Cards allows users to see the balance of debit cards from major banks added to the Wallet.
Though limited only to banks in the UK, it seems that this is only an initial start for the feature, and U.S. users could gain access to it in the future.
Text in the terms and conditions spotted by software researcher @aaronp613 on X mentions that UK users must permit Apple to consolidate account information and to provide it to the user. As part of the statement, Apple is represented by "Apple Payments Services Ltd (UK) or Apple Processing LLC (US)."
Using the reference, MacRumors then discovered a legal document on Apple's website that goes further in the clarification. The document clearly states "If you are in the United States, Connected Cards is provided by Apple Processing LLC," and that the UK version is provided by "Apple Payment Services Ltd."
It may be a challenge for Apple to bring Connected Cards to the Unite States, compared to the United Kingdom. The UK's version relies on the Open Banking API, which is adopted by all major banks.
Meanwhile, in the United States, the Consumer Financial Protection Bureau is still working to introduce open banking rules that would allow for a freeing of data transfers, with formal proposals potentially finalized by 2024.