Google teases Assistant with Bard for iOS and Android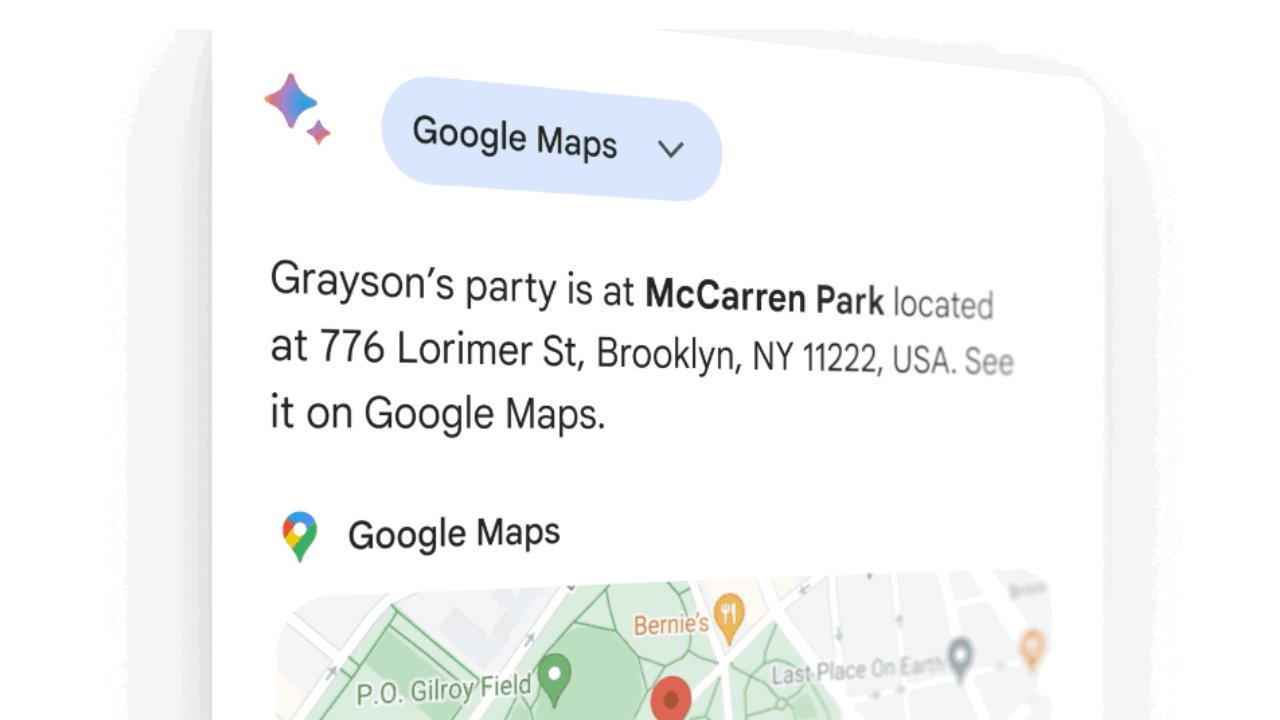 Google's long-standing Assistant equivalent of Siri will be updated with AI so that it no longer just answers queries, but can perform tasks automatically.
Google Assistant has been around for a long time, but perhaps hasn't been the overwhelming success it might have been. Now at the company's Made by Google event, the next version of the technology has been shown off, at least in a limited, initial form.
Renamed "Assistant with Bard," as it now integrates with Google's ChatGPT-like service Bard, the plan is that it will become "a more personalized digital assistant."
"We think your digital assistant should make it even easier to manage the big and small items on your to-do list," said Google in an announcement, "like planning your next trip, finding details buried in your inbox, creating a grocery list for your weekend getaway or sending a text. All like a true assistant would."
Google says that for instance, users can "simply float the Assistant with Bard overlay on top of [a] photo and ask it to write a social post for you" about it. And while no details were specified, Assistant with Bard will also integrate with Gmail and Google Docs.
Assistant with Bard will come to Android and the iPhone "in the coming months." Before then, Google plans a beta test period, though it has yet to announce when that will be, or how users can sign up to test the new Assistant.
Separately, Apple is reportedly investing heavily in providing a similar update to Siri. Teams within the company are researching generative AI, and some are working on using this to bring Siri what may be similar features to Assistant with Bard.