Find My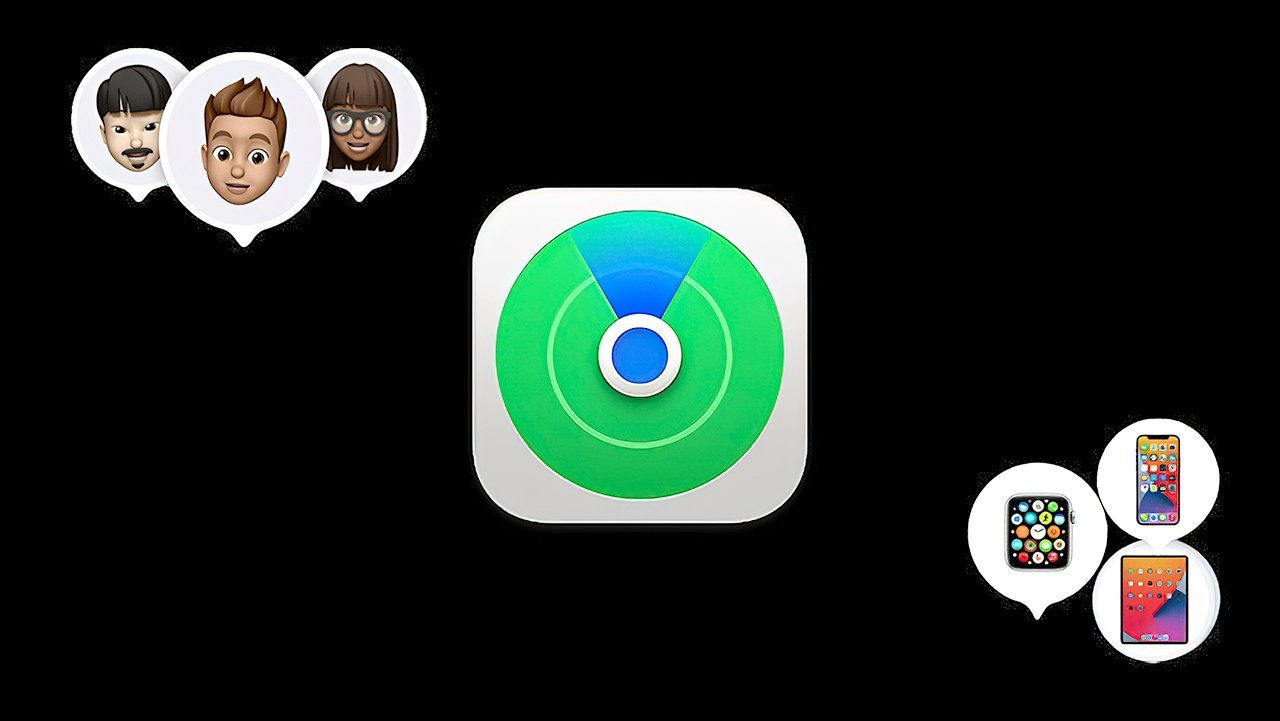 Find My is an iPhone, iPad, and Mac app that locates devices and people. It allows users to track, lock, play sounds from, and erase lost devices. With permission, it also shows locations of friends or family. Previously existing as separate apps, all of Apple's Find My applications merged into a single app in 2019.
● Finding lost devices
● Tracking friends and family
● Device locking and wiping
● Playing sounds for nearby items
● Rumored AirTags support
---
Find My is an Apple service that locates devices and, for those who give permission, people in your life. Before iOS 13, Apple had split the service into separate apps: Find My iPhone (or iPad or Mac) and Find My Friends. The service works with iOS and iPadOS devices, Mac, Apple Watch, and AirPods.
Apple's Find My is an app for iOS, iPadOS, macOS, and the web at iCloud.com. The service helps you locate lost devices and keep track of friends and family. It offers different options for finding, locking, or erasing a misplaced device. There is a more limited Find People app for Apple Watch.
Starting in iOS 13 and macOS Catalina, Apple merged its device- and people-tracking services into one app.
Find My iPhone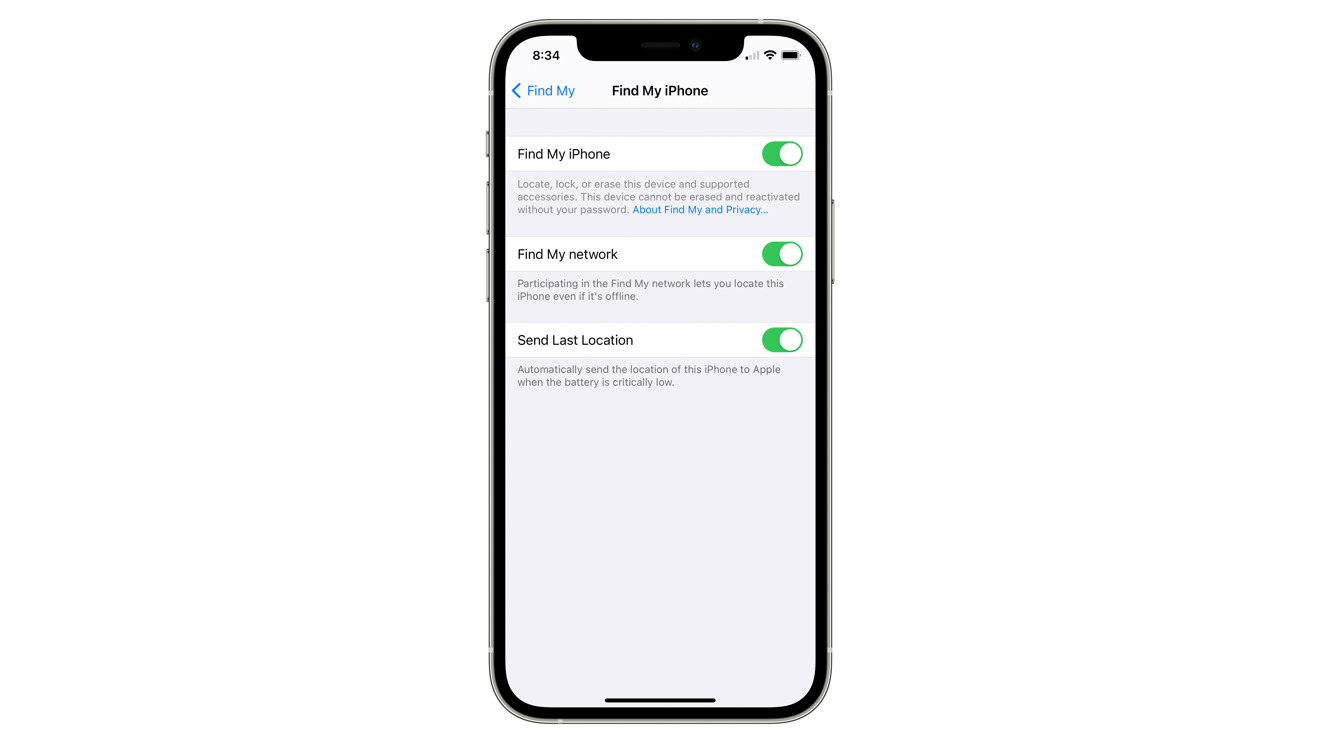 Find My iPhone helps users track down a lost handset. If you misplace your iPhone, you can sign into the service on either the web or another Apple device using your Apple ID. You'll then see a map showing the current or last-known location of the lost iPhone.
Find My iPhone was previously a separate app. The service debuted in 2010 as part of the now-defunct MobileMe service. When iCloud launched in 2011, Apple integrated Find My iPhone into Apple's cloud service, and it became free for all iPhone owners. In 2019, it merged with Apple's other device- and friend-locating applications into a single app.
Features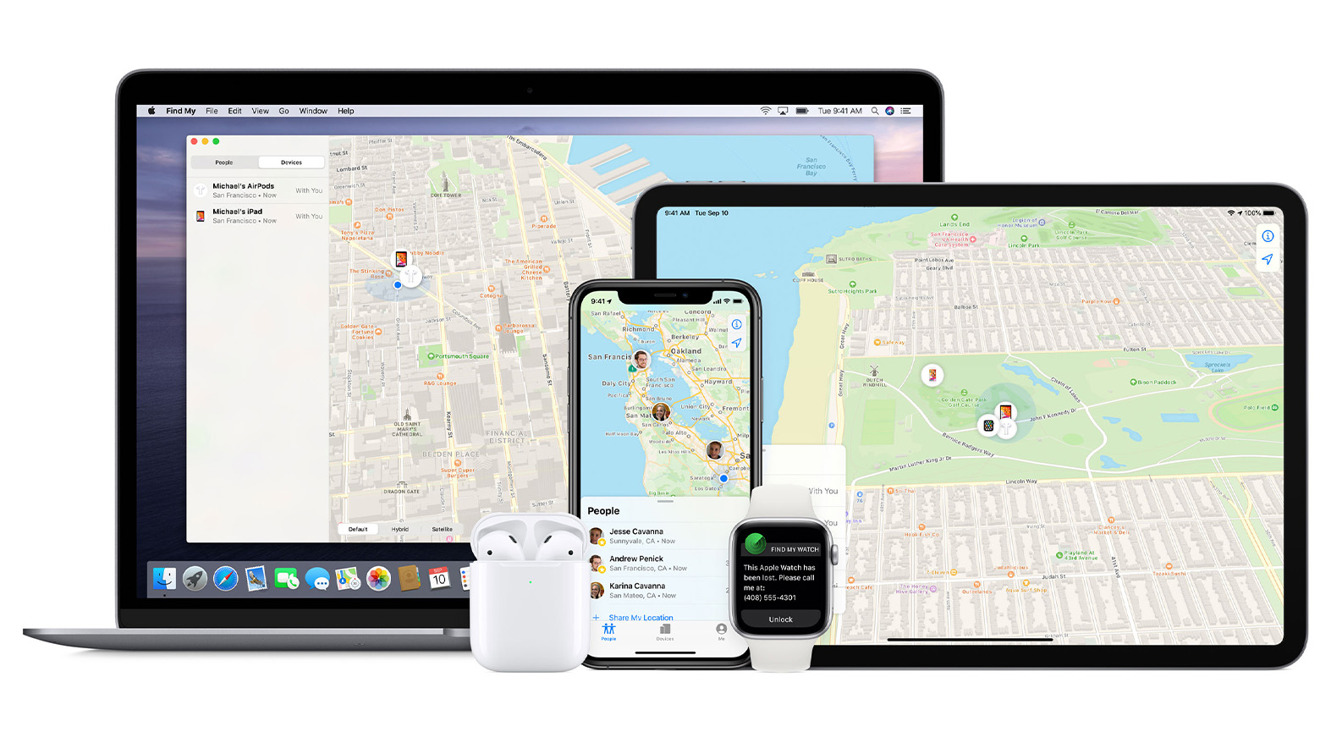 Find My helps you keep tabs on your Apple devices and friends who have permitted you to track their location. When you log into the app, it shows a map with all the devices and people you have set up for tracking.
When tapping on a device, you'll see options to play a sound, get directions towards it, mark as lost, or erase.
Activation Lock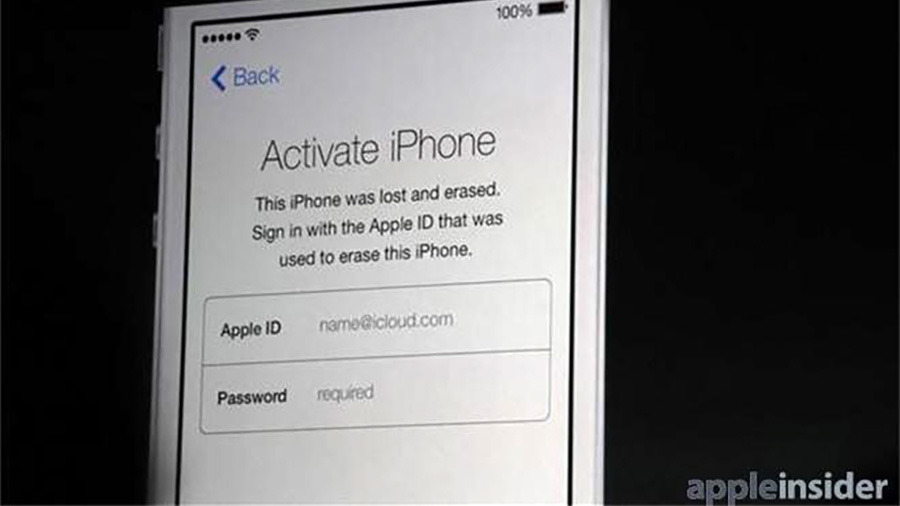 Activation Lock prevents anyone else from using or selling your Apple device. Whenever you turn on Find My on an Apple device, Activation Lock automatically activates.
When Activation Lock is on, nobody can erase or reactivate the Apple device without entering your Apple ID and password.
Playing a Sound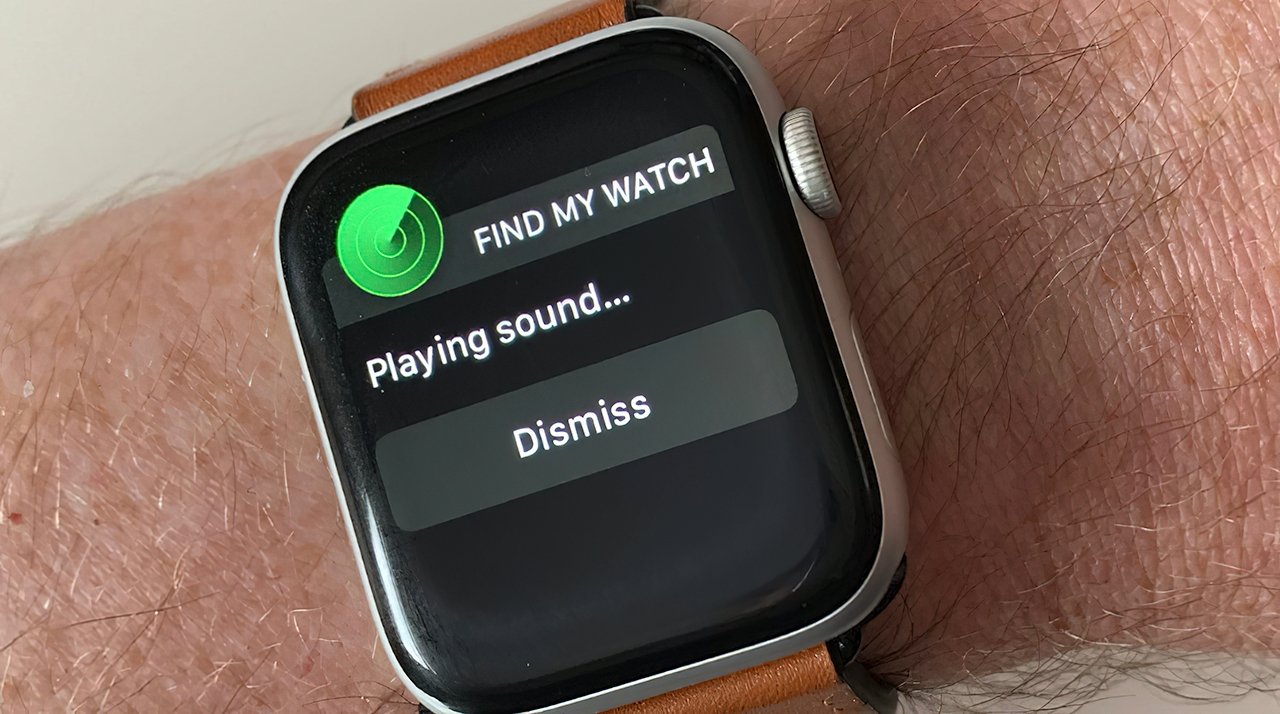 Playing a sound will emit audio from the lost device. Apple included this feature for situations where you think you lost an Apple device in the same space as you. It will play a loud noise to help you locate it, for example, in a couch cushion or under a blanket.
Directions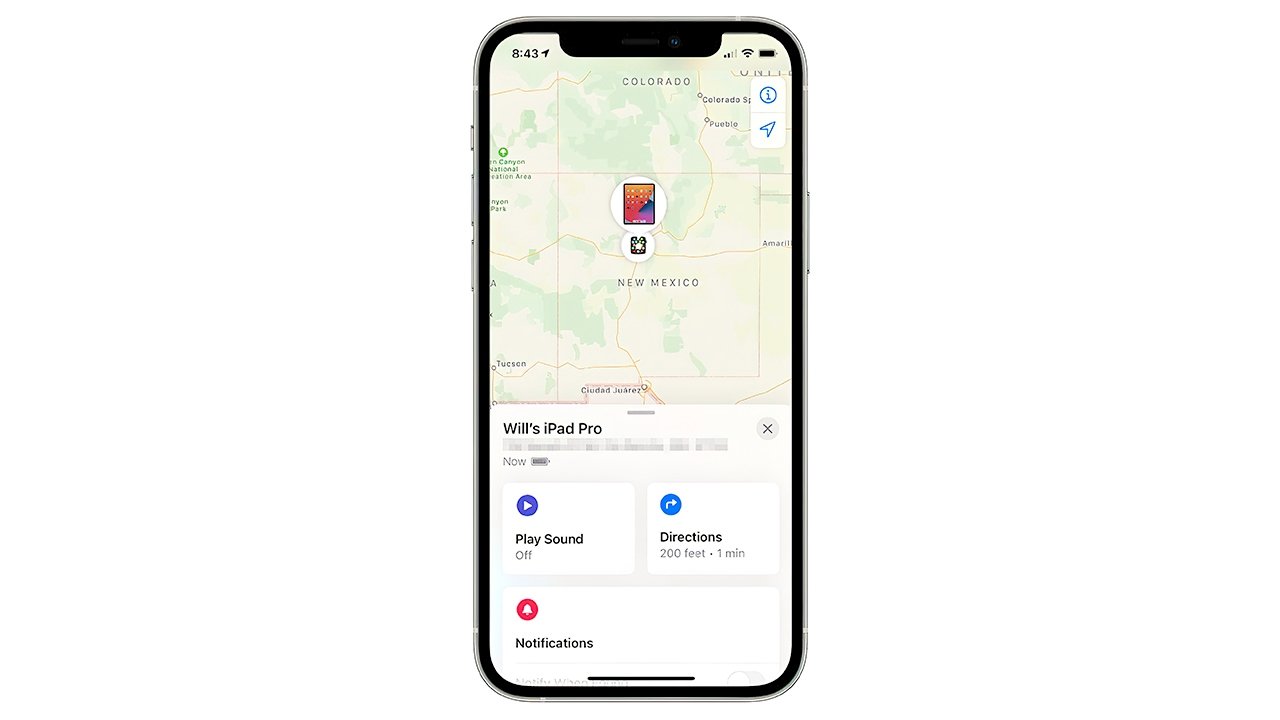 Getting directions is best for devices you left behind at an entirely different location. Selecting this option will open Apple Maps and plot a route to the lost device.
Getting directions isn't the best option for stolen devices. Calling the police is safer and smarter than directly confronting or otherwise approaching a stranger who stole your device.
Lost Mode
If you put the device in Lost Mode, it will immediately lock out other users and begin tracking its location. Lost Mode also gives you the option to show a custom message on the lost device's Lock Screen, perhaps supplying a phone number to call. Nobody without your Apple ID login info will be able to unlock it, log in, or access your data.
Lost Mode and displaying a message are compatible with iPhone, iPad, iPod touch, Apple Watch, and Mac.
Erase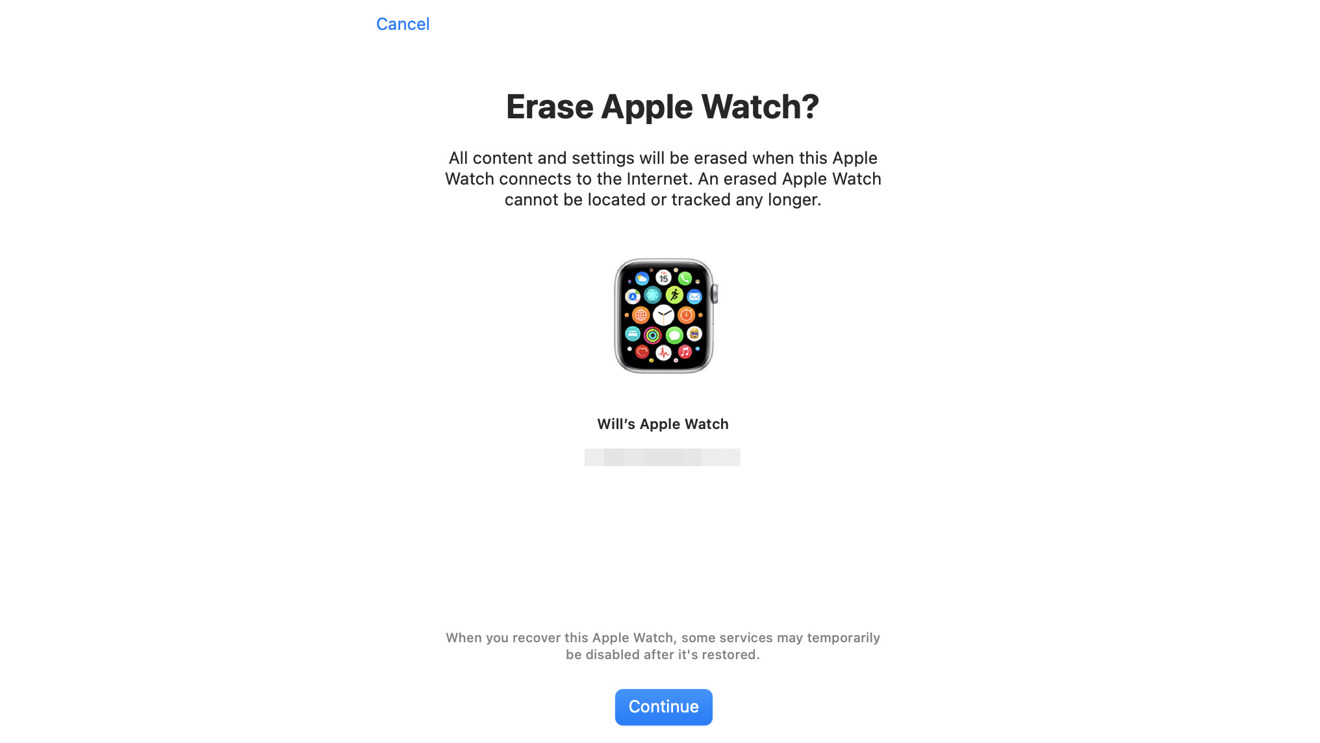 The app's final device option is to erase the lost Apple product. Whereas Lost Mode will lock others out while maintaining your encrypted data, erase will wipe the device's memory. It will then restore to its factory settings. Unless you also remove the device from your iCloud account, Activation Lock will remain on following the reset, and nobody else will be able to log in.
Erase is compatible with iPhone, iPad, iPod touch, Apple Watch, and Mac.
Offline Tracking
If the lost device no longer has internet access, Apple included a feature that calls on a network of nearby Apple devices to transmit their location to you. This happens silently in the background, and it's fully encrypted. Nobody else knows their devices are relaying the location, nor can they see your location or other data.
When setting up Find My, the at least two Apple products generate a cryptographically strong private key that is shared between registered devices through end-to-end encrypted communication. This key is stored locally, presumably in iPhone's Secure Enclave or Mac's T2 chip, for later use.
A public key, which can only be decrypted with the aforementioned private key, is also generated and acts as the beacon sent out to nearby devices via Bluetooth. This public key rotates frequently (the exact timing was left undisclosed) and in such a way that new numbers cannot be linked to previously used key versions.
The Bluetooth beacon is broadcast to nearby devices, which automatically pick up the signal, intertwine their own location using the public key and send this information along with a hash of the public key to Apple's servers.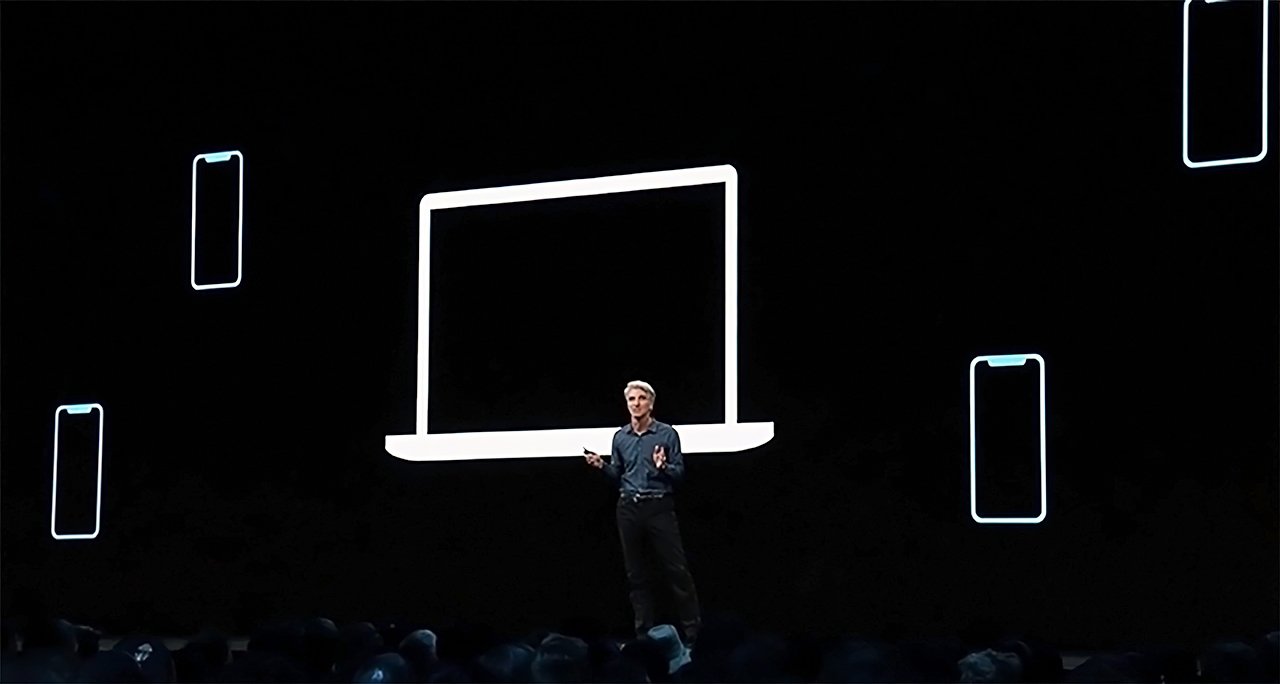 With the data stored in Apple's cloud, users looking for a lost device open Find My on a second Apple device to conduct a search. The second device sends a hash of its own public key to the cloud, which is matched with the stored beacon key. How, exactly, Apple is able pair two rotating public keys is at this point unknown.
Finally, Apple transmits the encrypted location of the lost device down to Find My user devices, which decrypt the information using the stored private key.
Describing the feature, Apple VP Craig Federighi said, "Now what's amazing is that this whole interaction is end-to-end encrypted and anonymous. It uses just tiny bits of data that piggyback on existing network traffic so there's no need to worry about your battery life, your data usage, or your privacy."
Offline tracking uses Bluetooth and doesn't require Wi-Fi or cellular data. It won't work if someone powered the device down, turned on Airplane Mode, or manually disabled Bluetooth.
Third-Party Devices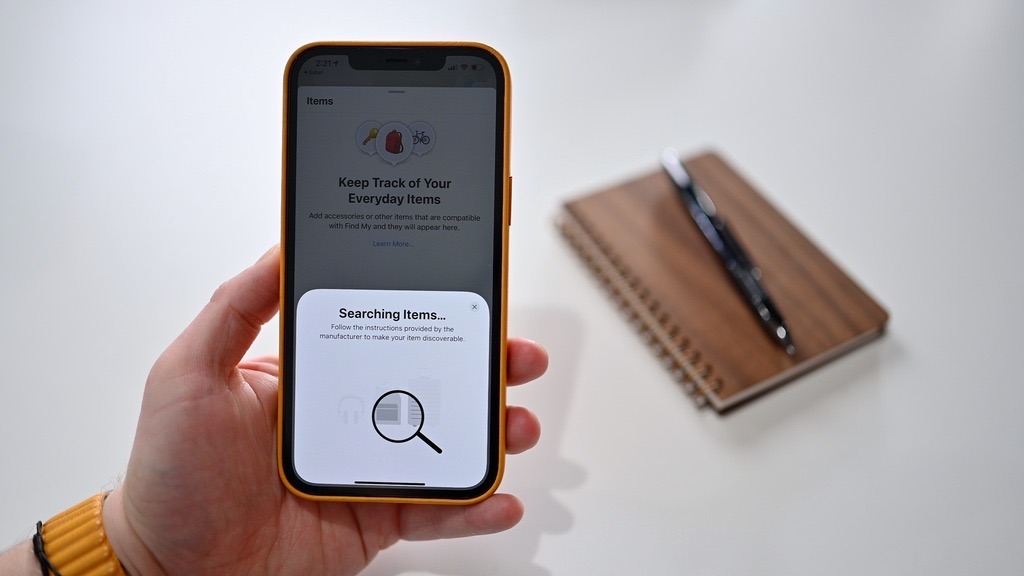 In iOS 14, Apple added an option for third-party developers to integrate their location-tracking devices into the Find My app.
Soon after, an anonymous developer leaked documents revealing the program's restrictions. The first major limitation is that users will not be able to use competing services while using the app. Apple also requires developers to ask a user for consent before obtaining their location, which is essential for tracking items. This is a hindrance for third-party trackers like Tile, which has yet to integrate into Apple's app.
People Finding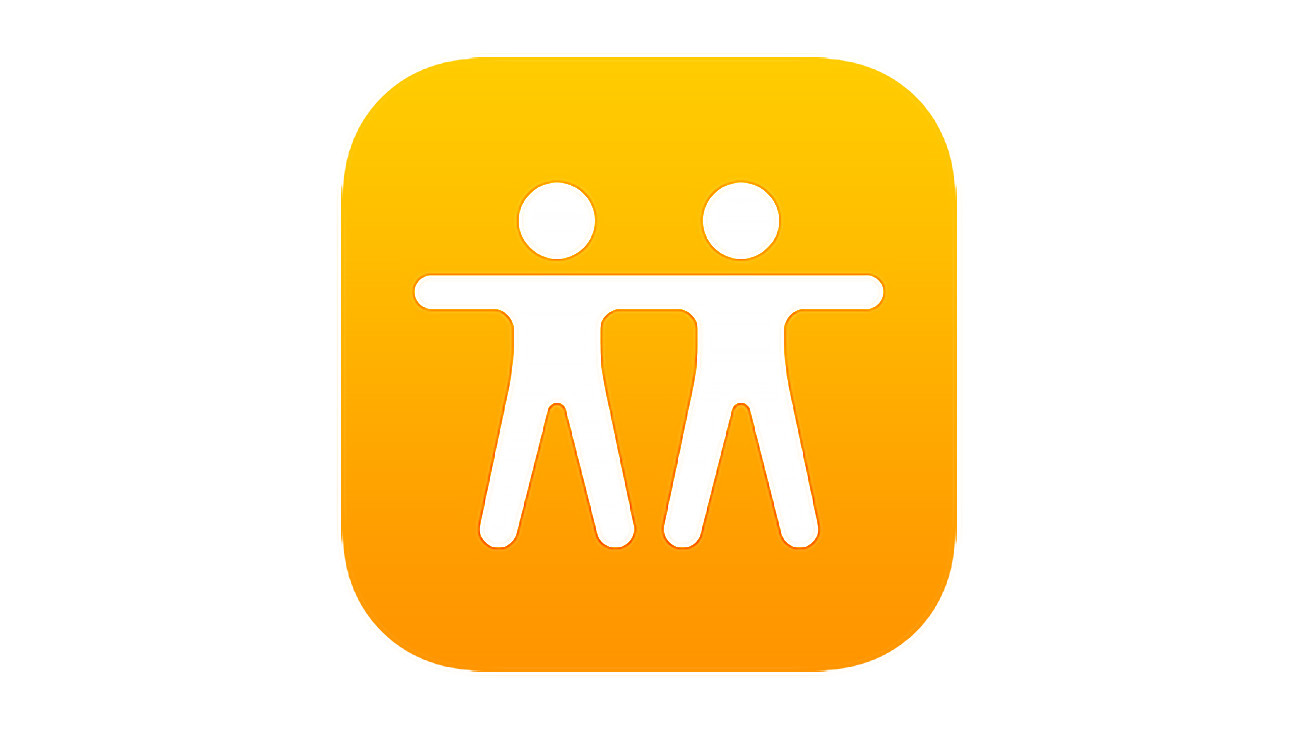 Find My Friends debuted in iOS 5 as a separate app that either temporarily or indefinitely tracked friends' and family members' locations. Today, it is in the People tab in the Find My app.
To offer location access to friends and family, go to the People tab, and choose "Start Sharing Location." Next, enter a friend's contact info with whom you want to share your location. You can choose to share your location for an hour, a day, or continuously.
You can also share your location through the Messages app. In the messaging chat, tap on the person's contact picture, then "info," and then "Share my location." This works for both iMessage and SMS chats.
When you share your location, your friend has the option to share their location back. You can only request someone else's location after first sharing yours with them.
The app also allows you to set up notifications for when friends leave or arrive at a specific place. For example, you could use this for tracking when a child arrives at or leaves school.
Find My Items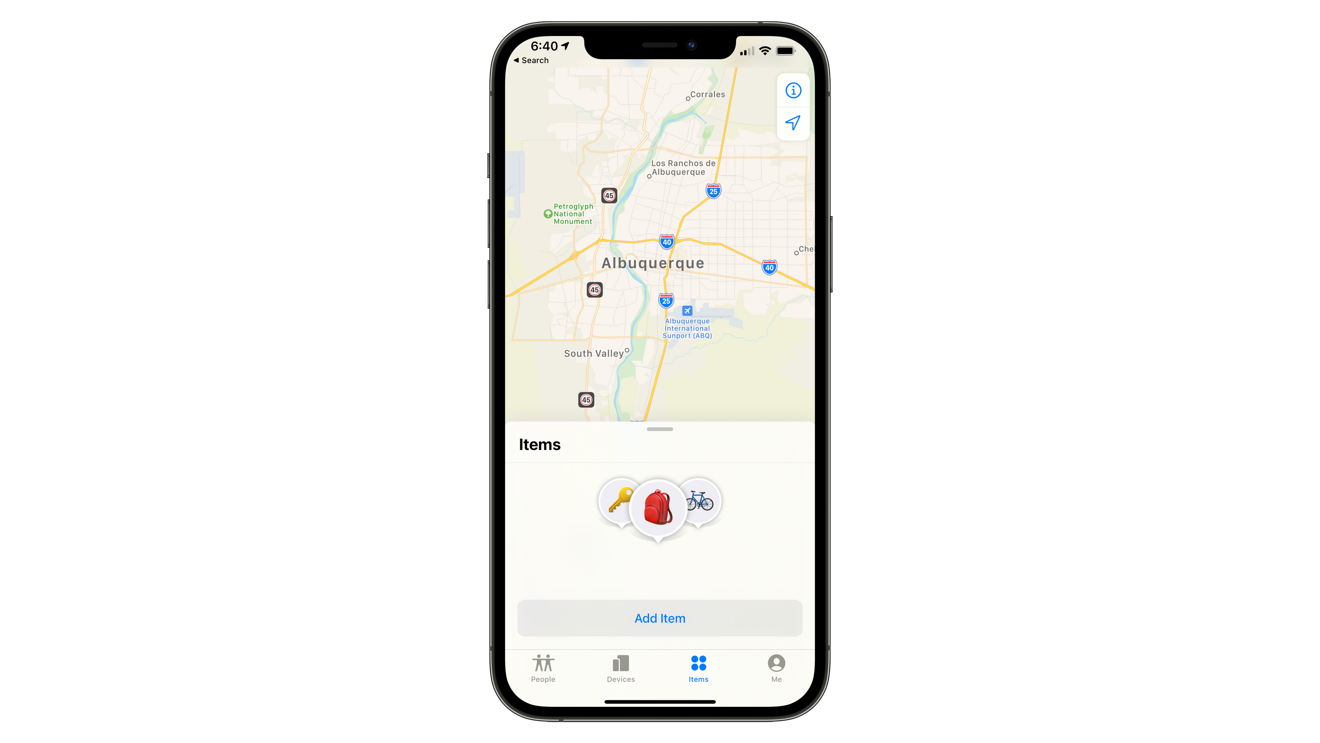 In iOS 14.4, which released in January 2021, Apple added third-party item-location support. It enables third-party manufacturers to create tracking devices for Apple's network. The only device that takes advantage of this feature at launch is Belkin's SoundForm Freedom true wireless earbuds.
In the latest update, the app adds a new "Find My Items" tab. Tapping on "add item" will open the object pairing screen. You'll need a third-party tracker to use this menu, though none are available beyond the Belkin earbuds.
Setup
iPhone or iPad
The following steps will turn on the service on an iPhone or iPad:
Open the Settings app.
Tap on your name, then tap Find My.
If you want friends and family to know where you are, you can also turn on Share My Location.
Tap Find My [iPhone or iPad], then turn on Find My [iPhone or iPad].
To see your device even when it's offline, turn on Find My network.
To have the location of your device sent to Apple when the battery is low, turn on Send Last Location.
If you want to be able to find your lost device on a map, Location Services will need to be turned on. To check whether it's enabled, go to Settings > Privacy > Location Services, and make sure Location Services is activated.
Mac
The following steps will turn on the service on a Mac:
Choose Apple menu > System Preferences.
Click Security & Privacy, then click the Privacy tab. If the padlock in the lower left is locked , click it, then enter the name and password of the administrator.
Select Location Services.
Select the Enable Location Services checkbox, and make sure that the checkbox next to Find My is selected.
Click Done, then return to the main System Preferences window.
Click Apple ID, then click iCloud.
Select the checkbox next to Find My Mac.
To make sure you can find your Mac if it's ever lost or stolen, click Options. Check that Find My Mac is On and Find My network is On.* Then click Done.
AirPods or Apple Watch
AirPods and Apple Watch don't require any manual steps. When you activate them, they will automatically pair with your iCloud account, and turn on the location-tracking service.
To find Apple Watch or AirPods, navigate to the Devices tab in the app and choose the device for which you're searching.
What's Next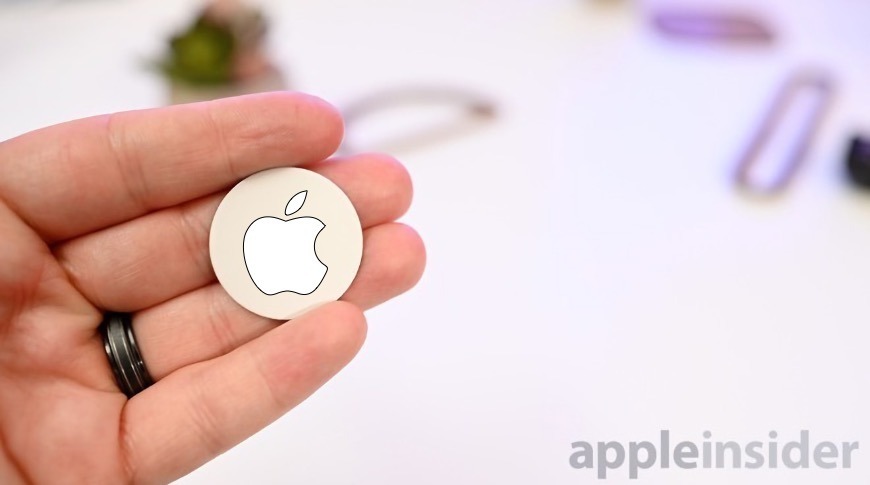 Apple's "AirTags" are rumored location-tracking gadgets, similar to Tile trackers, that you can attach to things like keys, luggage, or a wallet. When "AirTags" launch, you will use the Items tab in the Find My app to track their locations.
In March, leaked code from an early build of iOS 14 suggested Apple is experimenting with an AR mode for locating devices. This mode would display a virtual representation of the device in augmented reality on another device's screen. This option didn't make it into any available versions of iOS 14. If this feature ever came to fruition, it would likely also work on the rumored Apple Glass.
Future updates to the service could include a feature to track when a user arrives at a location, if they are late, and when they leave.