» » »
How much money you save with Apple One bundles in Fall 2022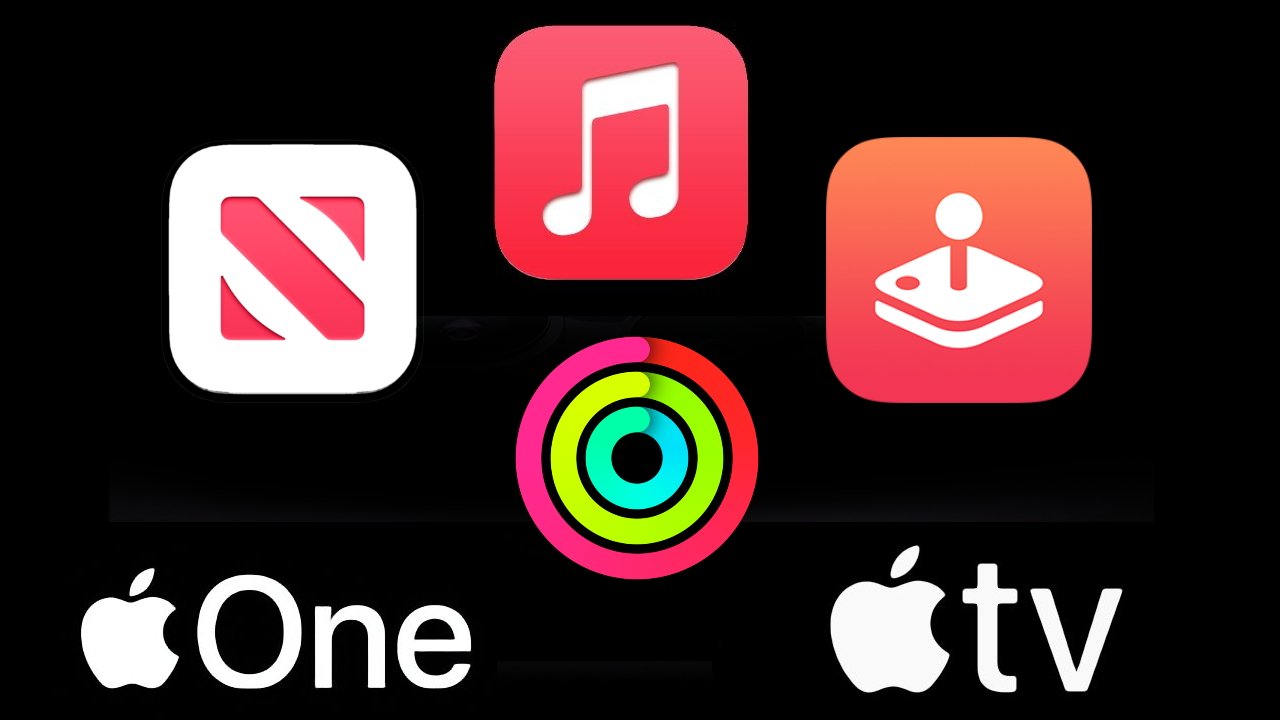 With Apple having recently hiked the price of most of its subscription services, the new cost of the Apple One bundle can still make it a bargain, in the right circumstances. Here's how it breaks down.
Apple One is a bundle of Apple Services, which comes in three possible varieties for three possible monthly fees. In every variety, you get services to a value more than the Apple One cost, but that's only worthwhile if you use at least most of the services included.
At the same time as increasing the cost of all Apple One bundles, though, Apple has also upped the price of two of its major services. And just to make the Apple One value harder to determine, that means four services have not yet seen a price increase.
This is everything that has increased in price, plus what you will be charged for each month after the recent price hike.
What Apple One bundles cost in the winter of 2022 and 2023
Apple One: Individual: $16.95
Apple One: Family: $22.95
Apple One: Premier: $32.95
Apple TV+ monthly: $6.99
Apple Music: Individual: $10.99
Apple Music: Family: $16.99
And the services that did not increase prices, plus what they cost monthly:
Apple News+: $9.99
Apple Fitness+: $9.99
Apple Arcade: $4.99
iCloud storage: $0.99, $2.99, and $9.99
Running the numbers
It would be harsh to say that some of Apple's services were padding, but for one example, Apple Arcade is not up there with Apple Music in terms of success.
The thing is that if you like games, Apple Arcade has a lot of them. And if you like Apple TV+, that service has an ever-expanding catalog of really excellent series.
It's true that to make any significant saving with Apple One, you have to like and use all of the services in the bundle. Yet you can still make a little saving even if there is one you're not interested in.
Here's how the three Apple One tiers breakdown, including what you get — and what you save over buying each service separately.
How much money you save with the Apple One Individual plan
Apple Music: $10.99
Apple TV+: $6.99
Apple Arcade: $4.99
iCloud storage, 50GB: $0.99
Total cost: $23.96
Apple One plan: $16.95
Savings per month: $8.01
The individual plan includes the core of Apple's entertainment lineup, as well as 50GB of iCloud storage. It'll save individuals about $7 a month if they already subscribe to Apple's music, TV and game subscriptions.
Important: note that the individual plan won't let you share your Apple Music or iCloud storage with family members. For that, you'll need the Family or Premier plans.
How much money you save with the Apple One Family plan
Apple Music Family: $16.99
Apple TV+: $6.99
Apple Arcade: $4.99
iCloud storage, 200GB: $2.99 a month
Total cost of individual services: $31.96
Apple One plan: $22.95
Savings per month: $9.01
The Apple One savings do get larger as you go up in tiers, and the Family plan will let families of up to six members save about $9 a month on Apple's entertainment services.
Note that this tier does allow for family sharing. But it does not have either Apple News+ or Fitness+.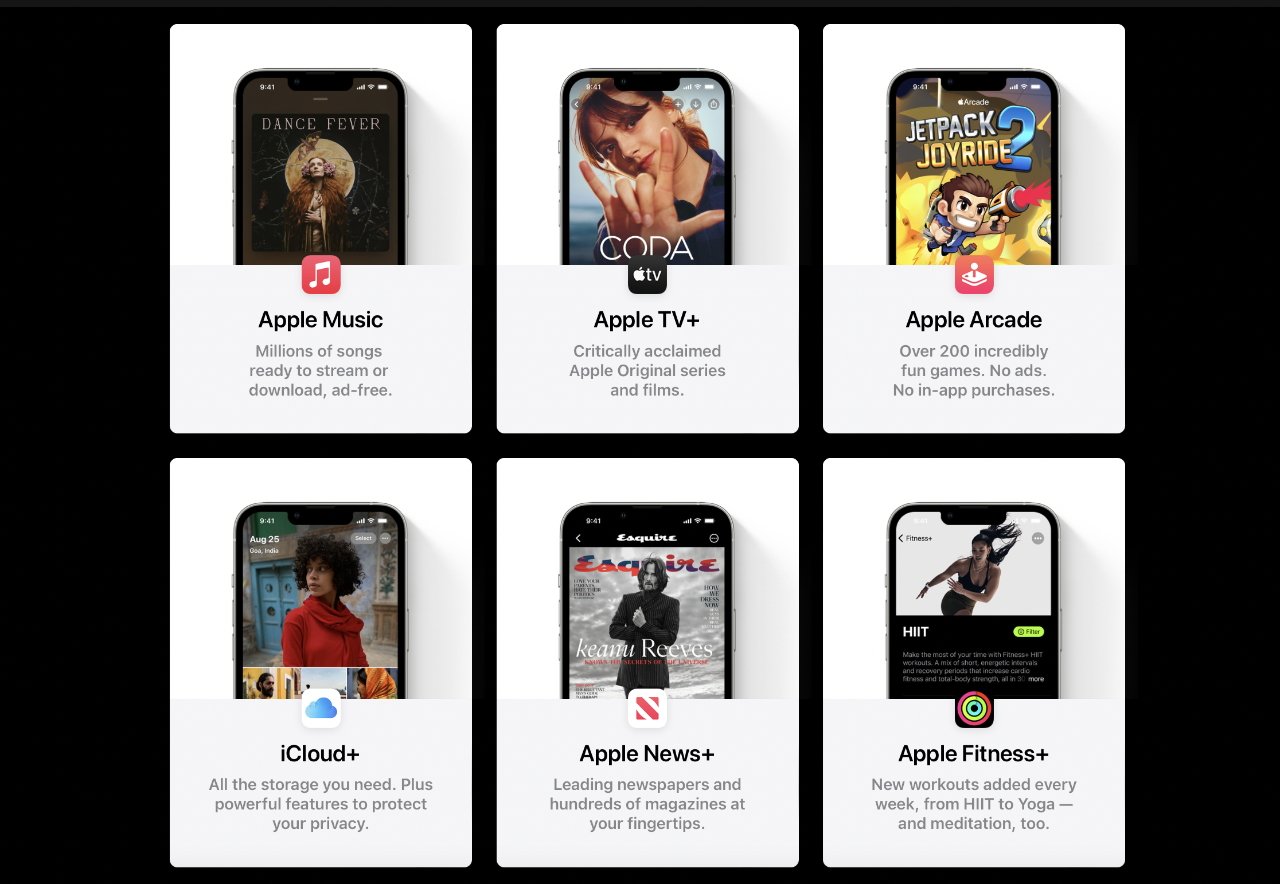 How much money you save with the Apple One Premier plan
Apple Music Family: $16.99
Apple TV+: $6.99
Apple Arcade: $4.99
iCloud storage, 2TB: $9.99 a month
Apple News+: $9.99
Apple Fitness+: $9.99
Total cost of individual services: $58.94
Apple One plan: $32.95
Total savings: $25.99
The Premier plan includes Apple's entire slate of services, even Apple News+ and the newly debuted Apple Fitness+. Its price of $29.95 represents about a $26 savings per month compared to subscribing to all the services separately.
It may be that the Premier version is the most attractive because it saves users the most money. But it's also the sole option if either the Fitness+ or News+ services are crucial for you.
Premier is also the one with the greatest amount of iCloud storage space. If you don't need 2TB of that, then that represents quite a chunk of the monthly fee.
Yet even so, it would cost you $48.95 if you were to buy everything else separately. So the Premier plan's $58.94 is still a good deal.
Price rise means savings rise
The fact that Apple has raised some yet not all of its prices, means that the the difference between Apple One being worth it or not can come down to a fine line.
However, it also means that in each of the Apple One tiers, users are actually saving more money than they did before the price hike.
That saving is good to have, of course, but — yet again — solely when you would otherwise be buying all, or at least most, of the services anyway.