iPad mini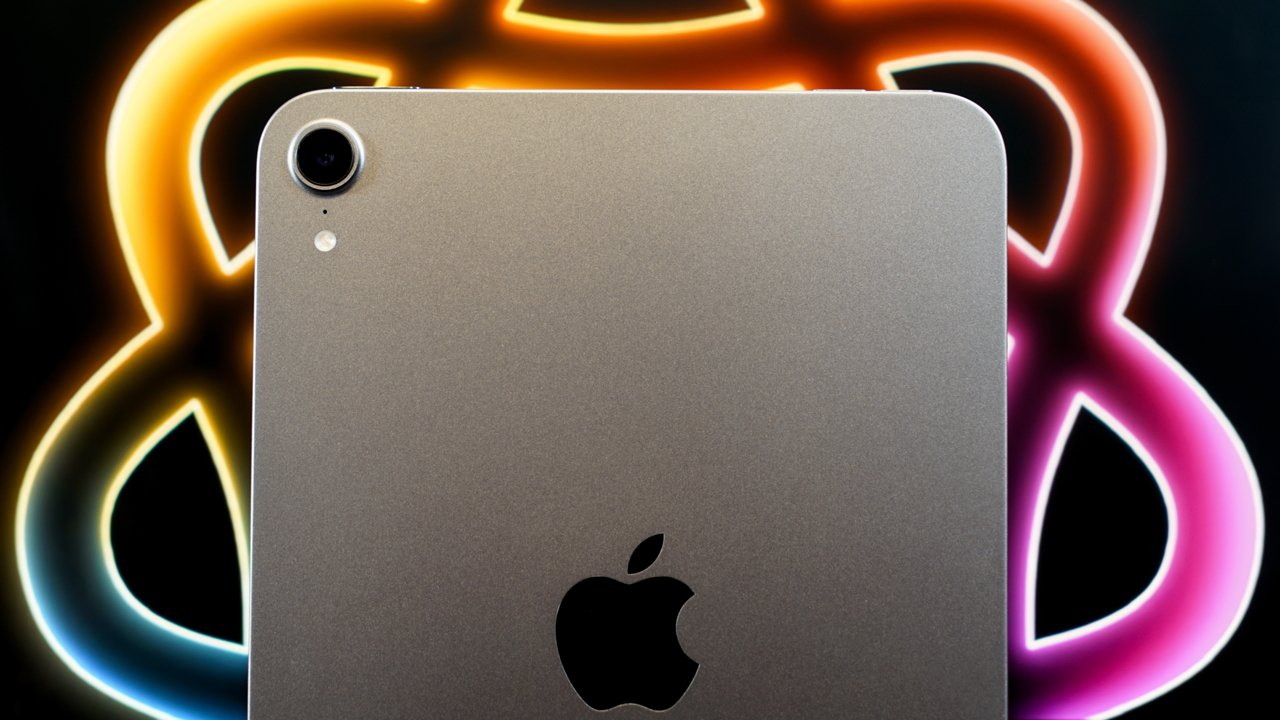 Last updated: 1 month ago
Initially released in November of 2012, Apple's diminutive 7.9-inch iPad mini has undergone substantial changes since its inception. Designed to go wherever you go, Apple's smallest tablet is great for cozying up with a book, jotting down notes, catching up on your favorite shows, and more.
● 7.9-inch screen
● Lightweight and portable
● Access to iOS and iPadOS apps
● Apple pencil support (2019)
● Available with or without cellular
● Lower price entry point
---
The iPad mini is Apple's smallest iPad. It features a 7.9-inch screen and fits perfectly between the larger iPhone and 10.2-inch iPad.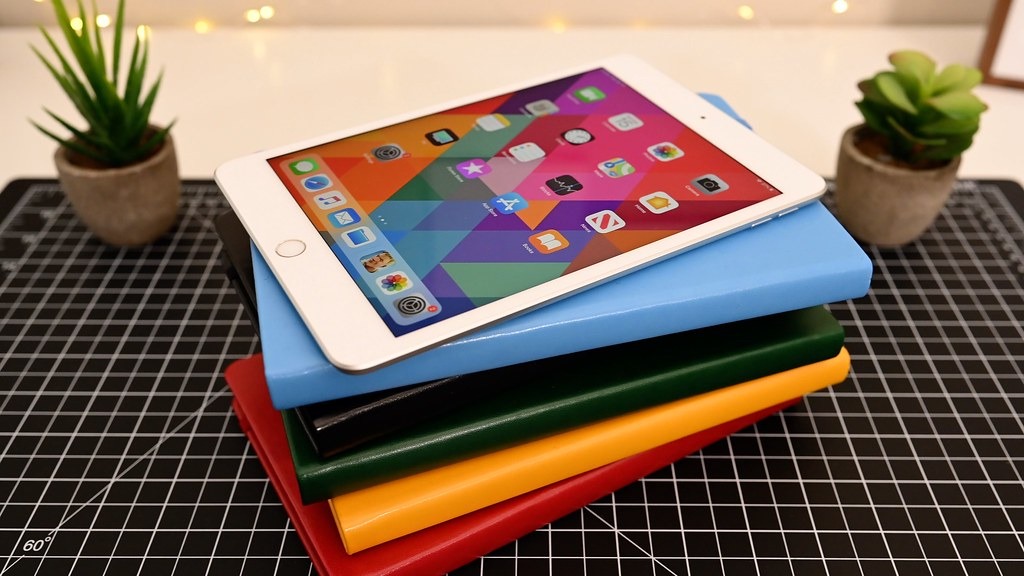 Since 2012, there have been four redesigns, with the most current model being the fifth-generation. Faster chipsets, laminated display, and a thinner lighter design have made this a truly pro iPad in miniature.
Like all iPad, it features most Apple-installed iOS apps and runs iPadOS. The portable design means it is ideal for carrying on the go, and the 7.9-inch display lends itself exceptionally well to reading eBooks. At its inception, the size was designed to be the primary selling point, and continues to be.
For most users, a laptop and phone, tablet and phone, or some combination of the three is more than enough. For others, though, the addition of a smaller device that fits between use cases just makes sense.
The difference between a 7.9-inch screen on an iPad versus the 6.5-inch screen on the iPhone 11 Pro Max may not sound like a big difference, but how that screen is used and the aspect ratio make up all the difference. An iPhone is designed for a mobile-first experience; websites load a specific way, text is small, and images don't fill the screen.
Even if its the smallest tablet, it runs iPadOS and provides a full desktop Safari experience, large text on the screen, full-sized images on the large display, and even drawing with the Apple Pencil.
Sometimes you want to have more than your phone, but don't want an entire 13-inch laptop or tablet to lug around either, and that is where the iPad mini lives.
Redesign rumors
There are rumors pointing to a new design for the smallest iPad, bringing an edge-to-edge display somewhere between 8.5 inches and 9 inches. A report from Ming-Chi Kuo suggests such a device could arrive in the first half of 2021.
The iPad Air 4 got USB-C when it was updated, so Apple may be moving the port all the way down the line.
iPad mini history
Generation 5
This is the most current model and was released in March of 2019. It received significant upgrades over its predecessors after four years without any updates.
This model features Apple's A12 Bionic chip, 3GB of RAM, an upgraded 7.9-inch Retina display with True Tone, upgraded front-facing camera. It is three-times faster than the fourth-generation model.
In addition to notable hardware upgrades, this is the first iPad mini to feature support for the first-generation Apple Pencil.
Generation 4
The fourth-generation model released in September of 2015 saw a substantial redesign. The device now measured 203.2 millimeters (8 inches) by 134.8 millimeters (5.31 inches) versus the previous 200 mm (7.9 inches) by 134.7 millimeters (5.30 inches).
Despite the increase in length and width, the iPad mini 4 was 33.2 grams lighter than the previous model, and a full millimeter thinner.
This model also saw hardware upgrades, including Apple's dual-core A8 chip, 2 GB of RAM, and a fully-laminated display. The screen received a substantial increase in color accuracy over previous monitors.
It was the first generation to support iPadOS, allowing it to utilize Sidecar with macOS Catalina and support external USB drives.
The iPad mini 4 was discontinued in March of 2019 but had received high praise from most major tech outlets during its run.
Generation 3
Apple released the third-generation model in October 2014. The device received fewer upgrades between generations than its predecessor had, and had much of the same hardware as the previous model.
The addition of Touch ID meant that Apple Pay could be used for the first time on this device.
It was available in both Silver and Space Gray, and for the first time a third color, Gold.
While it was received positively, the iPad mini 3 didn't receive enough substantial upgrades to outshine the model it replaced. It was subsequently retired in September of 2015, eleven months after its launch.
Generation 2
The second-generation model featured a nearly identical design to its predecessor but saw some substantial upgrades to its hardware. The second generation received the A7 chip and a new Retina display.
It was available in Space Gray and Silver and released on November 12, 2013.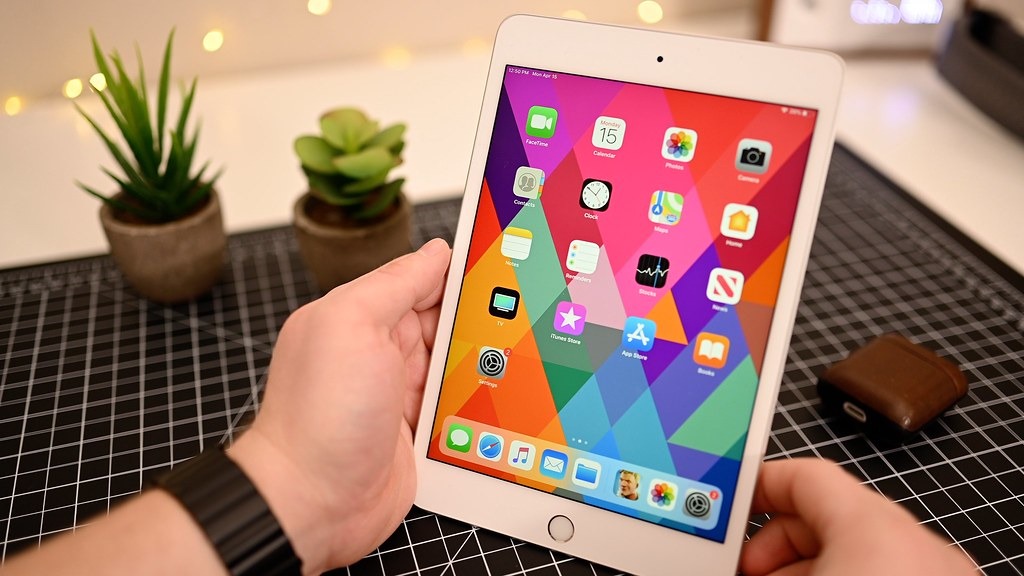 It was discontinued in March of 2017 but had been the first to support six major versions of iOS; from iOS 7 through iOS 12.
Generation 1
At the unveiling, Apple's Phil Schiller said that it was Apple's goal to help customers "find even more uses for iPad, to use it in places and ways they never imagined.
"This is iPad mini," Schiller said. "What can you do with an iPad mini that can't already do with the amazing fourth-generation iPad? You can hold it in one hand. This isn't just a shrunken-down iPad —it's an entirely new design."
The low price point makes it an ideal first model for kids or those who are taking their first steps into the Apple ecosystem. The current iPad mini is available starting at $399 for a 64-gigabyte model without cellular, to a maximum of $529 for a 256-gigabyte model with cellular. Check out AppleInsider's Price Guide for deals.