» » »
How to set up iCloud Family Sharing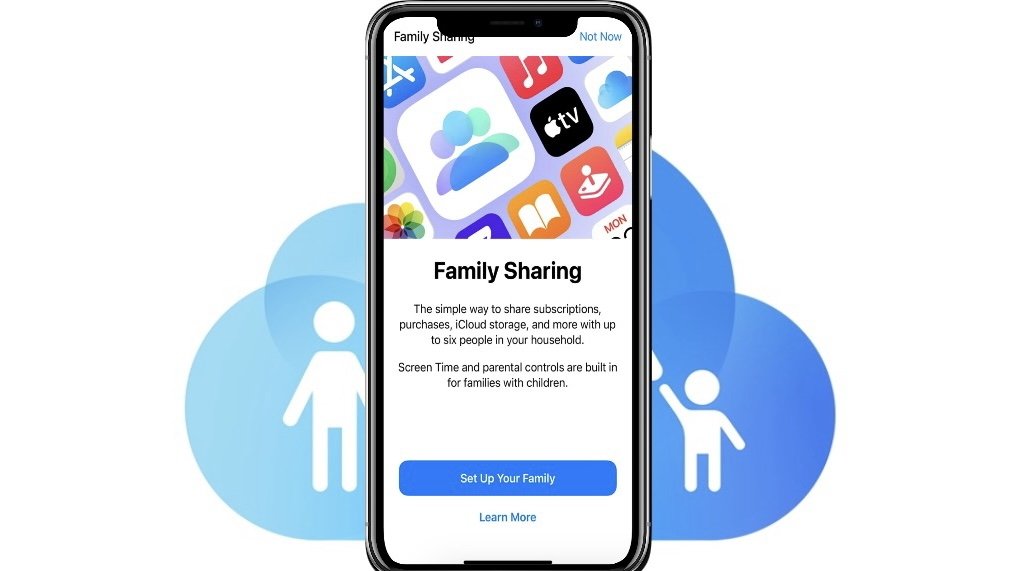 Family Sharing has been around since 2014, but in case you haven't used it in a while or aren't sure what features have been added, we've got a guide for you.
With Family Sharing, up to five family members can take advantage of one iCloud+ subscription. Depending on your subscription, you have the capability of sharing 50GB, 200GB, or 2TB of iCloud storage.
What is shared
Family Sharing enables the sharing of apps and services as well as any paid iCloud storage plans. If you would like to share paid services from Apple One, these can also be shared.
Apple One bundles a number of premium services into tiered packages. The three tiers offered are Individual, Family, and Premier.
Using the Family tier, family members have access to Apple Music, Apple TV+, Apple Arcade, and iCloud storage.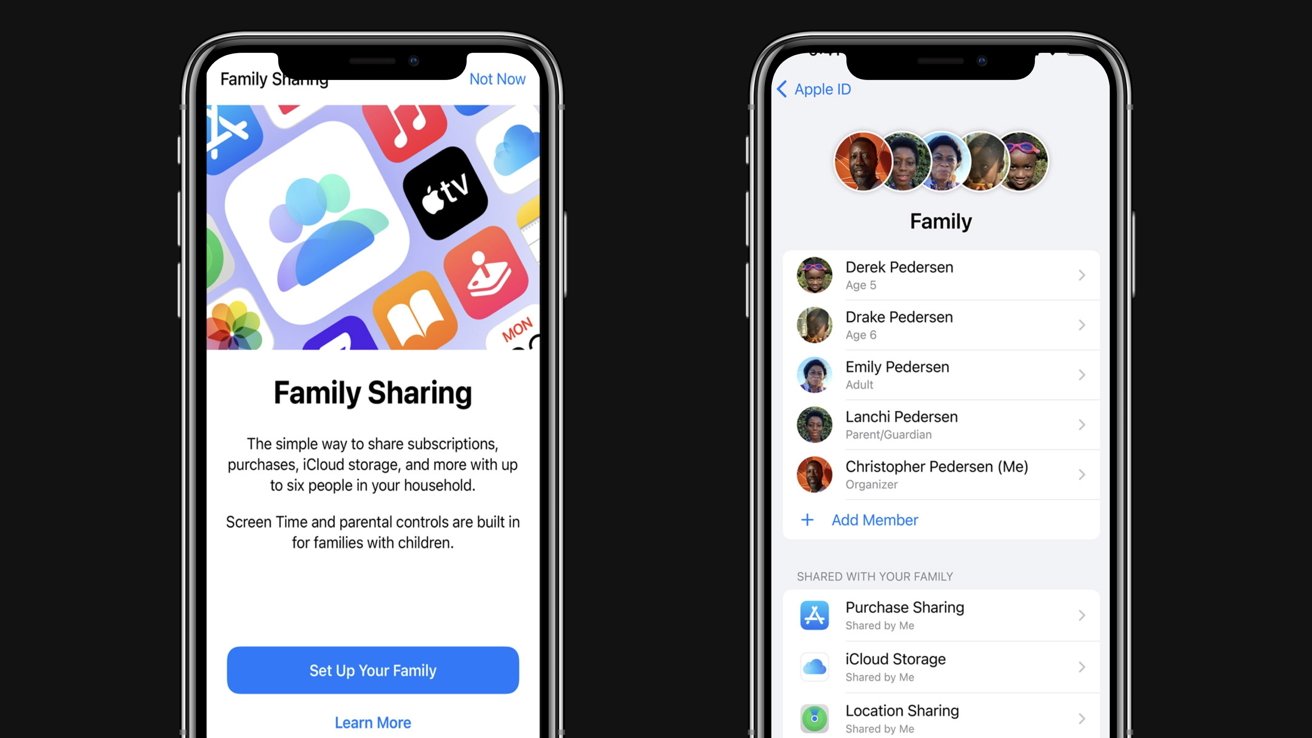 Under Apple One, paid services like Apple News+, and Apple TV, are shared across all member accounts.
You can also share iTunes, Apple Books, App Store purchases, an iCloud storage plan, and a family photo album.
For an added layer of safety, Family Sharing allows members to help locate any misplaced devices. In addition, there are Ask to Buy permissions for child accounts so that no unexpected packages arrive at your door.
Parents can also review their child's Screen Time reports and set time limits for specific apps — all from their personal phones.
For families with hectic schedules, each member of the family can be looped in for important events by using the shared Family Calendar.
There, members can view, add, or change events and appointments. All family members will be notified if something on the calendar changes.
What isn't shared
Even with a shared subscription, each member of the family signs in with their own account. Only space and features are shared.
This means that you don't need to worry about your little brother downloading that old math test of yours for cheating purposes.
While family photo albums can be shared, each family member's private documents, photos, and information will remain solely accessible to the owner.
Requirements
To share with family members, you'll need iOS 11 or later. Ensure all members of the family have updated devices for a seamless sharing experience.
Once set up, note that only one designated member of the family has access to pay for the service.
As part of the setup process, the person setting up the group will nominate members of the group, who will also receive invitations to join. Each member will have to accept the invite to join the group and to enjoy the benefits of sharing.
How to set up Family Sharing on your iPhone or iPad
Go to Settings
Tap your Name
Tap Family Sharing, then tap Set Up Your Family
Onscreen instructions will guide you to getting started by inviting your family members
To share an iCloud+ subscription after Family Sharing is enabled, tap Settings, then Family
Tap Subscriptions
Tap iCloud+, then share your existing plan
Finally, message family members to inform them that they're now able to jump on the shared iCloud+ plan
How to set up Family Sharing on your Mac
Go to the Apple menu, click on System Settings, and then click Family
Click Set Up Family, and follow the on-screen instructions.
To share an iCloud+ subscription after Family Sharing is enabled, click Subscriptions, then iCloud+
Click Share
Follow the onscreen instructions
Now, you and your family will be able to get the most out of Family Sharing with Apple iCloud+.