» » »
How to rearrange your iMessage apps in iOS 17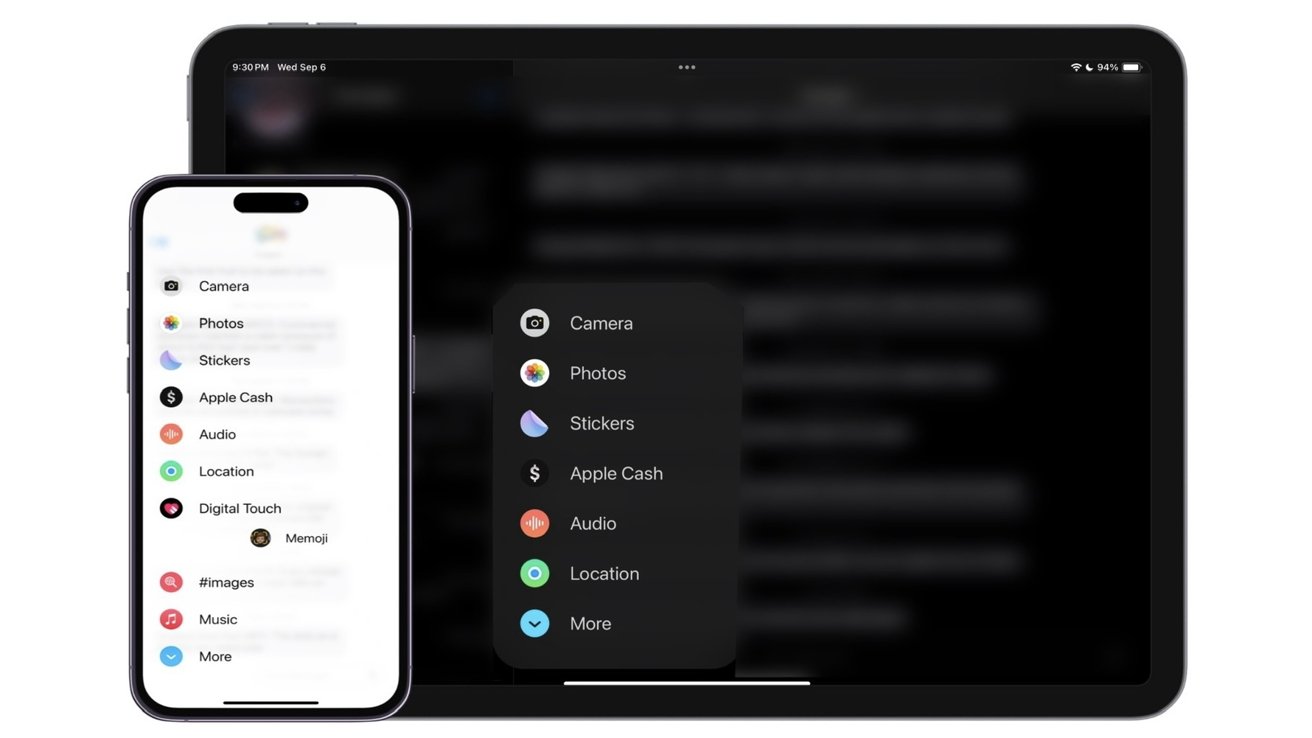 The iMessage app drawer has a refreshed design in iOS 17, but reorganizing it can be confusing at first glance. Here is how to change the order of your apps in Messages.
"With just a tap of this new plus button, you'll see all the things you send the most," said Kim Beverett, senior engineering program manager for Internet Technologies at Apple, during WWDC 2023. "When you swipe up, you'll see all your iMessage apps there too."
The app drawer is split into two sections when opening it up. First-party Apple apps are first. Then, a "more" button at the bottom will reveal your third-party apps.
While there are stock apps you might use regularly — like Photos and Camera — there may be third-party apps you use more frequently. You'll want to bring these apps to the top of the list for easy access.
No matter which iMessage apps you want at the top, you can sort them in any particular order. These are the steps to do so.
How to change the order of your iMessage apps
You can rearrange your iMessage apps as you would move the apps on your home screen. Here is how to customize the order of your apps in Messages.
Open Messages and select any ongoing conversation
Tap on the plus icon in the lower left of the screen
Find the app you want to move
Tap and hold on the app
Drag it to the spot you want to place it on the list
Let go of the app to finalize the placement
There is no limit to the number of apps that can be added to the top of the list. You can add all your iMessage apps to the top if you want.
You cannot select multiple apps at once, meaning you must move each app individually. Also, the only app that cannot be relocated to the top is the iMessage App Store.
Get the message across
Accessing frequently used apps like stickers and iMessage games from the app drawer is very convenient. So this is yet another iOS 17 feature that seems like an incredibly small change, but in practice proves to be invaluable.