» » »
How to run iPadOS apps on macOS Ventura in 2023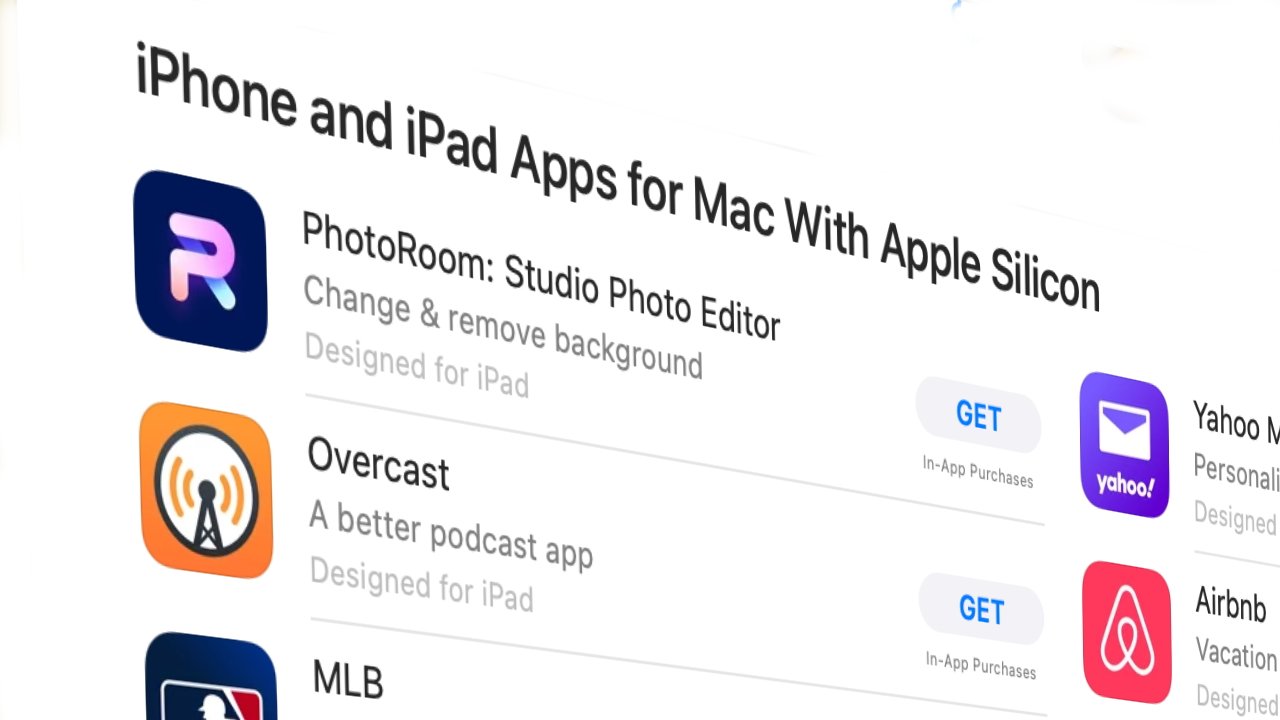 Apple has gone to some lengths to make it possible for iOS developers to easily make Mac apps, and a few have. Here's how to find what's available in macOS Ventura.
It is now literally one tick box in Xcode for a developer to produce a macOS version of their iOS app — if they don't mind the Mac app being rubbish. To make one that works well on the Mac, that looks good, and that serves a useful function, that takes more work.
So far it seems that it's not work that developers have raced to do. Anecdotally, it appears that iPadOS developers may be more up for it as those can be closer to the Mac in appearance, but still, it's not been gold rush.
Which means all Apple Silicon Mac owners have this ability to run iPhone and iPad apps on their Macs, but finding what can work is tricky.
You'll always have to make the decision over what works well for you on a Mac. To just find which iOS and iPadOS apps will physically run on macOS Ventura, there are two things you can do.
How to check out Apple's list of what iPadOS apps run on macOS Ventura
Open the Mac App Store
Click on Discover
Scroll down to iPhone and iPad Apps for Mac with Apple Silicon
Click on See All to the right
This section in the Mac App Store is not some hardwired button, it's a promotional list. So Apple could take it away, or Apple could rename it, at any time.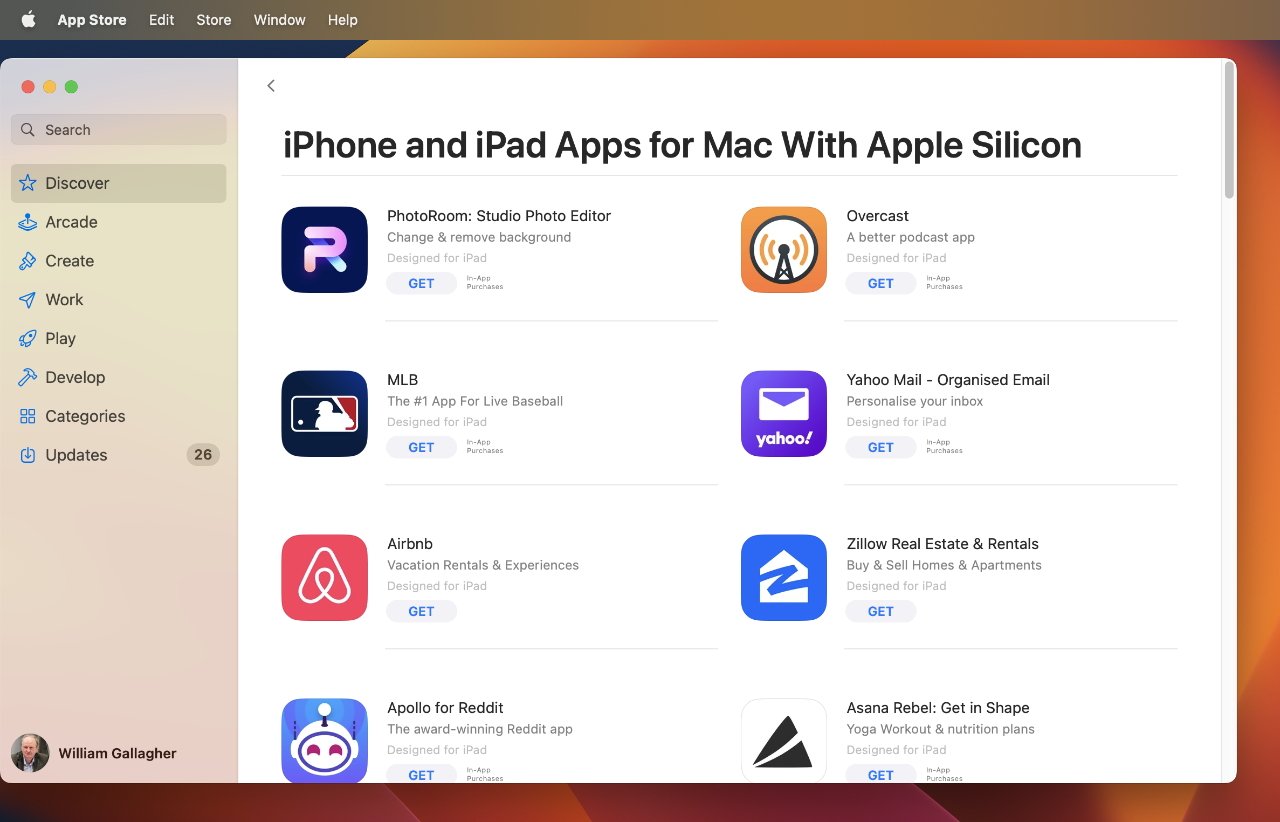 If it is there when you check, then what you will get for clicking on See All is a surprisingly paltry list of apps. At time of writing, it's showing around 40 titles, which do include some major ones such as LumaFusion, and Flighty.
How to search for a new iPad app that will run on an Apple Silicon Mac
Open the Mac App Store
Click in the search box at top left
Enter a search term or app name and hit Return
In the list of apps that appear, click on iPhone & iPad Apps at the top
Apple is quietly making this better and better. It used to take a preposterous 15 steps to find an iOS app and then run it on your Mac, for instance.
Then Apple made it so that this searching in the Mac App Store worked — but only for iOS and iPadOS apps that you had already bought.
Now you can search for anything at any time, and find it. Or at least, nothing from Apple or the Mac App Store stands in your way.
Instead, it's now solely whether the developers have decided to allow their iOS apps to run on the Mac. When they have, and when you've found them, you can just click on Install or Get and have them download to your Mac as if they were Mac apps.