tvOS 17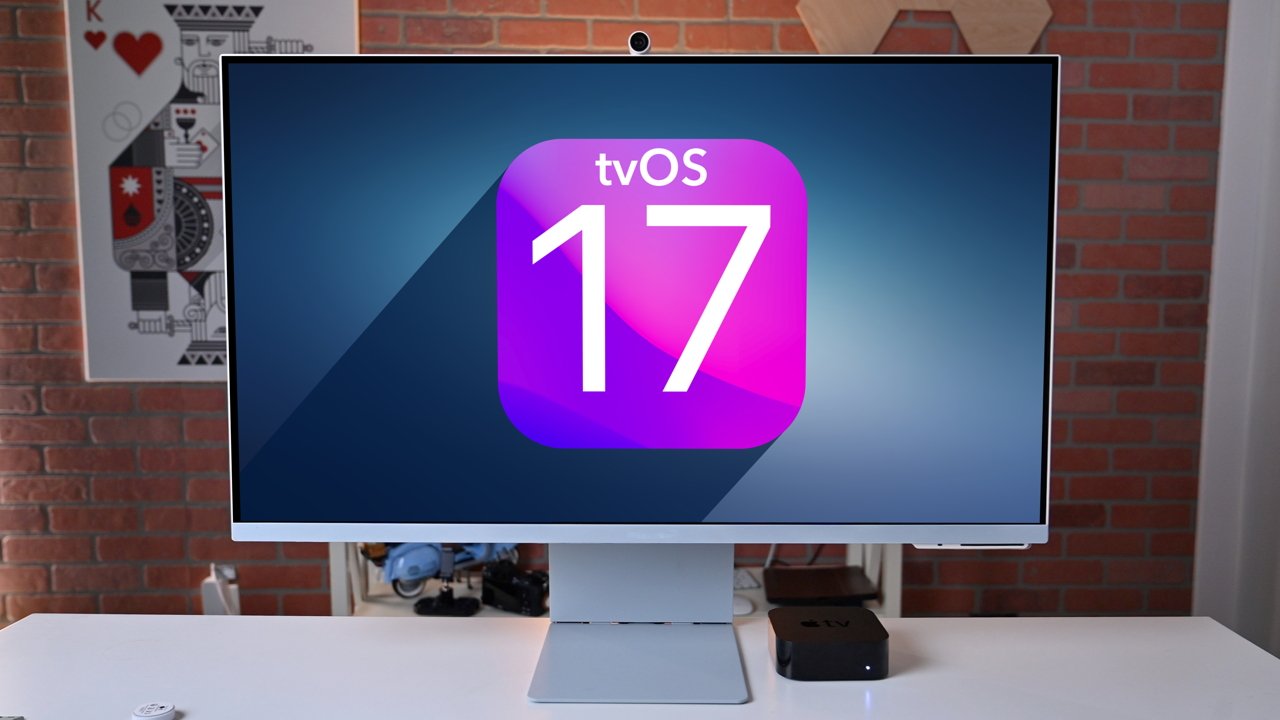 Apple revealed tvOS 17 during the WWDC 2023 keynote with some surprising features. A new Control Center makes it easier to access options, and Continuity Camera brings FaceTime to Apple TV.
● Continuity Camera
● New Control Center
● Find My Siri Remote
● New screensavers
● VPN support
● Released September 18, 2023
---
Get Apple News Directly in Your Inbox
---
Apple spent some time discussing tvOS 17 during the WWDC 2023 keynote, which came as a surprise after it wasn't mentioned on stage the year prior. New Control Center and Continuity Camera features were the focus.
Small changes were made across the system, including an additional row column of icons on the Home Screen. Users can also set more personal screensavers using photo memories.
While Apple didn't do much to alter the central Apple TV experience, the Apple TV app, everything surrounding it is a little more polished with tvOS 17.
Continuity Camera on tvOS 17
Rumors and speculation pointed to Apple bringing camera features to Apple TV at some point. However, it was never apparent how that would work.
Apple went with the most obvious answer by taking advantage of the powerful cameras we all carry with us — our iPhone. Like with the Mac, Continuity Camera allows users to connect their iPhone camera to the Apple TV for use in apps.
FaceTime and video conferencing
Continuity Camera on Apple TV means users can make FaceTime calls from the Apple TV. Users will need to invest in a MagSafe stand for their iPhone to mount it in front of the TV for this mode.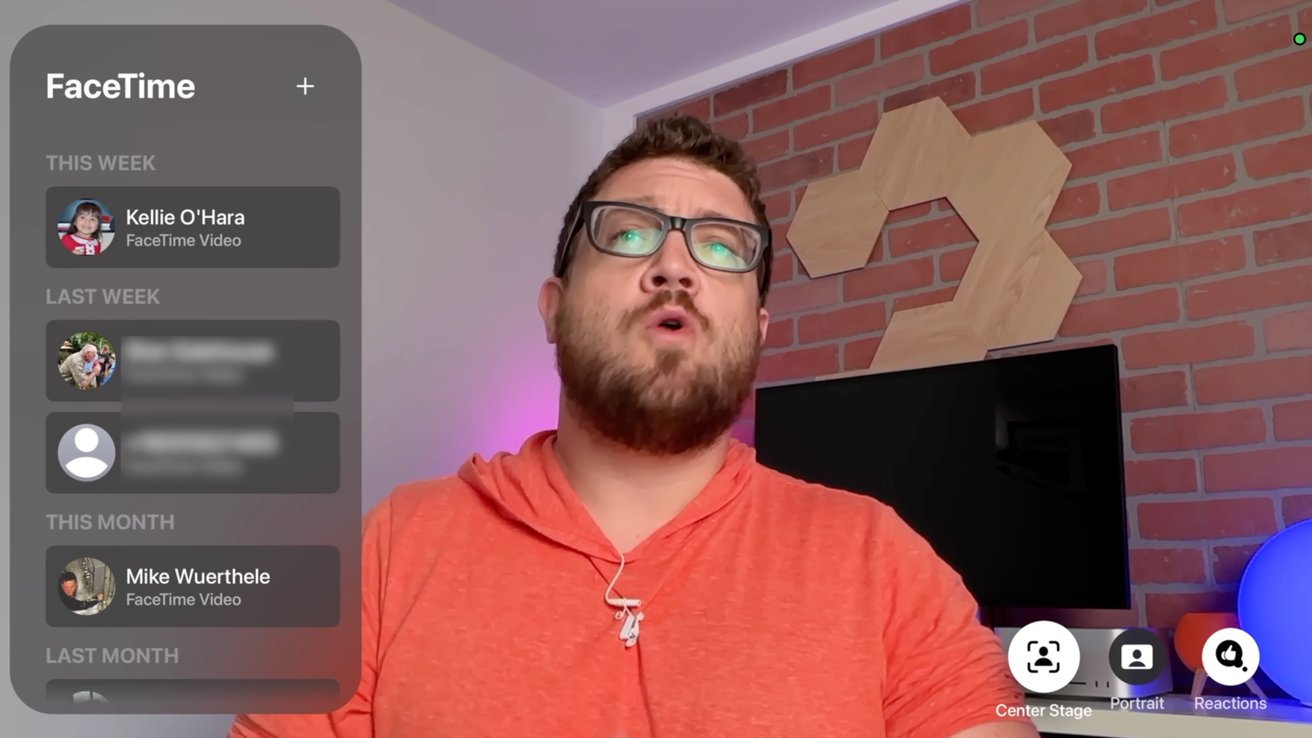 When the FaceTime app is opened, it prompts nearby iPhones on the same Wi-Fi network to be used as the Continuity Camera. Users can then select someone to call based on their currently active profile.
FaceTime calls can also be transferred from the iPhone to the Apple TV. Controls on the TV enable Center Stage and video effects to be used.
An API will also allow apps like Skype, Zoom, and more to be added to Apple TV.
Apple Music Sing
Apple didn't stop at video conferencing with Continuity Camera in tvOS 17. The Apple Music Sing feature can now show the user on screen in a karaoke-like mode.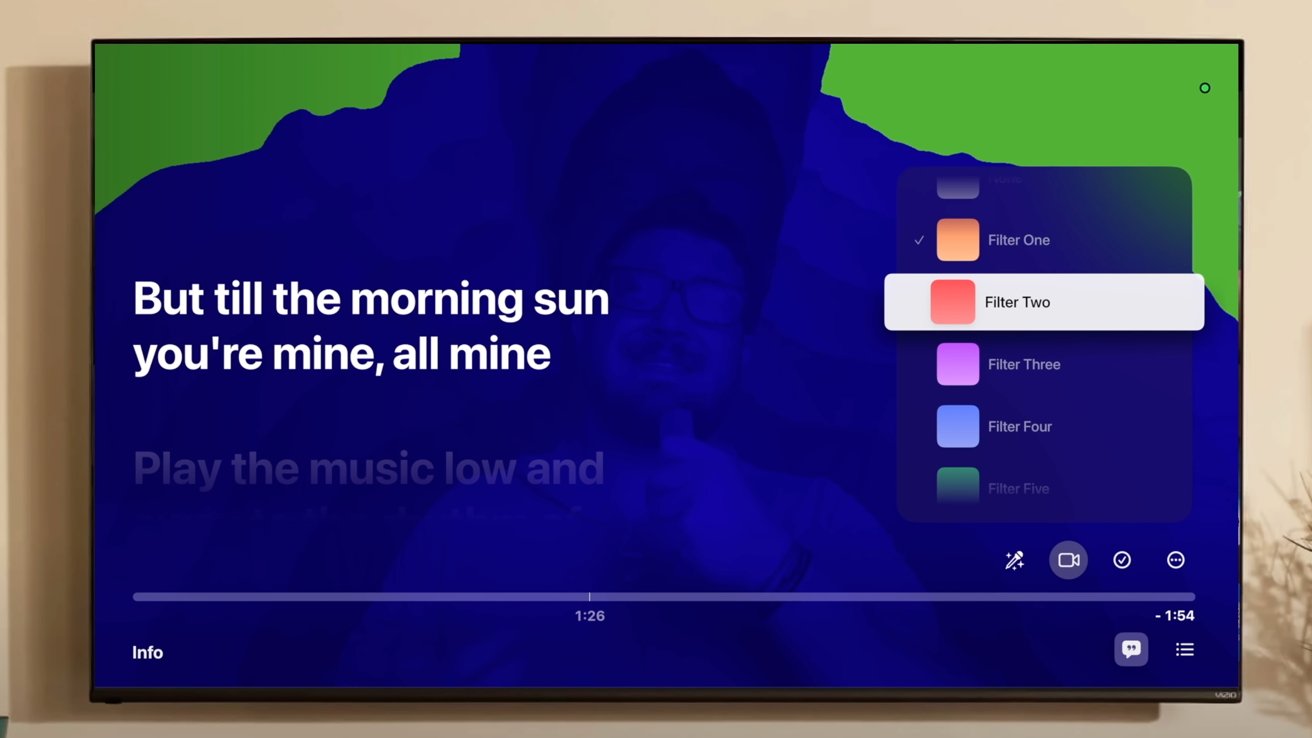 Like before, lyrics will flow by in step with the now playing song. But now, the user will be shown behind the lyrics, and various filters can be applied.
Duck the lyrics audio so the instruments are more audible, and belt out your favorite tunes in this new mode. The only thing Apple seems to be missing is a microphone that applies some reverb.
New Control Center
The Control Center on Apple TV has been a vital interaction point for tvOS, but hidden. Previously, it would only appear when the TV button was held down.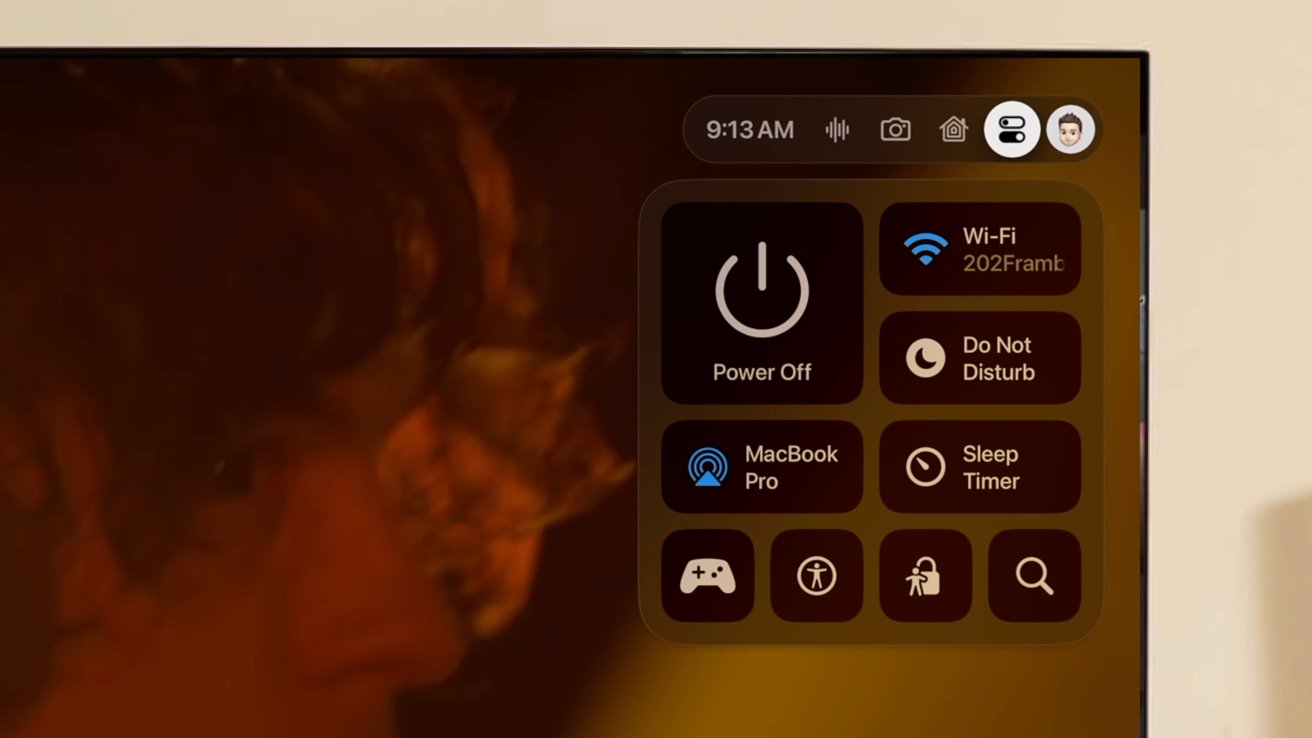 Now, Control Center can be found at the top right of the display. It disappears while content is playing but can always be found when navigating.
The whole feature has been rethought with more controls at the surface and a dedicated area for profile switching. If the user connects AirPods or a camera, new menus appear.
Everything else
Apple also added a handful of new minor features to tvOS 17 outside of the bigger Control Center and Continuity Camera updates.
There are now six icons in a row on the Home Screen
Waking the Apple TV with the Siri Remote on iPhone auto switches to that user's account
Locate the physical Siri Remote using the Siri Remote app on iPhone
New Aerial Screensavers from Arizona Monument Vally and California coastal redwoods
New Memories screensaver option
Enhanced Dialogue option
Dolby Vision 8.1 support
Sharing audio between multiple AirPods sets now has support for Spatial Audio
VPN support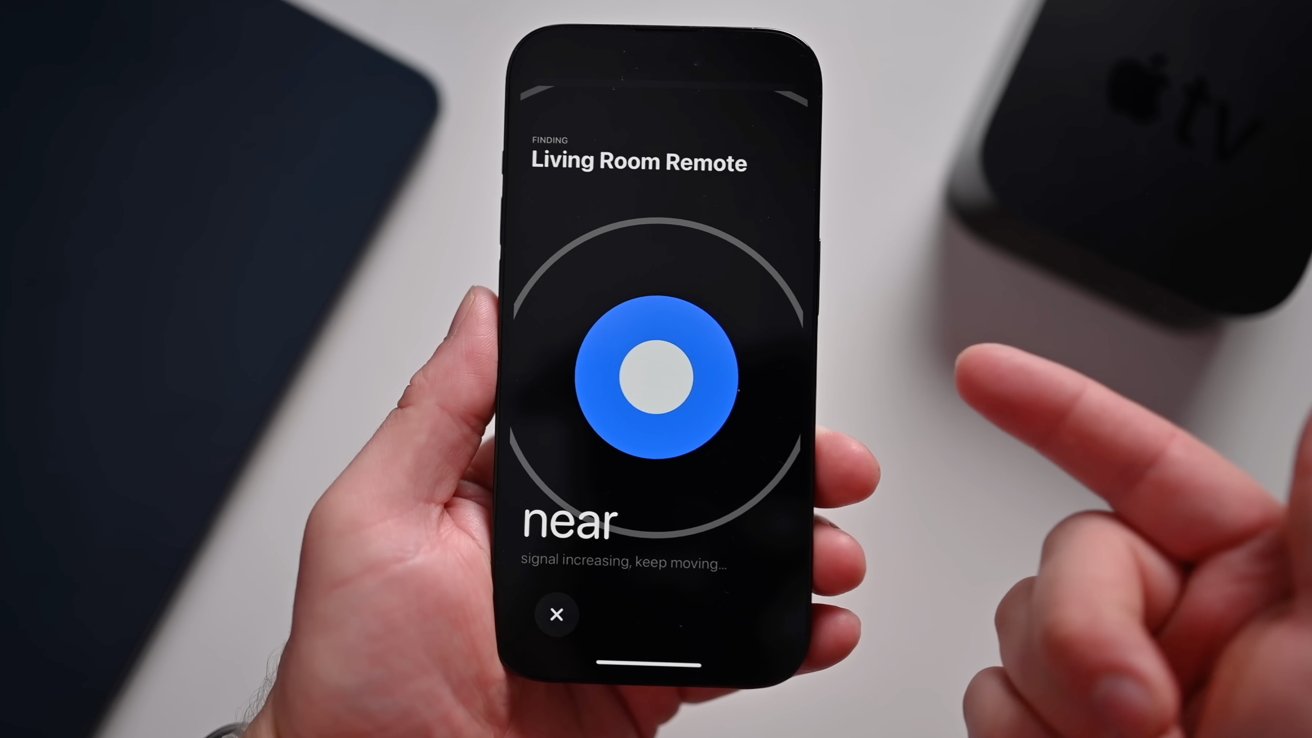 tvOS 17 release date
Apple announced tvOS 17 during WWDC in June and released developer betas for testing. Public testing began in July.