iPods, MacBooks, iMacs up next on Apple's 2008 roadmap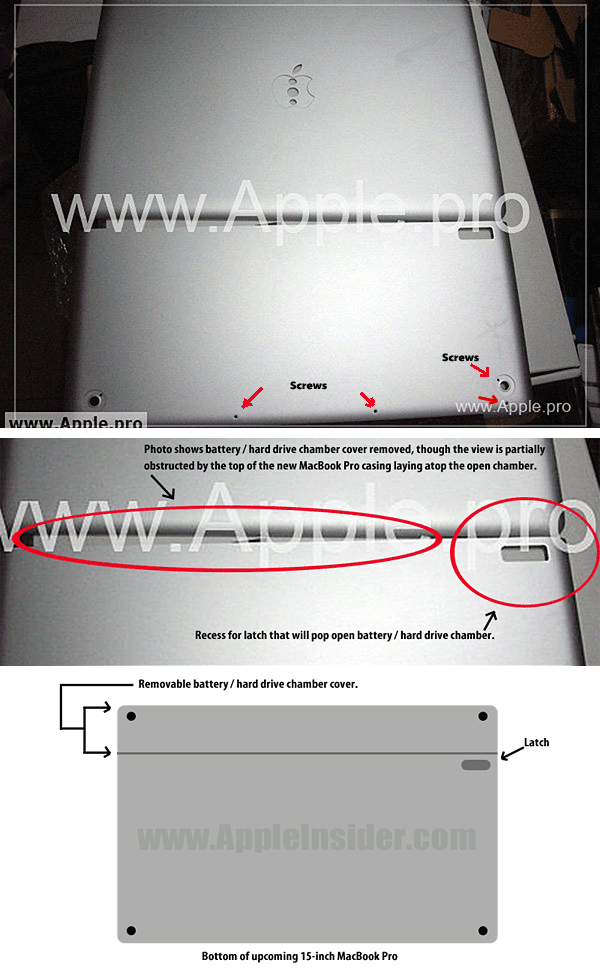 AppleInsider is supported by its audience and may earn commission as an Amazon Associate and affiliate partner on qualifying purchases. These affiliate partnerships do not influence our editorial content.
With a multinational iPhone 3G launch now successfully under its belt, electronics maker Apple Inc. is preparing to close out the year with a final phase of product introductions that will stretch over the course of the next two months.
Included on the company's roadmap are new iPods, overhauled notebooks, and refreshed iMacs, according to people familiar with the situation. They say availability of those products should follow that particular progression, with a handful of ancillary announcements staggered in between.
It will all kick off in September when the Cupertino-based firm attempts to dazzle the media through the showmanship of chief executive Steve Jobs, who will headline an event believed to be tentatively scheduled for the second week of the month.
Cheaper and slightly modified iPod touch players, new iPod nanos and related service announcements are expected to take center stage, as Apple emphasizes a particular focus on pushing adoption of its fledgling multi-touch platform and App Store. However, and despite on-and-off-again background noise, the event will not give birth to a new breed of handheld multi-touch device, those familiar with Apple's plans say.
At the same time, the scope of the event remains somewhat of an enigma. Internet reports have failed to pinpoint a precise agenda, as it's unclear whether the the event will dual as a launch pad for Apple's next-generation Mac notebooks, or whether those systems will be presented at a separate forum.
While those sources close to AppleInsider have not addressed the matter specifically, they were explicit in stating that availability of new MacBook and MacBook Pro systems would succeed the introduction of iPods at a different point in time — suggesting the Macs will come later in the month, if not the next (October). Of course, Apple could certainly choose to pre-announce the systems alongside iPods, but it would represent the first time the two distinct product lines share the same stage in nearly four years.
Expectations for the new notebooks have been outlined in a series of reports (1, 2, 3) over the year. Both will see their first industrial design overhaul since adopting Intel processors over two years ago. Most notable will be the 13-inch MacBook's metamorphosis from a plastic-wrapped portable to one clad in aluminum and stainless steel.
Like the upcoming redesign of the MacBook Pro, the MacBook will be highlighted by aesthetic revisions reminiscent of those used on the new MacBook Air and the latest aluminum iMacs, such as instances of matte black on portions of the casings and tapering around the edges to produce a slimming effect. Internally, both are also rumored to sport a mysterious chipset that is something other than Intel Corp.'s Montevina. (Note: this should not be confused with the CPU, or primary Intel processor.)
The new MacBook Pro (pictured above) will also sport a new form battery cover that spans the width of the system, also providing access to the notebook's hard disk drive when released via a latch on the bottom of the casing. Together, the redesigns of the MacBook and MacBook Pro are radical enough that they'll warrant a special introduction.
Separately, Apple is also planning to refresh its line of 20- and 24-inch iMac seasons ahead of the holidays. People familiar with these plans have described the refresh to consist of 'speed bumps' rather than major internal or external changes. Based on the roadmap presented to AppleInsider, these systems would debut later this fall following the release of the new MacBooks, making their way to market with little fanfare.

Apple's Mac Pro, which has failed to make cut in consecutive holiday quarters, as well as the long-lost Mac mini, were not mentioned amongst the company's plans for the remainder of 2008. However, that doesn't necessarily preclude them from making an appearance; AppleInsider can only report on what it has heard.
The Mac mini, in particular, remains an intriguing story. After entering a state of indefinite limbo two and a half years ago, it was reported that the miniature Mac had all but been thrown to the wolves. It was only amid increasing economic uncertainty earlier this year that signs of life were spotted in an area of Apple's labs reserved for the company's most cost-affordable system.
Sources reported that a major overhaul was underway — the most significant in the mini's short history. That was only five months ago, however. By comparison, it took the Mac maker nearly a year to deliver the MacBook Air to market from the time AppleInsider first reported functional prototypes in existence on Apple's campus.